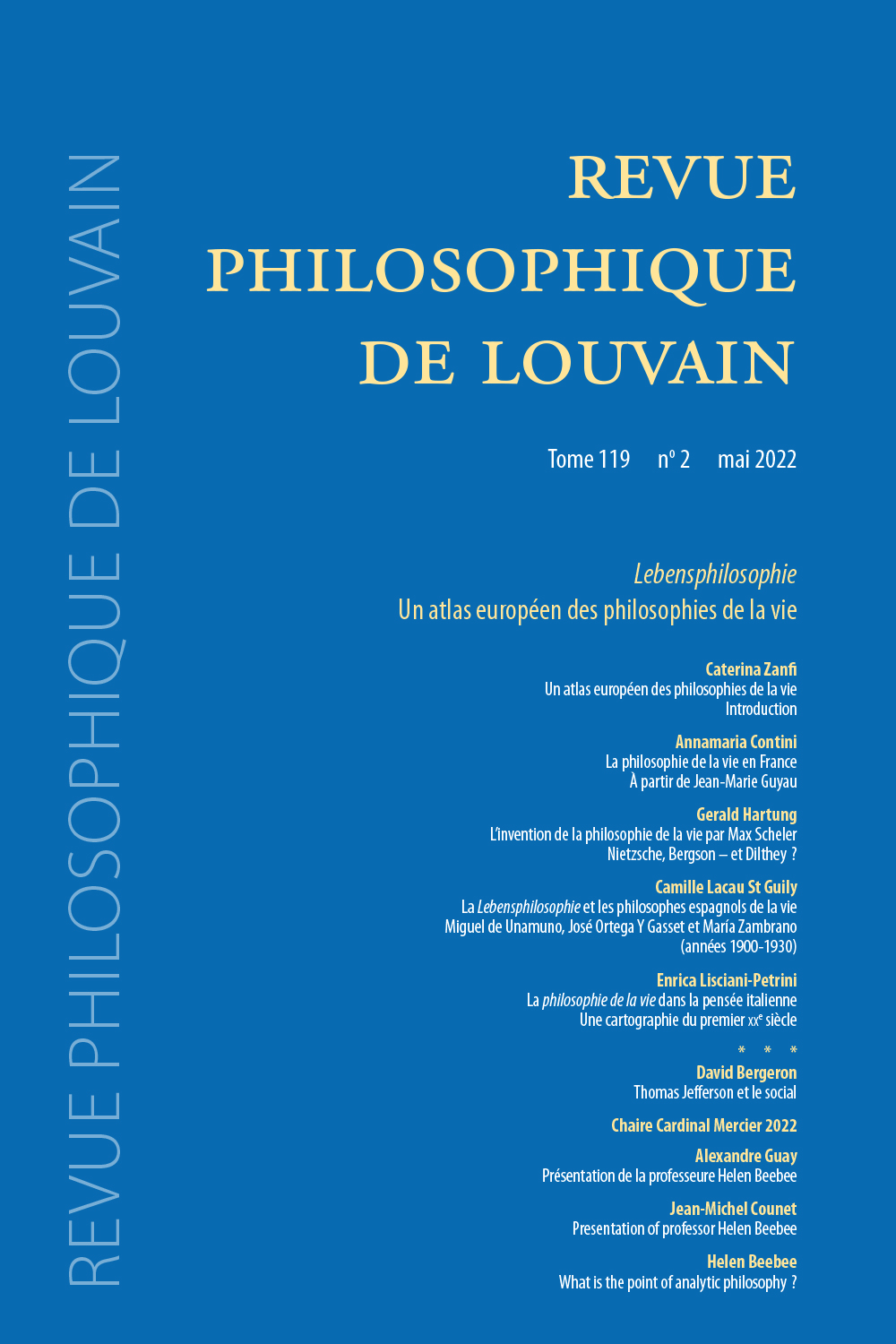 Document Details :

Title: L'éthique environnementale d'aujourd'hui
Author(s): GOSSERIES, Axel
Journal: Revue Philosophique de Louvain
Volume: 96 Issue: 3 Date: août 1998
Pages: 395-426
DOI: 10.2143/RPL.96.3.541895

Abstract :
Cette contribution vise à offrir un aperçu des problématiques que recouvre l'éthique environnementale. Un premier chapitre articule une distinction entre protection de l'environnement, conservation de la nature et sauvegarde de la biodiversité. Il montre l'autonomie de ces trois politiques ainsi que la difficulté d'une justification éthique des deux dernières. Dans un second chapitre consacré à la justice interspécifique, l'A. montre que toute tentative de dépassement du spécisme se heurte à un dilemme de l'anti-spéciste. Le troisième chapitre traite de diverses questions de justice intergénérationnelle, allant des limites de la réciprocité à l'argument de la non-identité en passant par l'idée de droits futurs des personnes futures. Enfin, le dernier chapitre traite de la justice internationale et est centré sur la recherche d'un critère de justice dans le cadre de la réduction des émissions de gaz à effets de serre.

This article provides a short overview of the contemporary debates in environmental ethics. In a first chapter, the A. draws a distinction between environmental protection, nature conservation and biodiversity conservation. He shows that these three policies are autonomous and that the two last ones are difficult to justify from an ethical point of view. In the second chapter on interspecific justice, he shows that there is a dilemma of the anti-speciesist. The third chapter is on intergenerational justice and deals with issues such as indirect reciprocity, future rights of future people and Parfit's non-dentity argument. Finally, in a chapter on international justice, the A. discusses various criteria of allocation in the context of greenhouse gases emissions reduction.


Download article