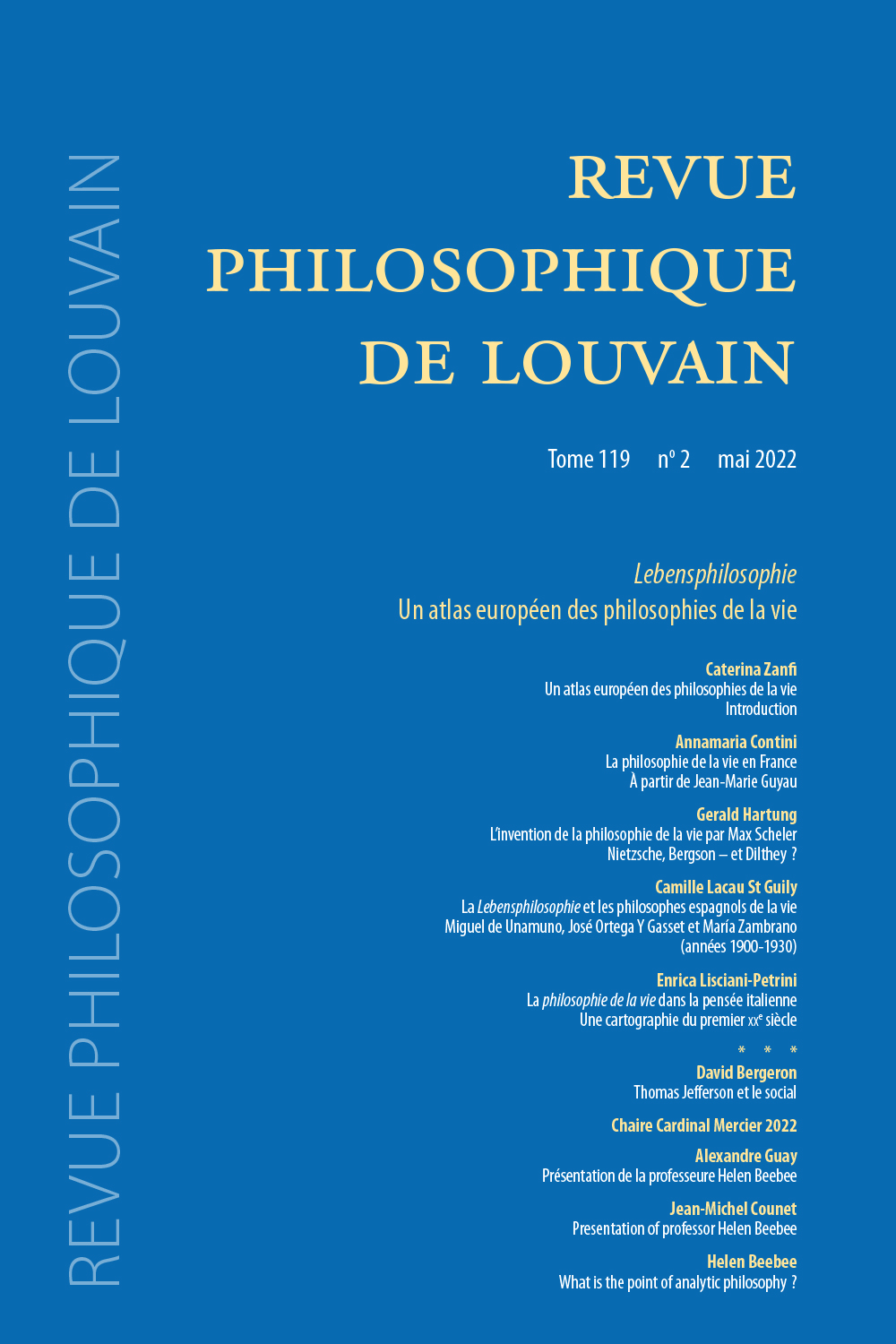 Document Details :

Title: De la métaphysique à la phénomenologie: une relève?
Author(s): GABELLIERI, Emmanuel
Journal: Revue Philosophique de Louvain
Volume: 94 Issue: 4 Date: novembre 1996
Pages: 625-645
DOI: 10.2143/RPL.94.4.541786

Abstract :
L'aspect polémique qui avait caractérisé Le tournant théologique de la phénoménologie française de D. Janicaud ne doit pas masquer la réalité du problème qu'il soulevait. Le destin de la phénoménologie est-il de revenir aux «choses mêmes», ou bien de viser une «essence de la phénoménalité» exclusive des «phénomènes» comme tels? Les démarches de J.-L. Marion et M. Henry sont significatives de la radicalité et des risques inhérents à une entreprise qui veut opposer une phénoménalité absolue de la Vie à une philosophie «du monde», ou bien l'ordre d'une donation «hors d'être» à celui des «phénomènes de droit commun». On se demande ici si, dans son désir d'ouverture à l'Absolu sans la médiation du monde, la phénoménologie peut vraiment prendre la «relève» de la métaphysique. Ne devrait-elle pas plutôt redéployer la profondeur phénoménologique et la structure métaphysique de tout phénomène concret, quel qu'il soit?

The polemic approach of D. Janicaud in his work Le tournant théologique de la phénoménologie française should not hide from view the reality of the problem it raises. This is the question whether it is the destiny of phenomenology to return to "things in themselves" or else to aim at an "essence of phenomenality" exclusive of the "phenomena" as such. The undertaking of J.L. Marion and of M. Henry shows the radical nature of and the risks involved in an enterprise that seeks to oppose an absolute phenomenality of Life to a philosophy of "the world", or the order of a giving "beyond being" to that of "common phenomena". The question is raised here whether, in its desire to be open to the Absolute without the mediation of the world, phenomenology can genuinely take over from metaphysics. Should it not rather display again the phenomenological depth and the metaphysical structure of all concrete phenomena of whatever kind?


Download article