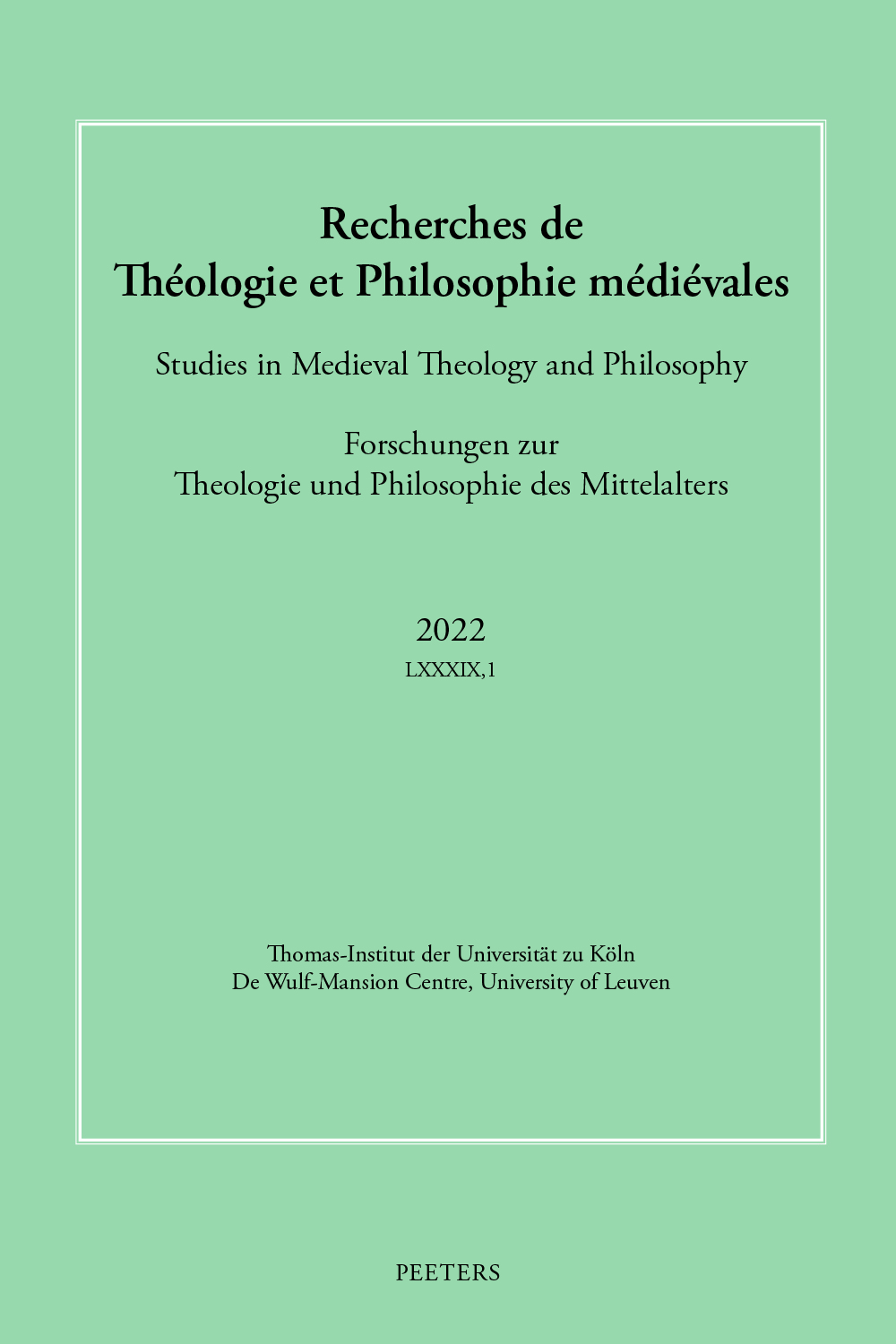 Document Details :

Title: Duns Scotus's Metaphysics
Subtitle: The Critical Edition of his 'Quaestiones super libros Metaphysicorum Aristotelis'
Author(s): PINI, G.
Journal: Recherches de Théologie et Philosophie Médiévales
Volume: 65 Issue: 2 Date: 1998
Pages: 353-368
DOI: 10.2143/RTPM.65.2.530058

Abstract :
Scholars interested in Duns Scotus and in medieval metaphysics in general will rejoice at the recent critical edition of Duns Scotus's Quaestiones super libros Metaphysicorum Aristotelis. The two volumes of the Quaestiones inaugurate a series of five that will contain the philosophical writings of Duns Scotus. All five volumes will be published by the Franciscan Institute of St. Bonaventure and will constitute a complement to the edition of Scotus's theological writings that is being carried out by the Scotistic Commission in Rome. Surely the work of the Franciscan Institute will remain the standard edition of Duns Scotus's Questions on the Metaphysics for years to come, and will soon become an indispensable reference for any student of Scotus, replacing the old editions by Wadding and by Vivès that have been in use until now. Hopefully, this edition will also be instrumental in raising new interest in Scotus's Aristotelian commentaries, an often neglected part of his work. In what follows, first we shall give a brief presentation of Duns Scotus's Questions on the Metaphysics, focusing on their reception and their place in the framework of Scotus's literary output; second, we shall describe the work of the editors of the Franciscan Institute; third, we shall make some remarks on the edition itself and on its significance for the studies on Scotus and on medieval metaphysics in general.


Download article