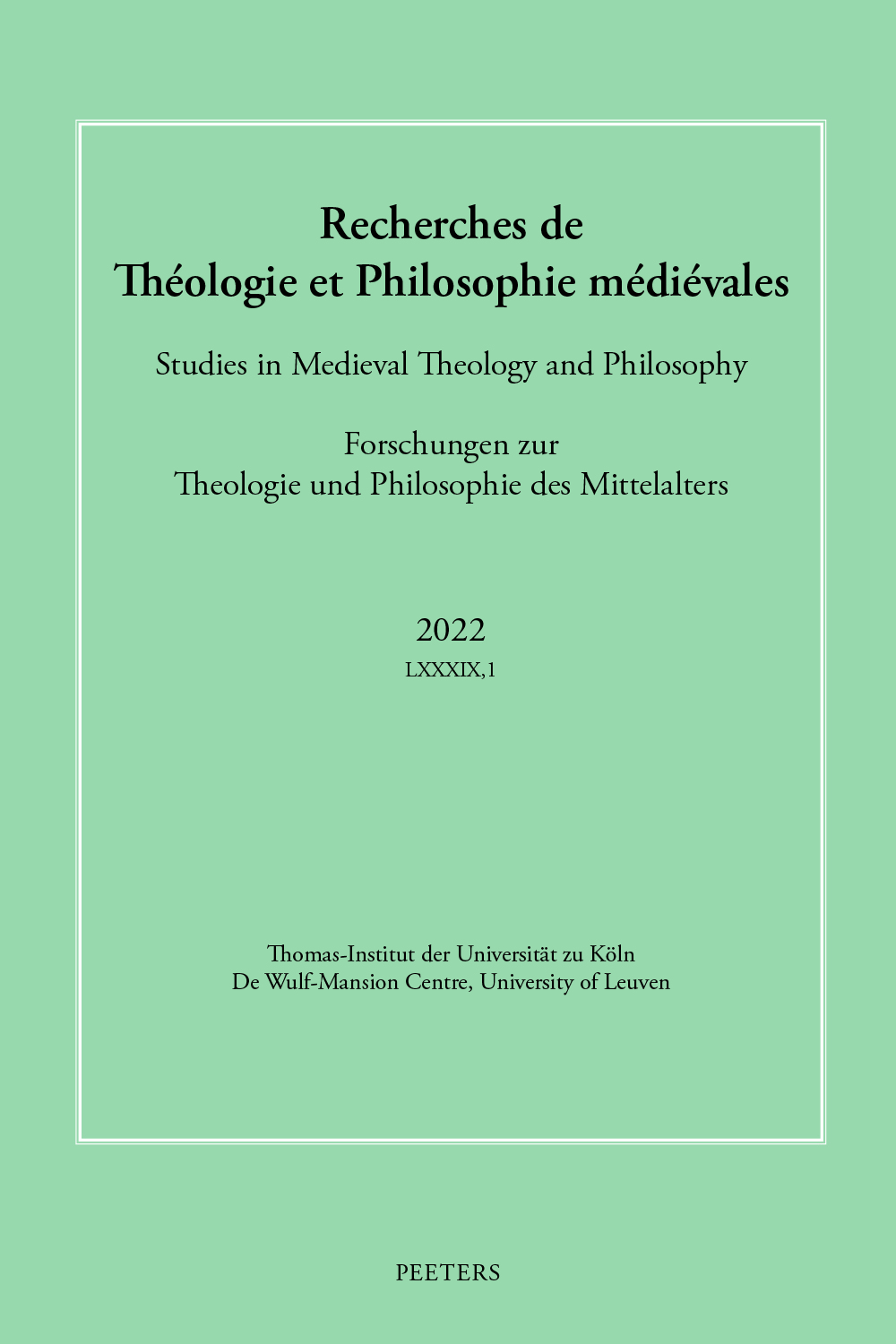 Document Details :

Title: Homeric Allegory in Egidio of Viterbo's Reflections on the Human Soul
Author(s): NODES, D.J.
Journal: Recherches de Théologie et Philosophie Médiévales
Volume: 65 Issue: 2 Date: 1998
Pages: 320-332
DOI: 10.2143/RTPM.65.2.530055

Abstract :
«A genuine literary treatment of the soul» is what Eugenio Massa called the brief section of Egidio of Viterbo's Sentences Commentary that he published in 1954. What Massa published is Egidio's discussion of part of Peter Lombard's third distinction in Book I, which bears the title «De imagine et similitudine Trinitatis in anima humana». The main topic at so early a place in the Sentences is not, strictly speaking, the human soul but the divine Trinity. The point of departure is Lombard's consideration of the soul as analogous to the Trinity; and behind that connection lies Augustine, who presented the soul as an image of the Trinity because he saw in the soul a unity and simplicity of substance but also Platonism's tripartite divisions. These include, for example, the appetitive, emotional, and rational functions, from the Republic, and Augustine's subdivision of the rational functions into memory, understanding, and will. This connection between Trinity and human soul, however, gave commentators excellent opportunities not only for theology, discourse about God, but also for psychology, the study of the soul. Descriptions of the human soul initially offered in the theological context became important in their own right. According to Massa, in light of the soul's being created in God's image, Egidio was able to make human dignity the major theme even at this early point in the commentary.


Download article