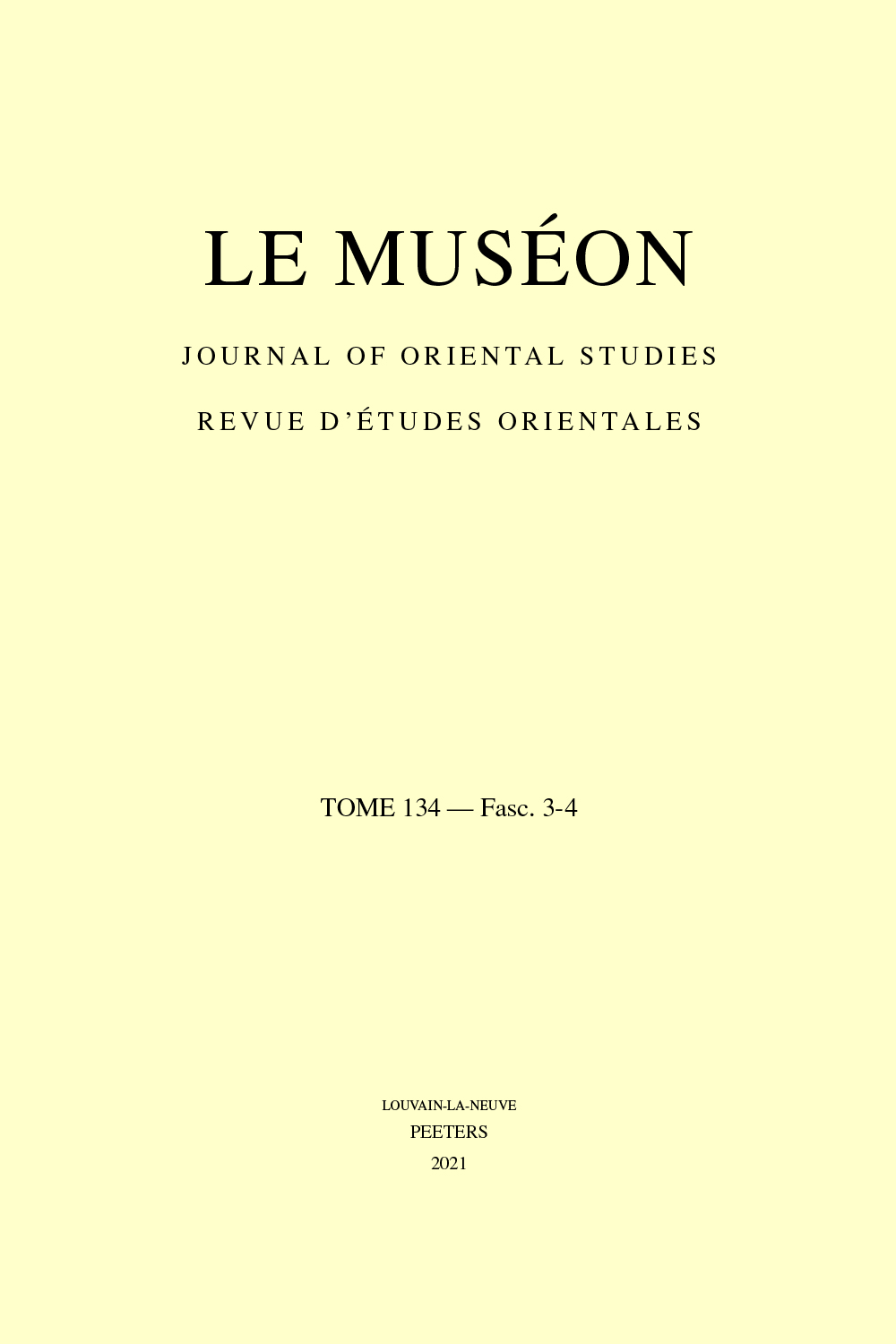 Document Details :

Title: A Complex Syriac Sentence Pattern: Object + Object Clause
Author(s): WERTHEIMER, Ada
Journal: Le Muséon
Volume: 117 Issue: 3-4 Date: 2004
Pages: 385-408
DOI: 10.2143/MUS.117.3.516931

Abstract :
This study deals with the Syriac syntactic pattern of Object + Object Clause (=double object pattern) — as in 'God saw the light, that it was good' — which, in Syriac, often substitutes an ordinary object clause — such as in 'God saw that the light was good.' The process in which the double object pattern is created is sometimes referred to in general linguistics as 'raising'. The parallels in various languages, Semitic and non-Semitic, are presented in the introduction, then the different Syriac variants of this pattern are demonstrated, and their inherent similarity is discussed. The article then deals with several syntactic issues related to this pattern — such as the difference between this pattern and extraposition; the role of the resumptive pronoun; the way sentences expressing causation differ from other sentences of the pattern; and a certain issue of word order. Additional syntactic issues — such as the government of the verb, proleptic pronouns, substitutes of the infinitive and of the definite article — are also referred to.


Download article