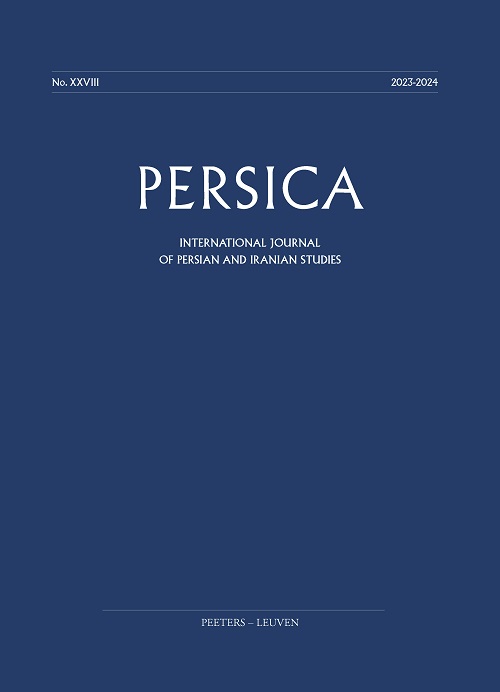 Document Details :

Title: A study of the illustrations of the Sharaf-Nama in the Chester Beatty Library's Anthology.
Subtitle: Pers124 of 1435-36
Author(s): SINGER, Caroline
Journal: Persica
Volume: 16 Date: 2000
Pages: 67-107
DOI: 10.2143/PERS.16.0.512

Abstract :
The purpose of this article is to discuss a portion of the 121 illustrations of the Chester Beatty Library's Anthology Pers 124.1 It will concentrate primarily on the illustrations to Nizami's Sharaf-Nama, the first part of his epic poem, the Iskandar-Nama, extolling the life of Alexander the Great. In addition, it will consider the overall choice of subjects illustrating the Iskandar-Nama made by Persian manuscript painters from c. 1380-1474. It will also address the problem of provenance inherent in this understudied manuscript. The Anthology has variously been attributed to provincial Southern Iranian schools, and, most recently, has been connected with a group of near-contemporary manuscripts thought to have been executed in Sultanate India. In conclusion, a comparison will be made with a Shah-Nama of similar date, and with remarkably similar stylistic traits, in the hope that further work may be done on the basis of this preliminary study.


Download article