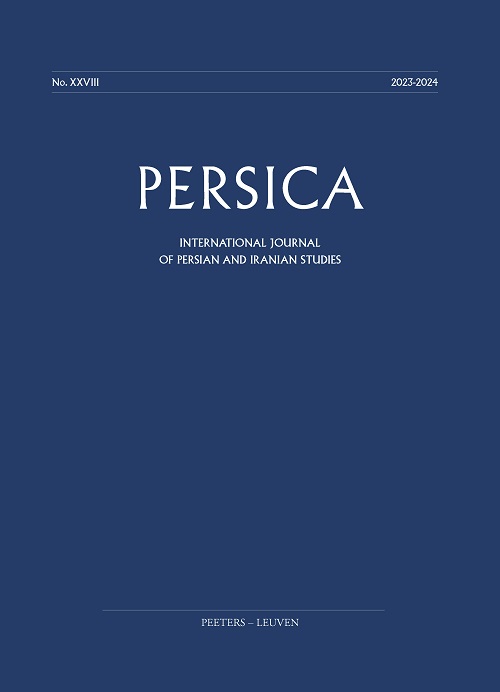 Document Details :

Title: The Obscene Sanâ-î
Author(s): ZIPOLI, Riccardo
Journal: Persica
Volume: 17 Date: 2001
Pages: 173-194
DOI: 10.2143/PERS.17.0.507

Abstract :
Sanâ'î is undoubtedly one of the greatest poets of the Persian language. His works have influenced the whole course of Persian poetry, contributing to its evolution and renewal as well as inspiring important developments in later authors. On reading his works, we find two different styles of writing and two different ways of thinking, linked to the two stages in his life. Initially, Sanâ'î was a carefree court poet. To earn his living he was willing to write panegyrics for anyone, and he squandered everything he earned on banquets with dancing and feasting. He also unscrupulously resorted to wit, hazl expressions, and even vulgar words in his masterly compositions... Subsequently, Sanâ'î experienced a time of spiritual anguish, which led to the maturing of his spirit. He spent a period visiting places and people, began to frequent the great men of Khorasan, and entered service — as a disciple — of famous sheikhs. He devoted much of his life to reflecting and meditating, thus completing his knowledge which was enriched by new ideas and religious and gnostic notions.


Download article