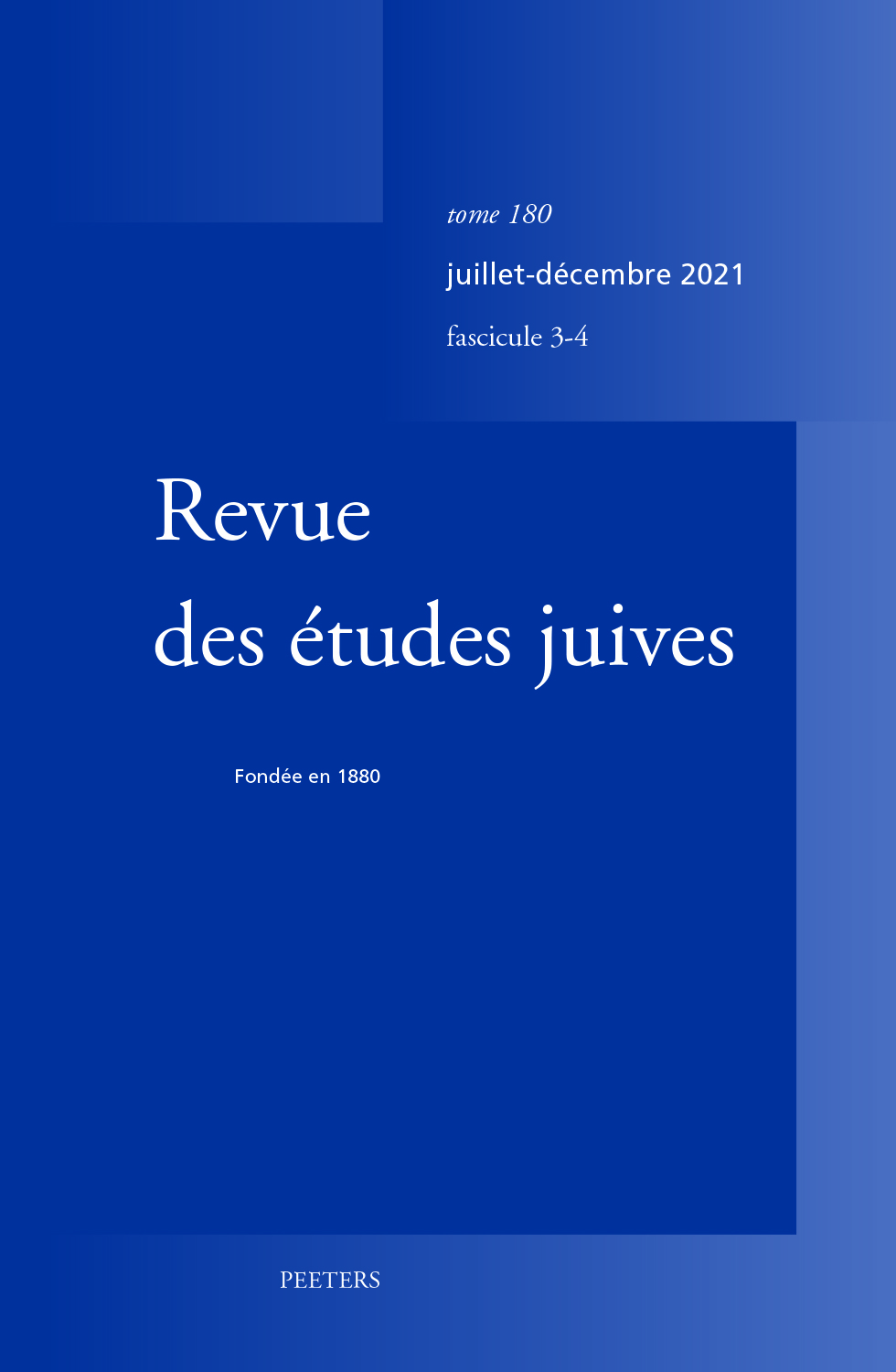 Document Details :

Title: Juifs et Baha'ïs en Iran, 1844-1920
Author(s): FAÜ, J.-F.
Journal: Revue des Études Juives
Volume: 163 Issue: 1-2 Date: 20004
Pages: 257-271
DOI: 10.2143/REJ.163.1.504723

Abstract :
Le judaïsme iranien a connu des destinées variées suivant les différentes dynasties persanes et les régimes non-persans (arabe, de 642 à 1258, et moghol, de 1258 à 1336) qui dirigèrent successivement la Perse. La situation sociale et religieuse des Juifs iraniens résultait, au XIXe siècle, de quatre siècles de ségrégation de la part du pouvoir impérial shi'ite. Mais cette communauté léthargique fut frappée, à partir des années 1880, par une vague de conversion à la foi baha'ïe dont l'ampleur demeure tout à fait exceptionnelle pour le judaïsme. En effet ce phénomène de masse demeure unique dans l'histoire du judaïsme oriental depuis le faux messianisme de Sabbatai Tsevi en Turquie. Cette étude analyse les différentes motivations qui poussèrent une part aussi importante de la communauté juive iranienne à adopter la foi baha'ïe. Elle permet également de dégager les prismes sociaux et culturels qui favorisèrent ce mouvement de conversion qui se limita exclusivement aux Juifs de Perse.

Iranian judaism has gone through various fortunes during the successive Persian dynasties and non Persian governments (Arab from 642 till 1258 and Moghol from 1258 till 1336) which ruled Persia. Iranian Jews' social and religious situation was the result in the 19th century, of four centuries of segregation caused by the Shi'ite imperial power. But such a lethargic community went through a wawe of conversions to the Baha'i faith, during the eighteen eighties, an event of exceptional magnitude for Judaism. Indeed this mass phenomenon remains unique in the history of Oriental Judaism since the times of the false Messiah Sabbatai Tsevi in Turkey. This study analyses the different motivations which induced such a great number in the Iranian Jewish community to adopt the Baha'i faith. It also reveals the social and cultural representations which favored this conversion movement which was exclusively limited to Persan Jews.


Download article