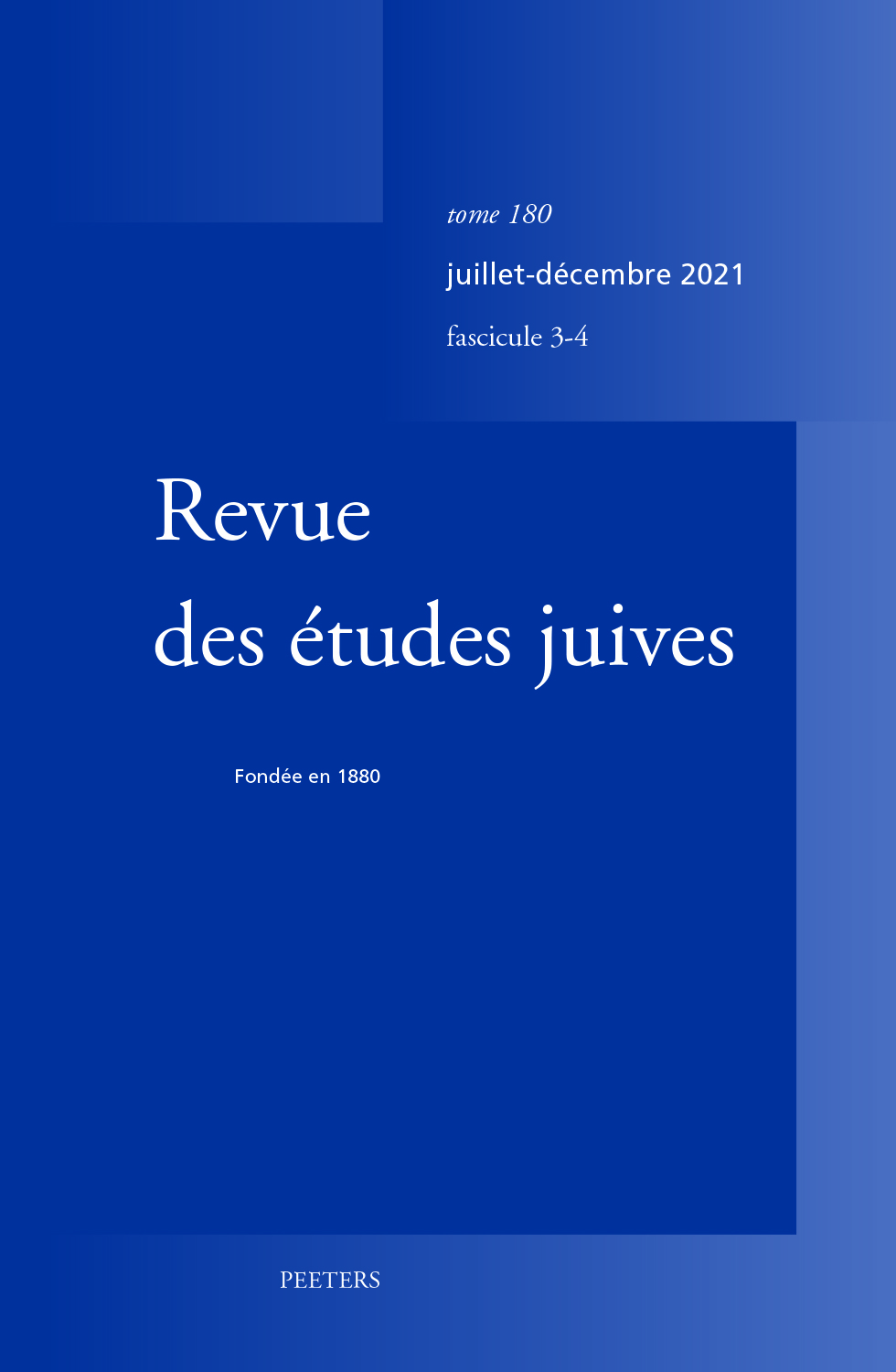 Document Details :

Title: Les sources juives de l'esthétique de Moses Mendelssohn dans les Lettres sur les sensations et autres écrits connexes
Author(s): LEDERMAN, Y.
Journal: Revue des Études Juives
Volume: 163 Issue: 1-2 Date: 20004
Pages: 245-256
DOI: 10.2143/REJ.163.1.504722

Abstract :
Cette étude examine les sources juives de l'esthétique de l'opus no 1 de Moses Mendelssohn (1729-1786), Les lettres sur les sensations (1755). À partir de rapprochements textuels et conceptuels avec la littérature rabbinique, il apparaît que Mendelssohn se fonde sur le judaïsme classique qui ne rejette pas le plaisir sensuel, mais le sublime intellectuellement dans l'adoration divine. A ce fond judaïque vient se superposer la théodicée leibnizienne selon laquelle le beau reflète le bon dans la création divine et ceci résout encore certaines difficultés thématiques du texte. L'analyse d'un passage mendelssohnien tiré du périodique Qohelet mussar (1758?) révèle sa connection avec celui des Lettres, l'influence du rabbin David Fränkel (1704?-1762) ainsi que la réécriture que fait Mendelssohn de Virgile et de Samuel Johnson (1709-1784).

This study examines the Jewish sources of the æsthetics in Moses Mendelssohn's opus no 1, the Letters on sentiments (1755). Textual and conceptual comparisons with rabbinical literature show that Mendelssohn relies on classical judaism which does not reject sensual pleasure, but rather sublimates it intellectually in divine worship. Upon this judaic base is superposed the Leibnizien theodicy according to which beauty reflects the good in creation and in turn this solves certain thematic difficulties of the text. The analysis of a Mendelssohnian passage from the periodic Qohelet Musar (1758?) reveals its connection with the Letters, the influence of rabbi David Fränkel (1704?-1762) as well as the rewriting of Virgil and Samuel Johnson (1709-1780) by Mendelssohn.


Download article