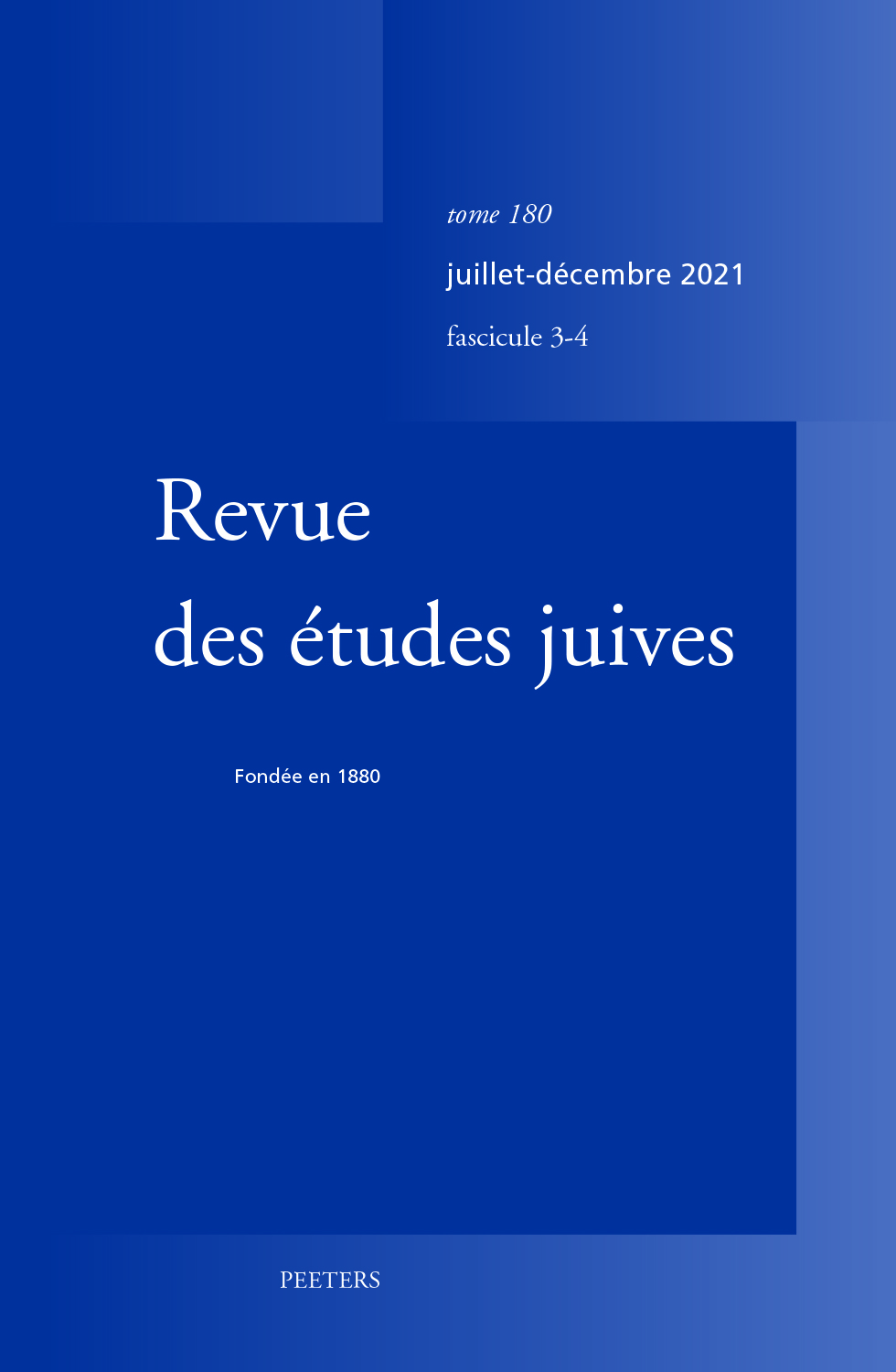 Document Details :

Title: Hebrew Poems for 'The Day of Shutting in'
Subtitle: Problems and Methods
Author(s): EINBINDER, S.L.
Journal: Revue des Études Juives
Volume: 163 Issue: 1-2 Date: 20004
Pages: 111-135
DOI: 10.2143/REJ.163.1.504718

Abstract :
Cet essai examine trois versions d'un piyyut d'Isaac ha-Seniri, un poète provençal du treizième siècle, pour le «jour de l'enfermement». La survivance d'un petit nombre d'hymnes liturgiques pour le yom ha-hesger témoigne de la lapidation rituelle du quartier juif ou de la rue juive pendant la Semaine Sainte, et du confinement des résidents juifs dans leurs maisons. Plutôt que de considérer les diverses recensions du texte de ha-Seniri comme des versions défectueuses d'un «original» pur, cette étude prend pour thèse que ces différentes versions illustrent ce que les spécialistes de la poésie provençale ont appelé mouvance. Ce «mouvement» du texte dans l'espace et le temps reflète l'évolution des interprétations du poème, qui reflètent à leur tour celle des circonstances historiques et des perceptions de la violence rituelle.

This essay looks at three versions of a piyyut by Isaac ha-Seniri, a thirteenth-cen- tury poet from Provence, for the "day of shutting in". The survival of a small number of liturgical hymns for the yom ha-hesger attests to the ritual stoning of the Jewish quarter or street during Holy Week, and the confinement of Jewish residents to their homes. Rather than treat the different recensions of ha-Seniri's text as defective renderings of a pure "original", this study claims that the variants illustrate what scholars of Provençal lyrics have called mouvance. This "movement" of the text in space and time reflects changing understandings of the poem, which in turn reflect changing historical conditions and perceptions of ritual violence.


Download article