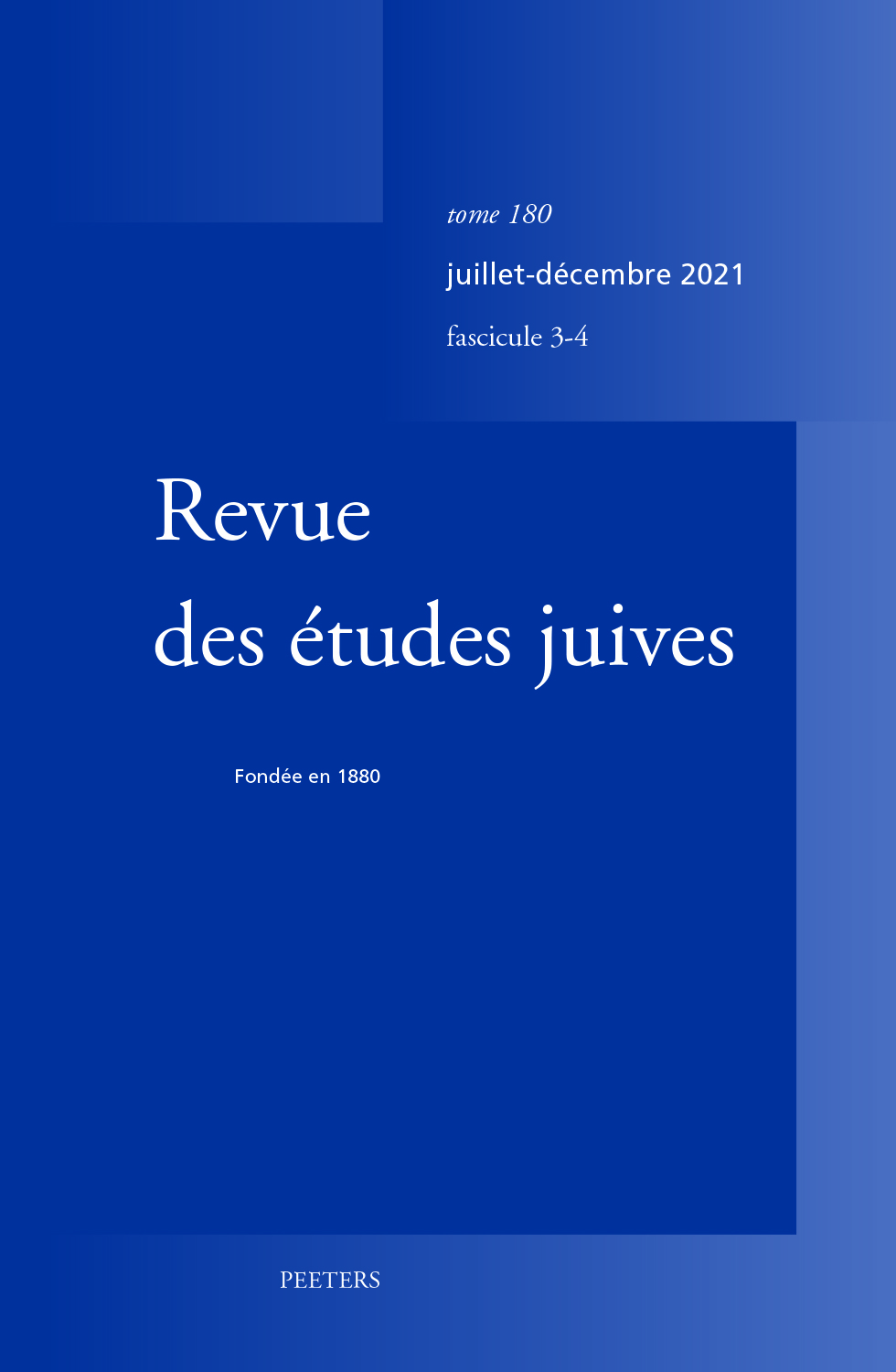 Document Details :

Title: Déclin ou reconstruction?
Subtitle: La Palaestina romaine après la révolte de Bar Kokhba
Author(s): BELAYCHE, N.
Journal: Revue des Études Juives
Volume: 163 Issue: 1-2 Date: 20004
Pages: 25-48
DOI: 10.2143/REJ.163.1.504714

Abstract :
Cet article s'efforce d'éclaircir le débat récurrent sur les conséquences de la seconde révolte juive (132-136). S'agissant de la situation des Juifs palestiniens, certains historiens insistent sur le déclin provoqué par la défaite et sur les mesures de répression qui la suivent, alors que d'autres, à l'inverse, mettent en évidence une rapide restauration des Juifs en Palestine. Malgré un état réellement tragique au sortir de la guerre, l'examen de la situation démographique, territoriale, économique et religieuse des Juifs palestiniens pendant les règnes d'Antonin le Pieux et de Marc Aurèle permettra de conclure à une reconstruction rapide dès les lendemains de la guerre. Du côté non juif, le côté du vainqueur, la guerre ne fut qu'une «parenthèse», certes dramatique, dans le mouvement d'intégration de la province dans le monde gréco-romain qui avait été déjà engagé par Hadrien.

This paper attempts to clarify the recurrent debate concerning the consequences of the Second Jewish Revolt (132-136). Addressing the situation of Palestinian Jews, some scholars emphasize the decline provoked by the defeat and the ensuing repressive decisions, while others stress on the rapidity of the Jewish reconstruction in Palestine. Despite an actually tragic situation at the end of the war, studying the demographic, territorial, economical and religious state of Palestinian Jews during the reigns of Antoninus Pius and Marcus Aurelius allows us to conclude to a quick reconstruction, following immediately the end of the war. For the non-Jewish population, the victorious side, the war was no more than a "parenthesis," though indeed a dramatic one, in the trend towards the province's integration into the Graeco-Roman world, which had been promoted earlier by Hadrian.


Download article