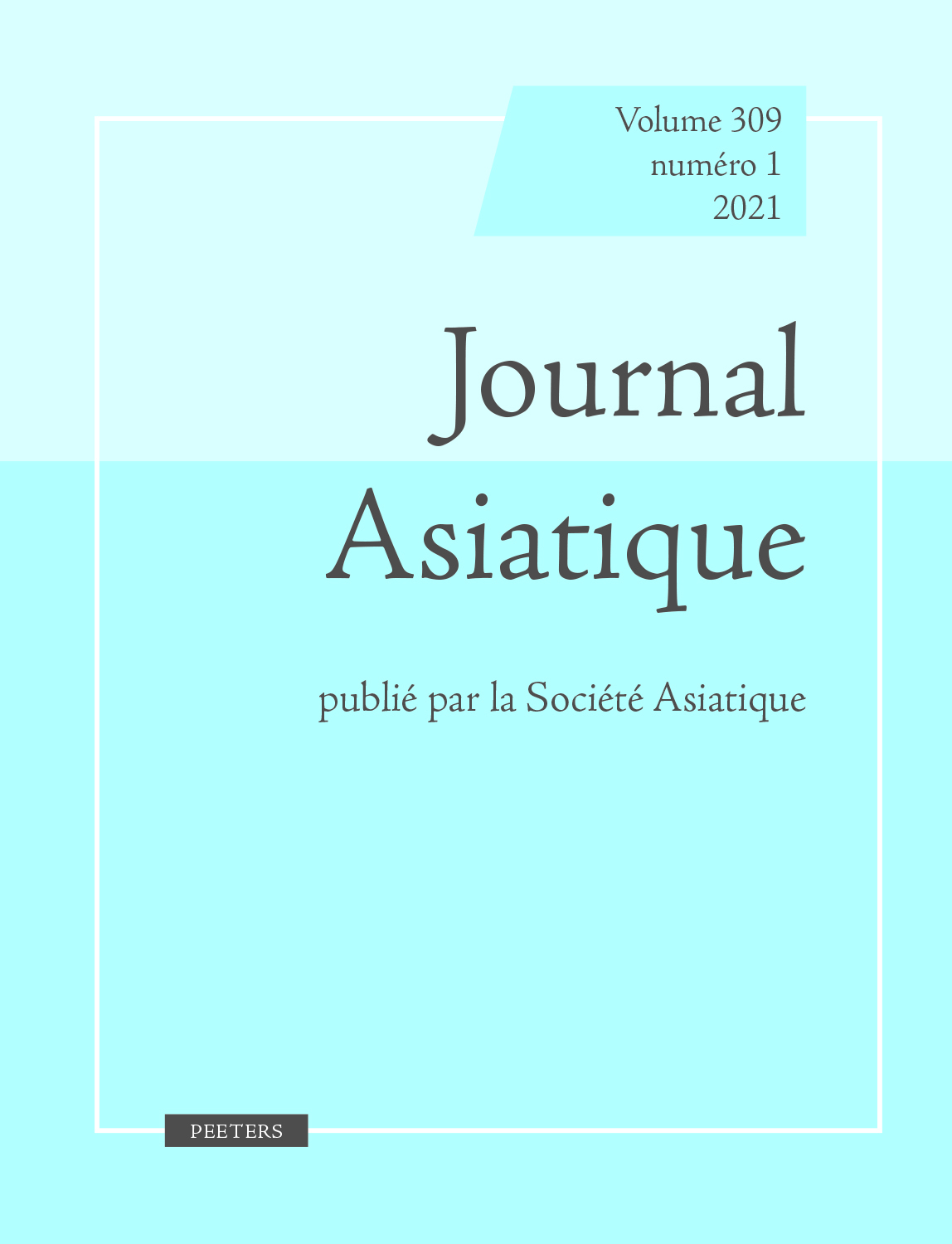 Document Details :

Title: L'idéologie religieuse des inscriptions achéménides
Author(s): KELLENS, J.
Journal: Journal Asiatique
Volume: 290 Issue: 2 Date: 2002
Pages: 417-464
DOI: 10.2143/JA.290.2.504298

Abstract :
Cet article vise à établir que:
1. La généalogie que s'attribue Darius est fictive et modelée sur celles des kavis avestiques. Elle témoigne de l'histoire mythique des hommes et des Iraniens qui aboutira au Shāhnāme.
2. L'analyse linguistique implique que le nom vieux-perse du roi, xšāyaϑiya-, traduit l'exercice secondaire par un homme d'un pouvoir dont l'exercice primaire appartient aux dieux. Ce pouvoir est conçu comme la combinaison de l'énoncé souverain des règles et de l'autorité de les faire appliquer, renvoyant ainsi à la notion avestique de sastar-hamō.xšaϑra-.
3. La lutte pour le pouvoir qui a opposé Darius à un mage traduit un conflit entre l'autorité royale et l'autorité sacerdotale. Darius a voulu devenir non seulement le neuvième roi-kavi, mais aussi le «dernier successeur en date de Zaraϑustra» (av. zaraϑustrō.təma-).

This paper tries to establish the following points:
1. the genealogy Darius claims for himself is fictitious and modelled on the genealogy of avestan kavis. It attests the mythical history of men and Iranians which will lead to Shāhnāme.
2. linguistic analysis shows that the Old Persian name for king, xšāyaϑiya-, translates the secondary exercice by a man of a power whose primary exercice is held by the gods. This power conflates the sovereign enactement of rules and the authority to enforce them, which refers to the avestan notion of sastar-hamō.xšaϑra-.
3. the struggle for power between Darius and a magus refleets a clash between royal and sacerdotal authority. Darius strove to become not only the ninth kavi-king, but also «Zaraϑustra's latest successor» (av. zaraϑustrō.təma-).


Download article