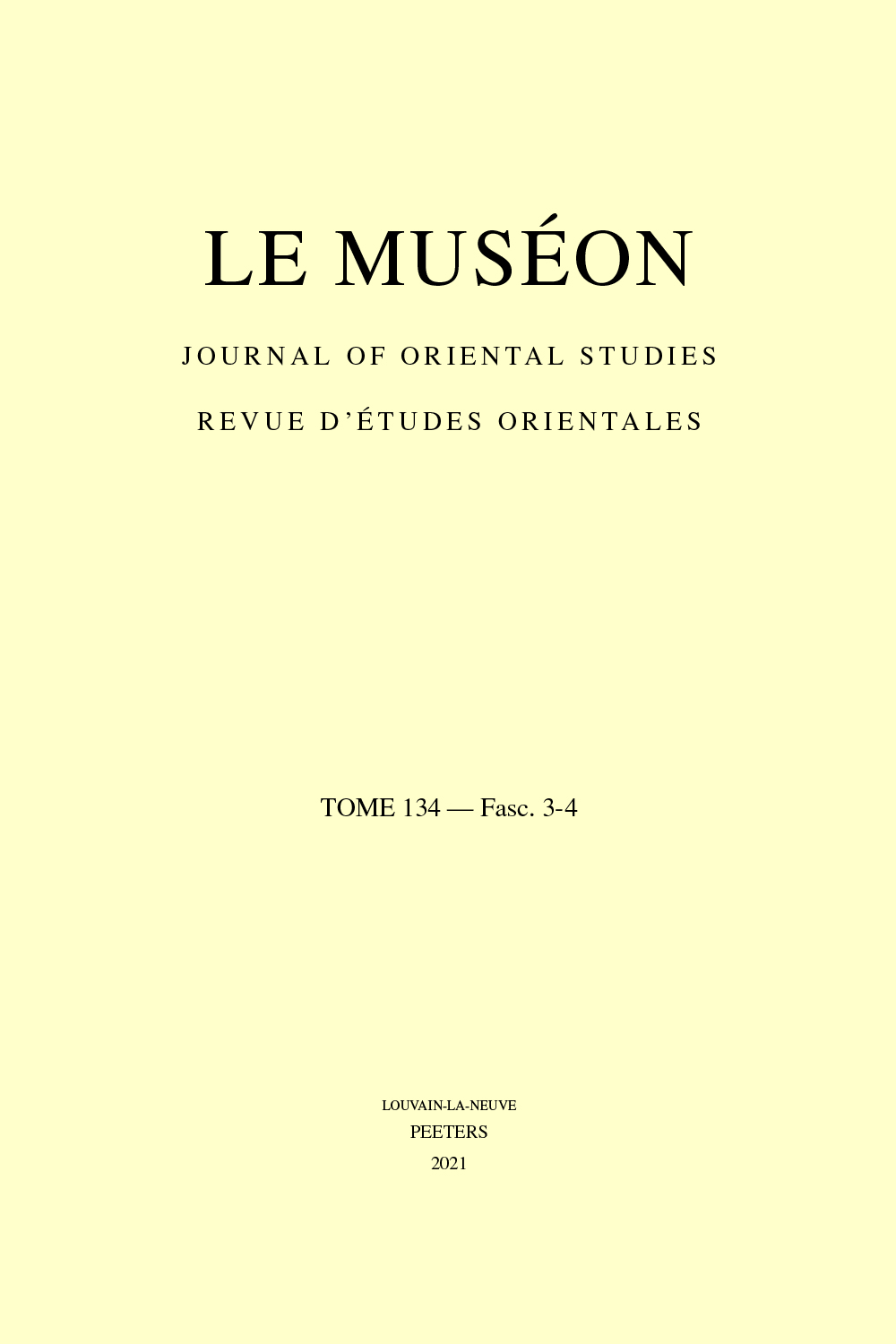 Document Details :

Title: Das altgeorgische Kasusinventar in strukturalistischer Sicht
Author(s): TREMBLAY, X.
Journal: Le Muséon
Volume: 116 Issue: 3-4 Date: 2003
Pages: 377-394
DOI: 10.2143/MUS.116.3.503669

Abstract :
Most grammars ascribe nine cases to Classical Georgian (absolute, nominative, vocative, ergative, genitive, instrumental-ablative, adessive, aditive). This presentation is not wholly consequent, since the genitive, the dative and the instrumental have each a short (-is, -s, it) and a long case-form (-isa, -sa, -ita), while the absolute, the nominative, the ergative and the adessive only have one form. In fact, the opposition between absolute and nominative is of the same nature as between long and short forms. Both are therefore not to be considered as distinct cases, but rather as two forms of a same case. The cases of Classical Georgian are thus no more than six (nominative, ergative, dative, instrumental-ablative, adessive), which all displayed once both a short form and a long form. The short forms are number-independent and express a abstract generic meaning, while the long forms, different in the singular and in the plural and bearing an anaphorical -i suffix, express a concrete meaning ("emphatical" cases). All Classical Georgian cases (inclusive nominative and ergative) could originally fulfil either a grammatical or a local function and are indifferently adverbial or adnominal. The distinction between grammatical and local cases does hence not apply to Georgian.


Download article