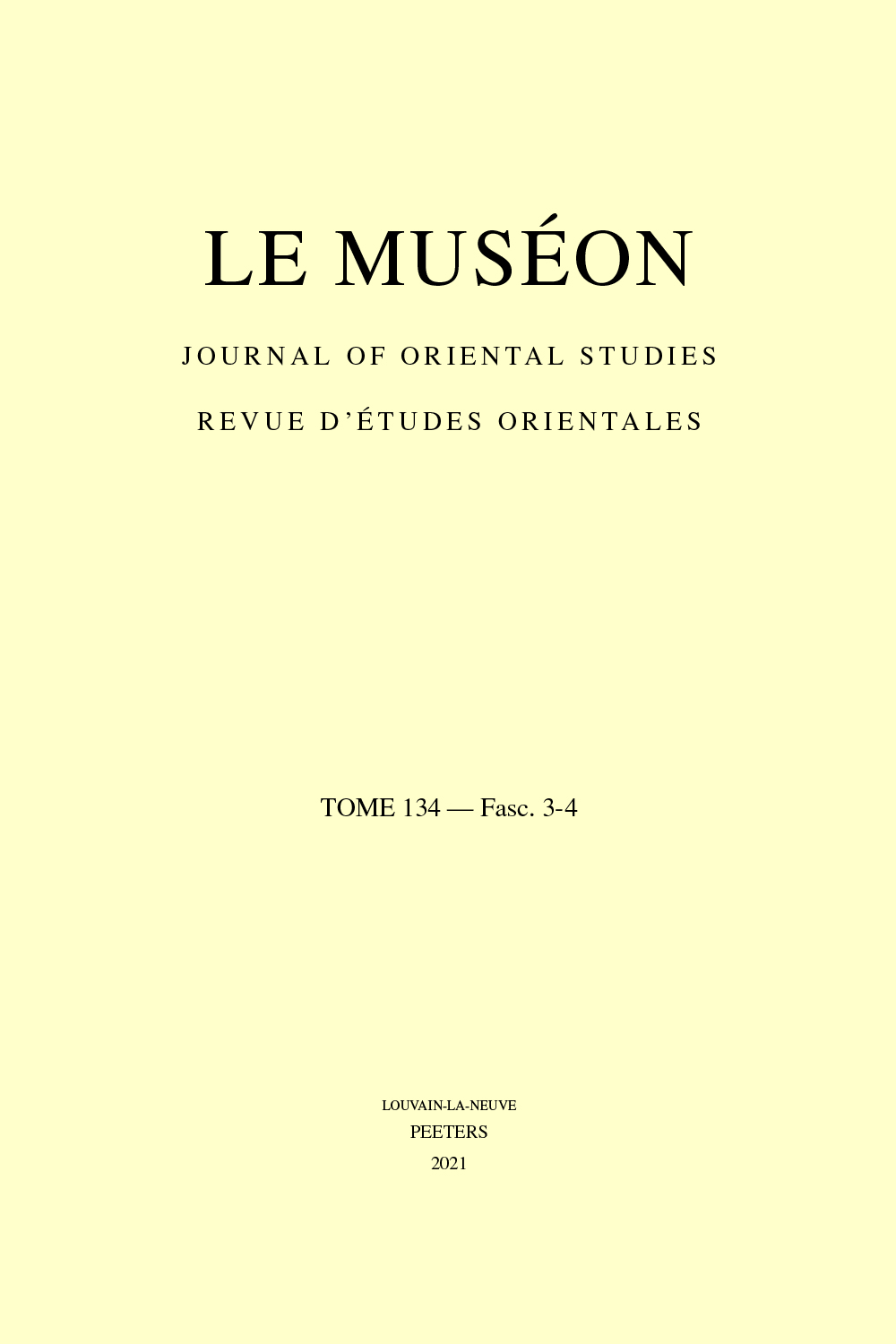 Document Details :

Title: Foi et persuasion dans le Livre des lois des pays
Subtitle: À propos de l'épistémologie bardesanienne
Author(s): Poirier, P.-H. , CRÉGHEUR, E.
Journal: Le Muséon
Volume: 116 Issue: 3-4 Date: 2003
Pages: 329-342
DOI: 10.2143/MUS.116.3.503666

Abstract :
The purpose of this paper is to examine a section of the Syriac Book of the Laws of Countries (BLC), in which one of the interlocutors of the dialogue, Avida, says to Bardaisan: "I am not able to believe unless I should be persuaded" (5, p. 540, 21-22 Nau). Avida's declaration has a close, if not literal, parallel in two Nag Hammadi tractates, the Interpretation of Knowledge (NHC XI, 1, p. 1, 30-31) and the Treatise on the Resurrection (NHC I, 4, p. 46, 3-7). In the Bardesanian dialogue and in the Coptic tractates, there is a similar correlation between faith and persuasion. This paper proposes an analysis of the dialectic of faith and persuasion in the BLC, on the basis of an analysis of the vocabulary of faith and persuasion in the dialogue, and a comparison with the Coptic tractates. The author's suggestion is that the use the BLC makes of the Syriac verb for "to believe" and the corresponding noun for "faith" resorts to a double meaning, identical to what is well attested for their Greek equivalents pistiz and pisteuein. Furthermore, the use of these terms in the BLC reveals a clear, although discreet, polemical intention. The way Bardaisan deals with Avida's questions is to propose a philosophical — even a scientific or ethnological — answer to what remains for him, and probably for many of his fellow Christians, a philosophical problem, namely the coexistence of Fate and Free-will, to which, in any case, no authoritative, unproved solution can be given, a problem for which the solution is a kind of preamble, a praeparatio, to Faith in the Christian God.


Download article