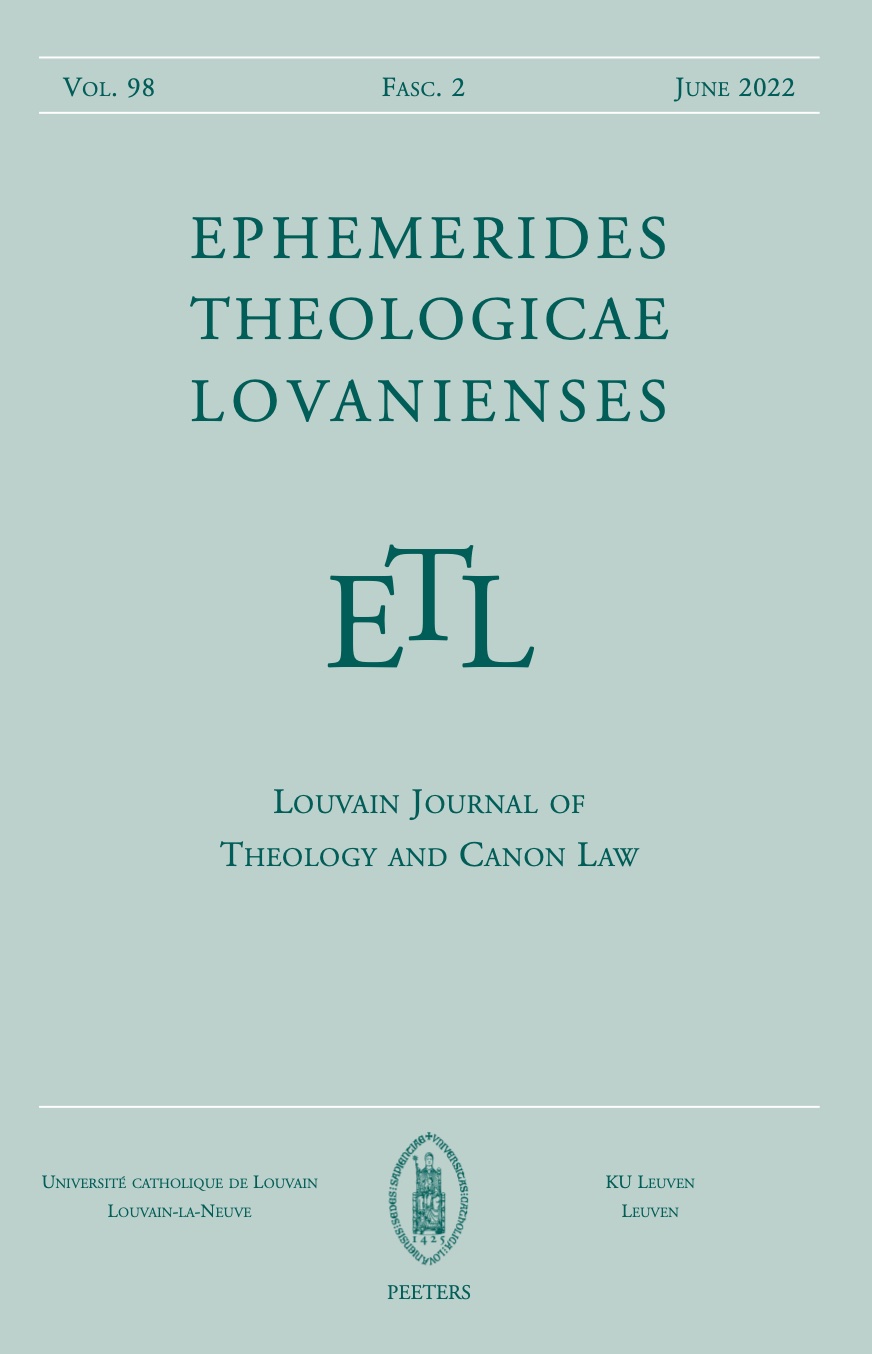 Document Details :

Title: The Role of Christ and of the Church in the Light of Augustine's Theory of Predestination
Author(s): OGLIARI, D.
Journal: Ephemerides Theologicae Lovanienses
Volume: 79 Issue: 4 Date: Dec. 2003
Pages: 347-364
DOI: 10.2143/ETL.79.4.503560

Abstract :
There is no doubt about Augustine's theology being essentially Christocentric. In fact, although he never devoted a treatise to Christ, the person of Christ and his work pervade his thought "as a ubiquitous and familiar subject" and constitute the point of departure for his theological reflections. In a sermon against the Arians Augustine gives examples of the three main ways of approaching the life and teaching of Christ.
However, we believe that the centrality of Christ in Augustine's theology becomes somewhat shaky once the Bishop of Hippo's Christological approach is confronted by one particular aspect of his thought, namely his theory of predestination. Because we are aware of the difficulties involved in remaining faithful to the complexity of Augustine's thought, seeking clarity in controversial issues such as predestination becomes even more difficult. We run the risk, in fact, of further obscuring that which is already obscure (obscurum per obscurius). After taking this risk into account, it is nevertheless our contention that Augustine's theory of predestination does not fit his Christological premises. To further this belief we wish to focus our discussion around the doctrine of Christ's mediation and the Church in the context of God's oeconomia salutis. We believe that it is only against this background that we can properly assess and gain some perspective into the meaning of Christ's redeeming place and role, together with that of the Church, vis-à-vis the Bishop of Hippo's theory of predestination.


Download article