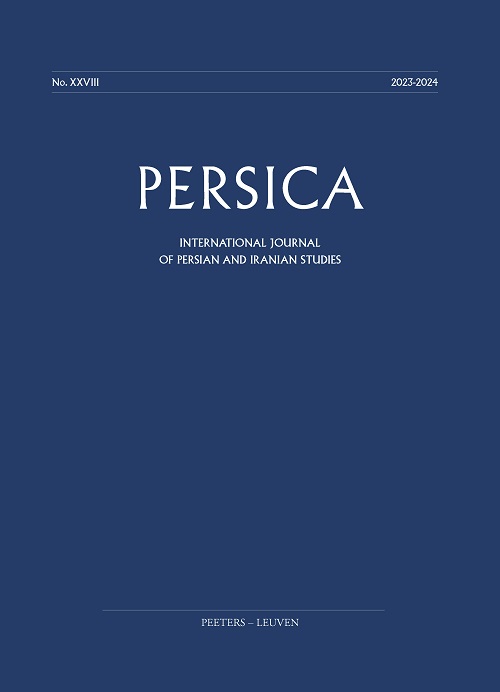 Document Details :

Title: The Poet and His Patrons
Subtitle: Two Ghaznavid Panegyrists
Author(s): MEISAMI, Julie Scott
Journal: Persica
Volume: 17 Date: 2001
Pages: 91-105
DOI: 10.2143/PERS.17.0.502

Abstract :
Among Professor Hans de Bruijn's many contributions to the study of Persian poetry, his discussion of the influence of patronage on the poetic production of Sanā'ī of Ghazna (d. 525/1131) stands out as the first major effort at addressing this important issue. De Bruijn disputed the traditional image of San?'? as a court poet who, after a mystical "conversion", dedicated himself to composing religious poetry, and showed us instead a poet who, failing to secure satisfactory patronage at the court of the Ghaznavid Mas'ūd III (492-508/1099-1115), turned to religious patrons, for whom he composed panegyrics, homiletic poetry, and poems to be used in preaching. Sanā'ī also produced song-texts (ġazals) for professional minstrels; and when he returned to the Ghaznavid court in the reign of Bahrāmšāh (511-52?/1117-57?), he dedicated to that ruler both his homiletic maṯnawī the Ḥadīqat al-ḥaqīqa and umerous panegyrics in the qaṣīda and ġazal forms. The diversity of Sanā'ī's patrons, and of his poetic output, raises broader questions about the nature of literary patronage; and Professor de Bruijn's study illustrates the need for a more extensive exploration of this issue. In his doctoral thesis on Sanā'ī Franklin Lewis addressed this issue further; but it remains to be seen whether Sanā'ī's case is exceptional, or whether it reflects changing patterns of patronage at the courts of the later Ghaznavids.


Download article