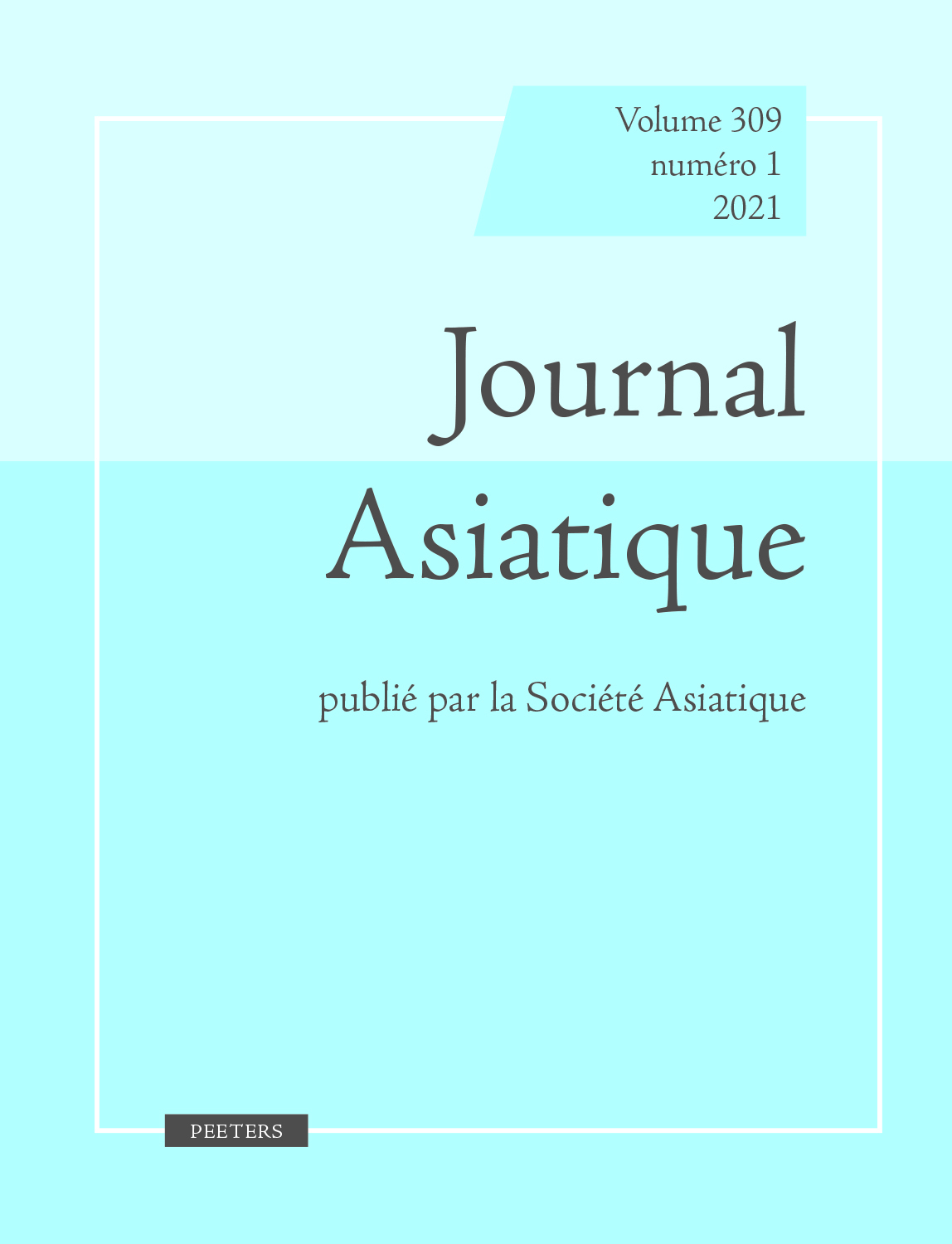 Document Details :

Title: Le bouddhisme en trompe-l'oeil des Lahu Shi du Yunnan
Author(s): FORMOSO, Bernard
Journal: Journal Asiatique
Volume: 288 Issue: 1 Date: 2000
Pages: 205-238
DOI: 10.2143/JA.288.1.450

Abstract :
Entre la première moitié du 18ème siècle et le début du 19ème, des bonzes chinois introduisirent le bouddhisme chez les Lahu du Yunnan avec pour effet
inattendu l'émergence au sein de cette population tibéto-birmane de moinesguerriers qui dirigèrent des mouvements d'insurrection contre le pouvoir impérial. Les soulèvements furent sévèrement réprimés, mais la pratique du culte s'est poursuivie jusqu'à nos jours sous des formes plus discrètes chez les Lahu Shi de la région de Nuofu, près de la frontière avec le Myanmar. À partir de données ethnographiques recueillies en 1997, le présent article examine la manière dont ces Lahu ont combiné des éléments empruntés à la fois au courant mahâyâna et au bouddhisme des voisins taï, pour produire, en les mêlant à un fond de croyances plus ancien, un complexe religieux tout à fait spécifique, qui sur le fond n'a plus grand chose à voir avec la doctrine de l'Illuminé.

Between the first half of the 18th century and the early 19th, Chinese monks have spread Buddhism among the Lahu of Yunnan, with revolts leaded by local warrior-monks as an unexpected consequence. The rebellions were severely repressed. However Buddhist cults were discreetly carried on up to now among the Lahu Shi of Nuofu, close to the border with Myanmar. On the basis of a fieldwork conducted in 1997, the present paper analyzes the way these Lahu have taken over elements from both Chinese and Tai Buddhisms, mixing them together with older beliefs to create a new original religious system, which deeply deviates from the buddhist orthodoxy.


Download article