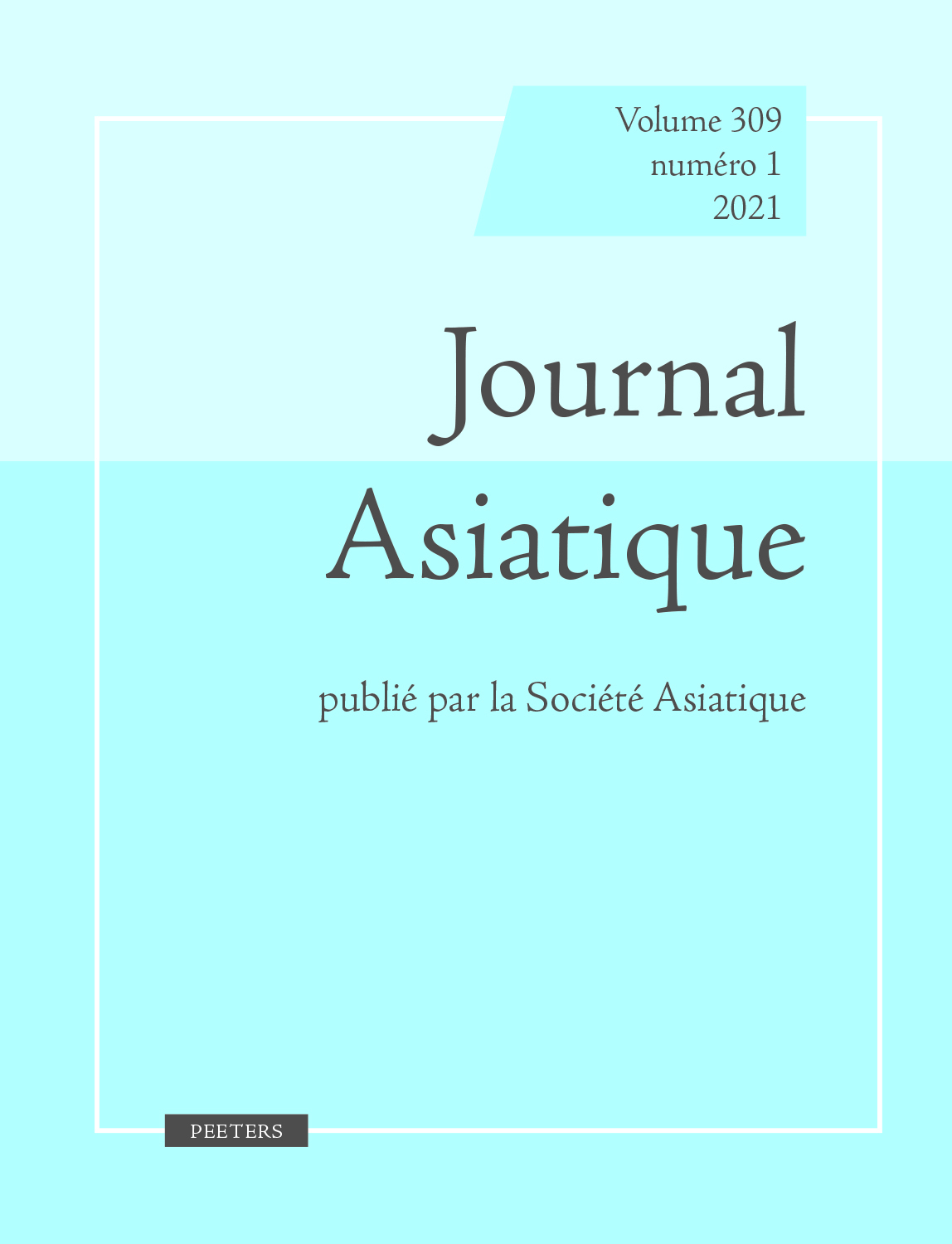 Document Details :

Title: La Création d'un saint et ses enjeux dans le Panjab pakistanais
Author(s): MATRINGE, Denis
Journal: Journal Asiatique
Volume: 288 Issue: 1 Date: 2000
Pages: 137-152
DOI: 10.2143/JA.288.1.448

Abstract :
Cet article est fondé sur un travail de terrain effectué en 1990 et 1993 dans le Panjab pakistanais. Dans une première partie, il montre comment s'est graduellement constituée l'hagiographie de Munavvar Sah, faqir mort en 1989 dans le village Panjabi de Saidpur, près d'Islamabad. La deuxième partie étudie le développement du culte de Munavvar Sah en relation avec celui de deux grands saints de la région: Barri Imam (m. 1705), dont le sanctuaire se trouve à Nurpur, et Mihr 'Ali Sah (m. 1937), dont le sanctuaire se trouve à Golra Sharif. La dernière partie consiste en une analyse sociologique de la «communauté imaginée» des fidèles de Munavvar Sah et des rivalités qui l'agitent.

This article is based on a fieldwork in Pakistani Panjab (1990 and 1993). The first part deals with the creation of the hagiography of Munavvar Sah, a faqir who died in 1989 in the village of Saidpur, near Islamabad. The second part studies the development of his cult in relation with that of two great saints of the region: Barri Imam (d. 1705), whose shrine is in Nurpur and Mihr 'Ali Sah (d. 1937), whose shrine is in Golra Sharif. The last part is devoted to the sociological analysis of the «imagined community» of Munavvar Sah's devotees and of its internal rivalries.


Download article