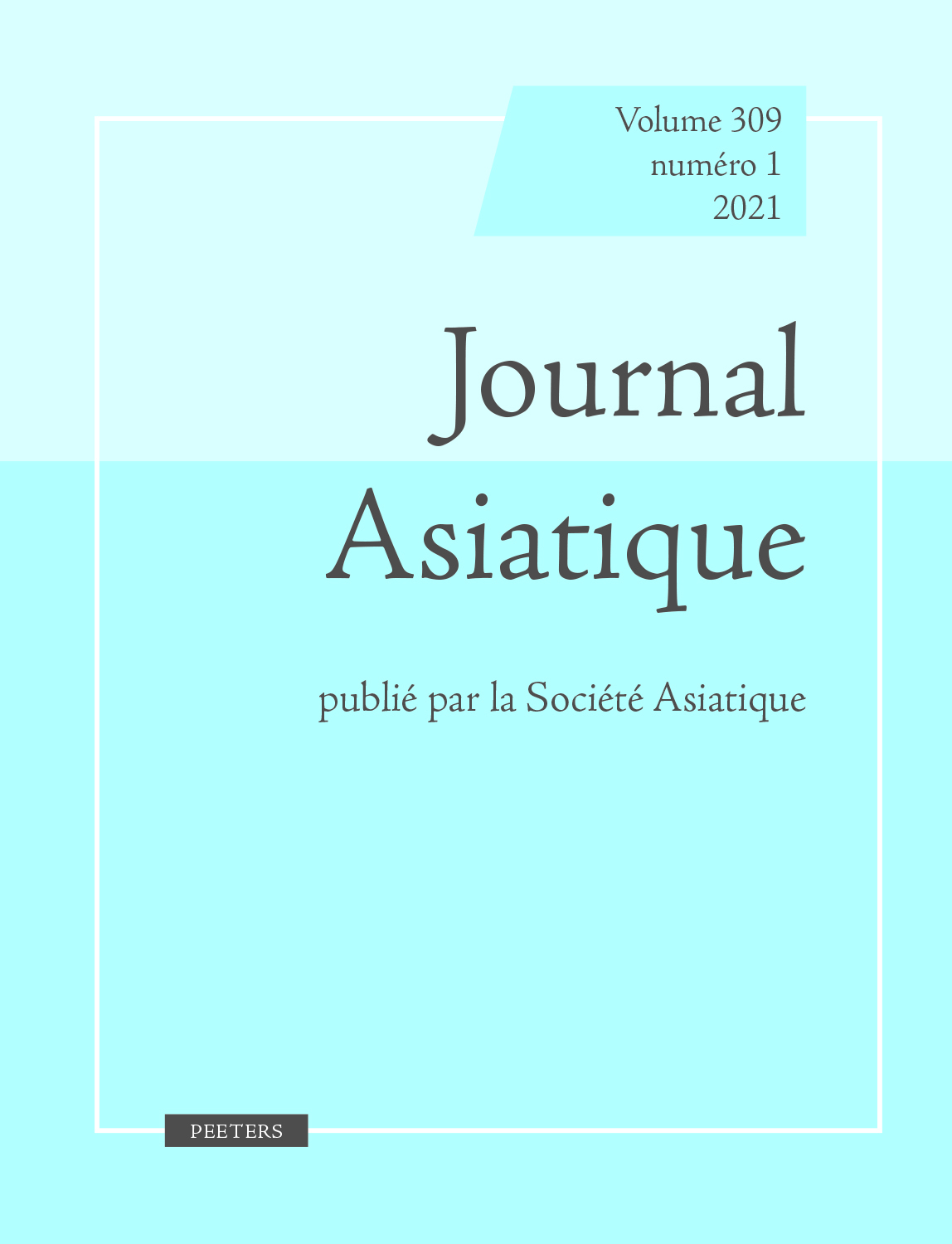 Document Details :

Title: L'Épopée mise en scène: l'exemple de l'Uttararamacarita
Author(s): BANSAT-BOUDON, Lyne
Journal: Journal Asiatique
Volume: 288 Issue: 1 Date: 2000
Pages: 83-111
DOI: 10.2143/JA.288.1.446

Abstract :
Exemplaire de la façon dont le théâtre réécrit l'épopée, l'Uttararamacarita confirme la formule de Lessing: «L'épopée se tourne vers le déroulement, le théâtre vers le dénouement.» Le titre l'indique assez: tout l'enjeu de la pièce semble être, en effet, de donner à l'épopée la fin heureuse qu'exige le théâtre. Il s'ensuit une construction très savante de l'intrigue et un grand déploiement de moyens spectaculaires. Dans le même temps que le drame affirme sa filiation avec le Ramaya∞a, il multiplie en effet les innovations dont les plus remarquables et les plus théâtrales sont probablement les jeux de miroir et de leurre qu'introduit la mise en abyme. Se pourrait-il que Bhavabhuti, faisant à la dernière strophe l'éloge de sa pièce, entende faire celui du théâtre et proclamer sa supériorité sur l'épopée elle-même, à laquelle il donne vie en l'incarnant?

Illustrating in an exemplary way the epic as rewritten by drama, the Uttararamacarita confirms Lessing's statement: «The epic is oriented towards the unravelling of the narrative, drama towards the ending of the play.» This is clearly indicated by the tittle, as the whole play seems aimed at providing the epic with the happy ending required by drama. There ensues a most elaborate construction of the plot as well as a wide display of spectacular means. Indeed, while drama claims its Ramaya∞a descent, it multiplies innovations — the most remarkable and theatrical of which are probably mirror and luring effects introduced by the mise en abyme device. By praising his play in the closing stanza, could Bhavabhuti be intending to praise drama as well and proclaim its superiority over epic itself which it enriches with the dimension of life provided by impersonation?


Download article