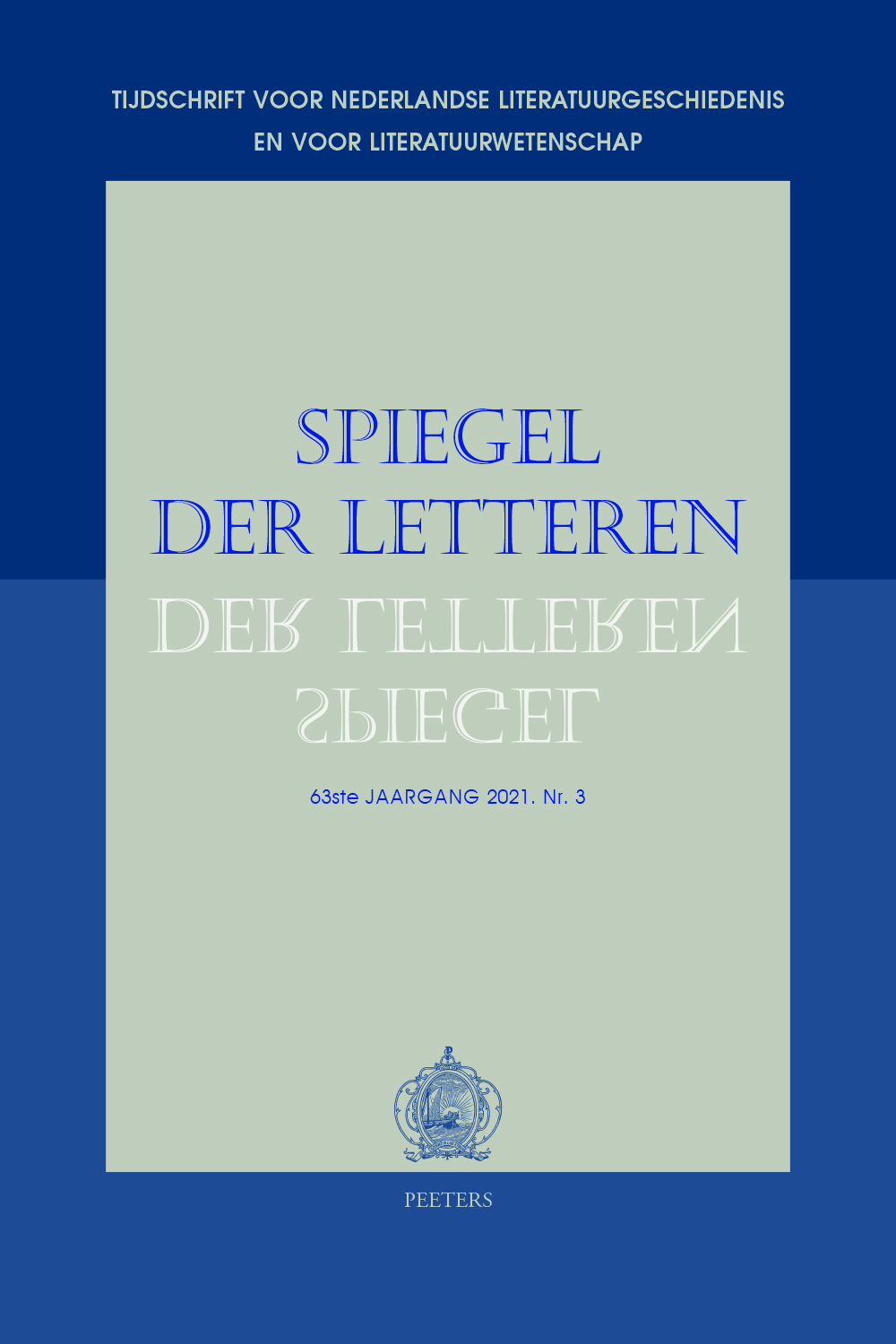 Document Details :

Title: Anna Bijns als pamflettiste?
Subtitle: Het refrein van beide Maartens
Author(s): PLEIJ, Herman
Journal: Spiegel der Letteren
Volume: 42 Issue: 3-4 Date: 2000
Pages: 187-225
DOI: 10.2143/SDL.42.3.406

Abstract :
A well-known text of the 16th-century Antwerp poet Anna Bijns ironically deals with the question which one of two distinct criminals of her time, Maarten Luther or Maarten van Rossem, could be called best. Weighing up the pros and cons she decides, again and again, on Maarten van Rossem. She seems to be inspired by the plunderraids in Brabant of this Guelder armycommander during the months of July and August of the year 1542. His supposed atrocities and his idle sieges of Antwerp and Louvain caused a flood of pamphlets, broadsheets and streetsongs, all sharply against Van Rossem. Anna Bijns joined this first media-hype in the Low Countries, but she is the only one with a different opinion. In fact she challenges the reader or listener to show some understanding for Van Rossems motives and behaviour. Wouldn't one prefer to die from his sword than losing eternity by handing over one's soul to Luther? Such is the choice between a passport for heaven in stead of one for hell. Undoubtedly it were again the Antwerp Minorites who urged here to exploit this current event to lash out at Luther for the umpteenth time.


Download article