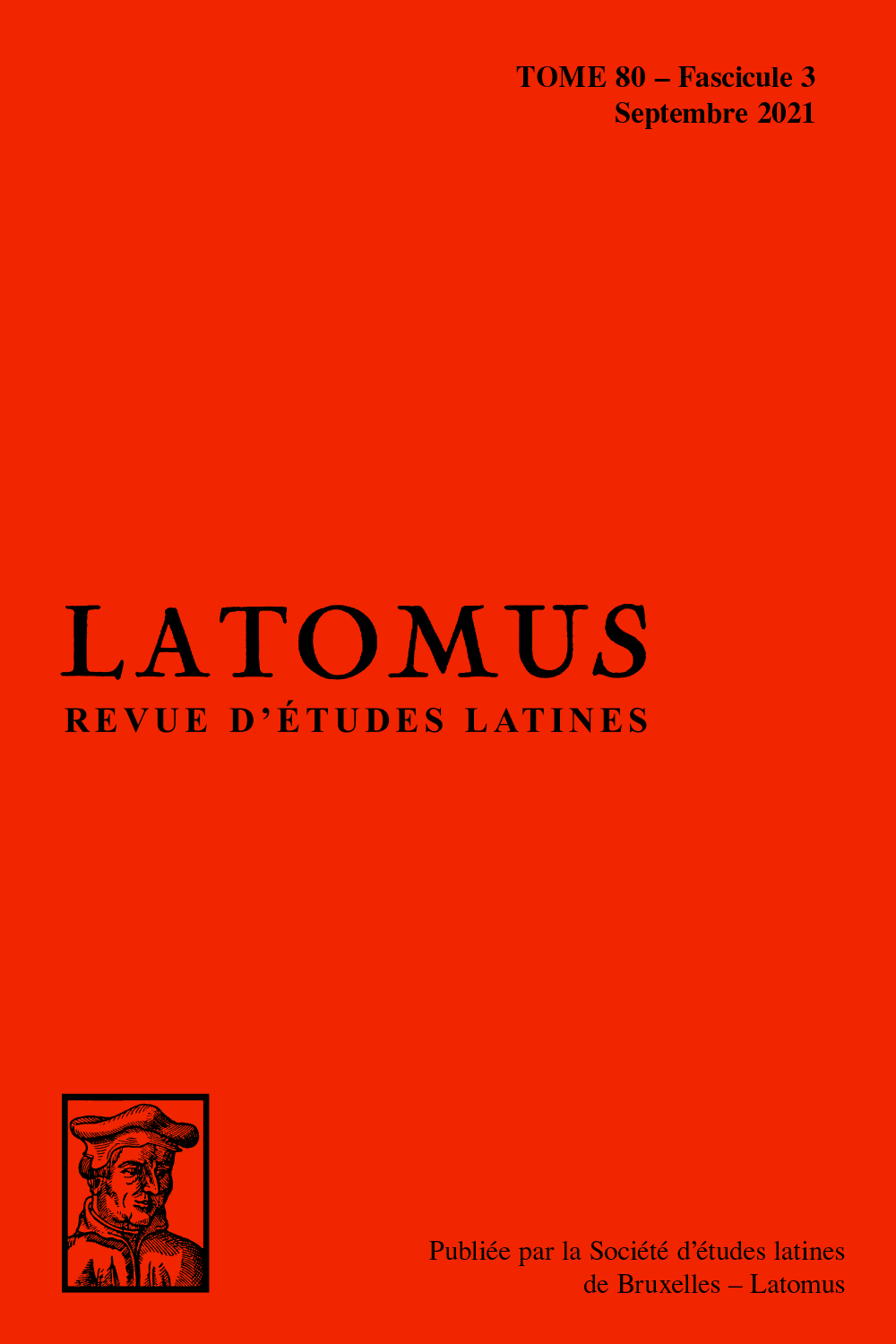 Document Details :

Title: Philodemus in Horace, Sermones 1.2
Author(s): SVARLIEN, John
Journal: Latomus
Volume: 82 Issue: 2 Date: 2023
Pages: 300-331
DOI: 10.2143/LAT.82.2.3292072

Abstract :
This paper reexamines the significance of Horace's references to Philodemus in Sermones 1.2. Horace introduces the Epicurean as a poet and paraphrases two of his sympotic-erotic epigrams. Scholars have read 1.2.120-122 in terms of Epicurean philosophy at the expense of considering other approaches. Literary matters in 1.2 deserve more attention. Philodemus' epigrams demonstrate the principles of his poetics. The central principle in his treatise, On Poems, is the unity of σύνθεσις λέξεως (compositio) and διάνοια (res). Horace deliberately ignores that principle when he paraphrases the epigrams in 1.2. What amounts to a misreading of the epigrams plays as an insider's joke among Horace's amici docti, but it also endorses, with characteristic Horatian irony, the validity of Philodemeus' poetics by demonstrating how a poem cannot be paraphrased. Horace's introduction of Philodemus in 1.2 fits with Sermones 1.4 and 1.10 in making the case that the Sermones, because of their finely crafted compositio, are indeed poemata.


Download article