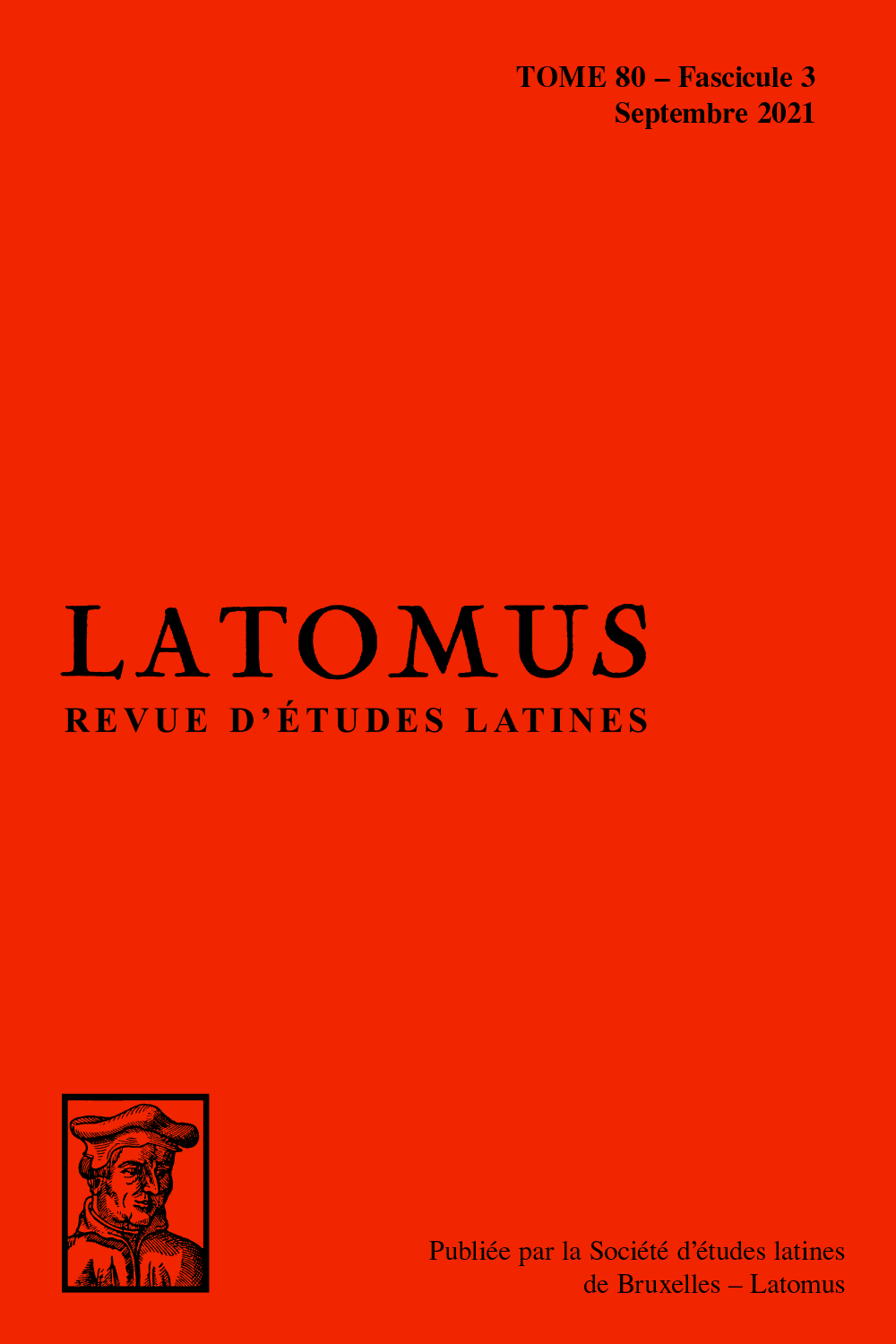 Document Details :

Title: Aeneas' Betrayal of Troy in the Aeneid
Author(s): CIANCIOSI, Stefano
Journal: Latomus
Volume: 82 Issue: 1 Date: 2023
Pages: 16-30
DOI: 10.2143/LAT.82.1.3291794

Abstract :
As the opposition between Augustan and anti-Augustan readings of the Aeneid has faded in favour of approaches that stress the poem's open-endedness, the hypothesis of an allusion in three passages (Aen. 1.488; 4.596; 12.15) to the variant of the Trojan myth in which Aeneas betrays his city is still relevant and in need of further analysis. In this article, I demonstrate that there is unexplored evidence whereby those lines can be read in ways that dispense with the image of a treacherous Aeneas. I then illustrate some overlooked interpretative repercussions of the aforementioned hypothesis: believing that the voice of the narrator is capable of hinting at this version of the myth, as might happen at Aen. 1.488, can have a disruptive impact on the unity of the poem. Alternatively, readers can explain a similar allusion as the evocation of a counterfactual scenario dismissed by that same voice in the remainder of the narrative.


Download article