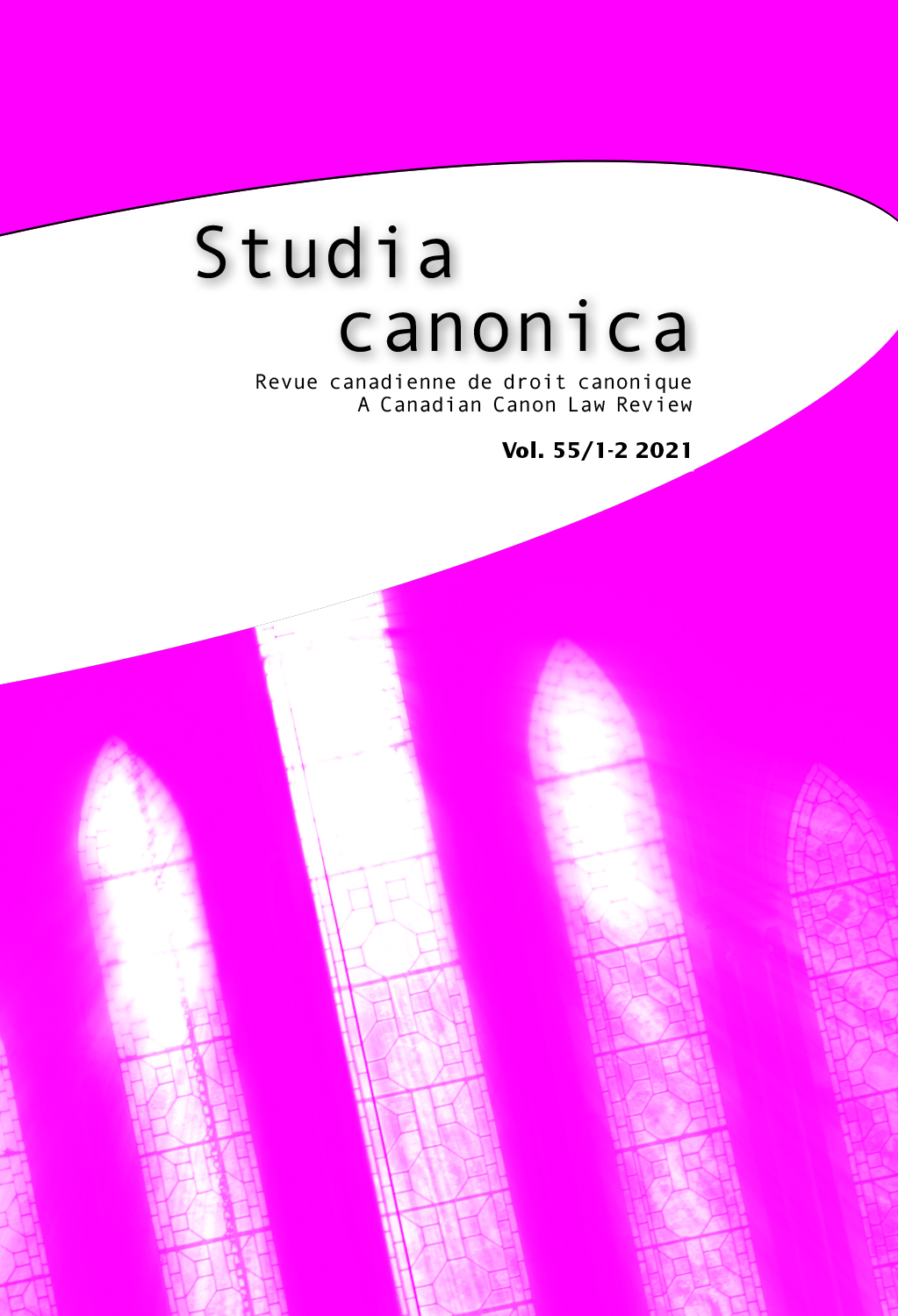 Document Details :

Title: In persona Christi
Subtitle: Limits and Potential of an espressione abusata
Author(s): NOCETI, Serena
Journal: Studia Canonica
Volume: 56 Issue: 2 Date: 2022
Pages: 441-470
DOI: 10.2143/STC.56.2.3291542

Abstract :
The study proposes a critical reading of the expression in persona Christi (capitis), which was adopted by John Paul II as the 'key definition' and 'short expression' for his interpretation of the ordained ministry from a Christological perspective. The author compares the use of the expression in the recent magisterium (in relation to the theology of the presbyterate and diaconate, the non-ordination of women, the episcopal ministry) with the use made of the term in Scholasticism, and she illustrates elements of continuity and profound difference. Finally, she suggests overcoming this espressione abusata (an Italian expression that means 'overused and misused') to deepen the ecclesiological-pneumatological perspective of ministry outlined in the Second Vatican Council to a further and authentic renewal of ordained ministry in a synodal Church.


---

L'étude propose une lecture critique de l'expression in persona Christi (capitis), qui a été adoptée par Jean-Paul II comme «définition clé» et «expression courte» pour son interprétation du ministère ordonné dans une perspective christologique. L'auteur compare l'utilisation de l'expression dans le magistère récent (en relation avec la théologie du presbytérat et du diaconat, la non-ordination des femmes, le ministère épiscopal) avec l'utilisation faite de l'expression dans la scolastique, et elle illustre des éléments de continuité et de profonde différence. Enfin, elle suggère de dépasser cette espressione abusata (une expression italienne qui signifie 'trop utilisé et mal utilisé') pour approfondir la perspective ecclésiologique-pneumatologique du ministère esquissée par le Concile Vatican II en vue d'un renouvellement ultérieur et authentique du ministère ordonné dans une Église synodale.


Download article