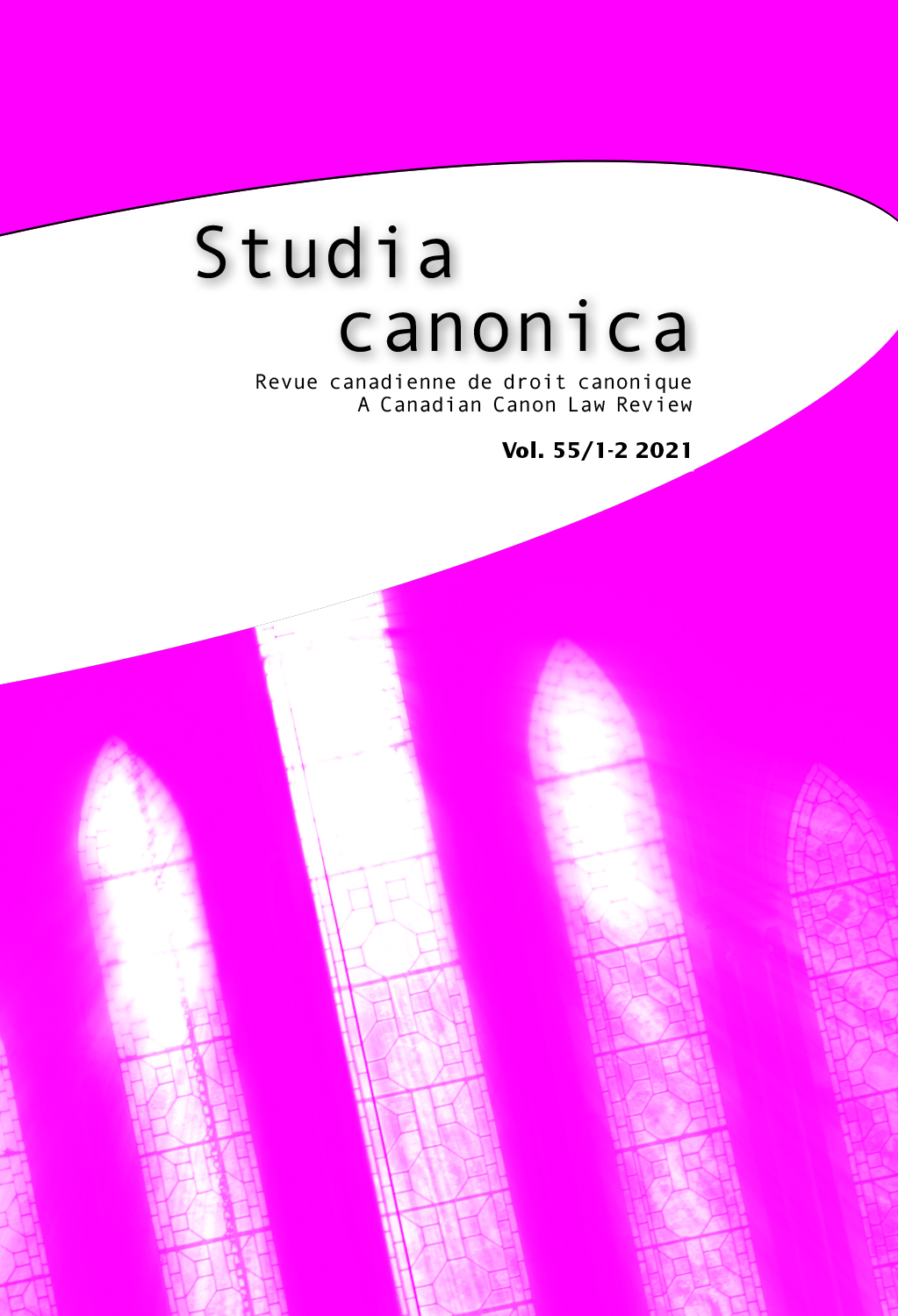 Document Details :

Title: 'The Bishop is Never Seen as Accountable before his Church'
Subtitle: Accountability as an 'Iconic Manifestation of Good Governance'
Author(s): SCHICKENDANTZ, Carlos
Journal: Studia Canonica
Volume: 56 Issue: 2 Date: 2022
Pages: 395-412
DOI: 10.2143/STC.56.2.3291540

Abstract :
After examining the deep-rooted 'Gregorian form' of Church, this article analyzes a post-conciliar way of proceeding in reference to various Church institutions that reflect a serious lack both of synodal theology and of good governance according to contemporary standards. The topic is then discussed in the new social and ecclesial context created by the abuse crisis. Emphasis is placed on the importance of international reports, in the form of external audits, which coincide with the theological analyses on Church reform; the theological use of the reports is justified on the basis of Gaudium et spes. Subsequently, the article uses updated bibliography from various social sciences to treat the concept of accountability, its current importance, its essential elements, and the many ways in which it can be applied to various institutions and organizations. The article ends by stressing the importance of the theological appropriation of this key cultural concept of good governance.


---

Après avoir examiné la «forme grégorienne» de l'Église, profondément enracinée, cet article analyse une manière de procéder post-conciliaire en référence à diverses institutions ecclésiastiques qui reflètent un manque sérieux à la fois de théologie synodale et de bonne gouvernance selon les normes contemporaines. Le sujet est ensuite abordé dans le nouveau contexte social et ecclésial créé par la crise des abus. L'accent est mis sur l'importance des rapports internationaux, sous forme de vérifications externes, qui coïncident avec les analyses théologiques sur la réforme de l'Église; l'utilisation théologique des rapports est justifiée sur la base de Gaudium et spes. Par la suite, l'article traite, à l'aide d'une bibliographie actualisée provenant de diverses sciences sociales, du concept de responsabilité, de son importance actuelle, de ses éléments essentiels et des nombreuses façons dont il peut être appliqué à diverses institutions et organisations. L'article se termine en soulignant l'importance de l'appropriation théologique de ce concept culturel clé de la bonne gouvernance.


Download article