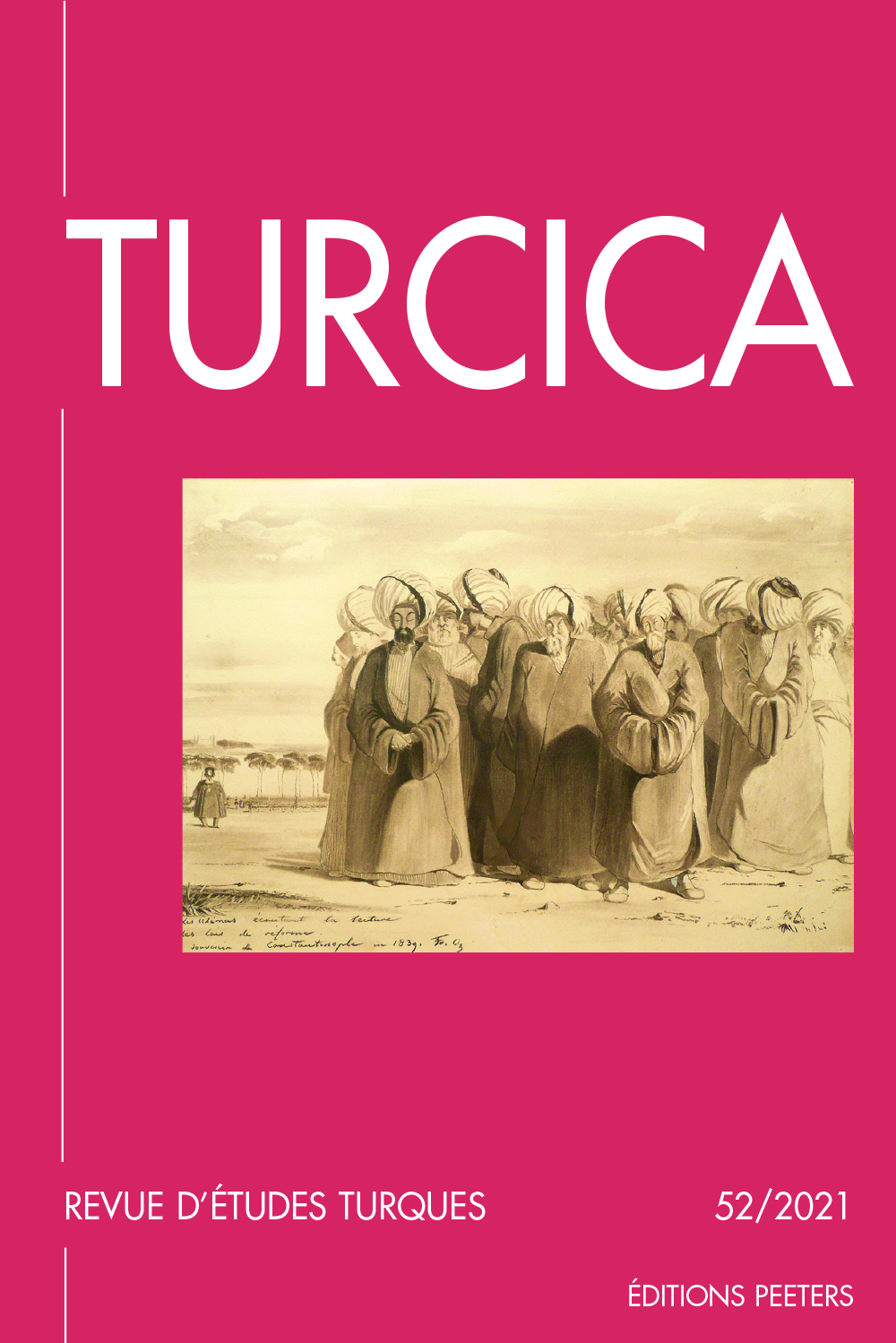 Document Details :

Title: Ottoman Capitulations in Comparative Perspective (Sixteenth and Seventeenth Centuries)
Author(s): STEFINI, Tommaso
Journal: Turcica
Volume: 53 Date: 2022
Pages: 205-231
DOI: 10.2143/TURC.53.0.3291337

Abstract :
The study of the Ottoman Capitulations has long privileged a Eurocentric perspective on commercial and legal privileges for European merchants, a legalist approach based on classical Islamic jurisprudence, and an focus on historical precedents in Muslim medieval states in the eastern Mediterranean. All these approaches have emphasized the 'Islamicness' and the historical exceptionality of these diplomatic and commercial agreements in the early modern period. This article aims to put the Capitulations in the historical context of the sixteenth- and seventeenth-century Mediterranean that witnessed intensive commercial development and diplomatic exchanges between Western Europe and the Ottoman Empire. It argues that, in order to cope with these challenges and opportunities, the governments of the Ottoman Empire and the Italian polities of the Republic of Venice and the Grand Duchy of Tuscany devised comparable arrangements to promote and regulate the presence of foreign merchants within their territories. Drawing on shared medieval practices of safe-conducts, Ottoman, Venetian, and Tuscan authorities bestowed on communities of international merchants charters of economic and legal privileges that restricted their residential and movement freedom while granting them fiscal exemptions, self-administration in legal and administrative matters, and a privileged legal procedure in state courts.


---

L'étude des capitulations ottomanes a longtemps privilégié une perspective euro-centrique centrée sur les privilèges commerciaux et juridiques des marchands européens, une approche juridique fondée sur la jurisprudence islamique classique et une focalisation sur les précédents historiques dans les États musulmans médiévaux en Méditerranée orientale. Toutes ces approches ont mis l'accent sur le caractère «islamique» et historiquement exceptionnel de ces accords diplomatiques et commerciaux à l'époque moderne. Le présent article tente de replacer les capitulations dans le contexte historique de la Méditerranée des XVIe-XVIIe siècles, qui connut un intense développement des échanges commerciaux et diplomatiques entre l'Europe occidentale et l'Empire ottoman. Il s'efforce de montrer que, afin de répondre aux défis et saisir les occasions, les gouvernements de l'Empire ottoman, de la République de Venise et du Grand-Duché de Toscane imaginèrent des arrangements comparables pour promouvoir et organiser la présence sur leurs territoires de marchands étrangers. S'appuyant sur des pratiques médiévales partagées de sauf-conduit, les autorités ottomanes, vénitiennes et toscanes accordèrent aux communautés de marchands internationaux des chartes de privilèges économiques et juridiques qui restreignaient leur liberté de résidence et de mouvement, mais qui leur concédaient des exemptions fiscales, la possibilité de s'administrer elles-mêmes pour les questions judiciaires et administratives et enfin le droit à des procédures judiciaires privilégiées devant les tribunaux de l'État.


Download article