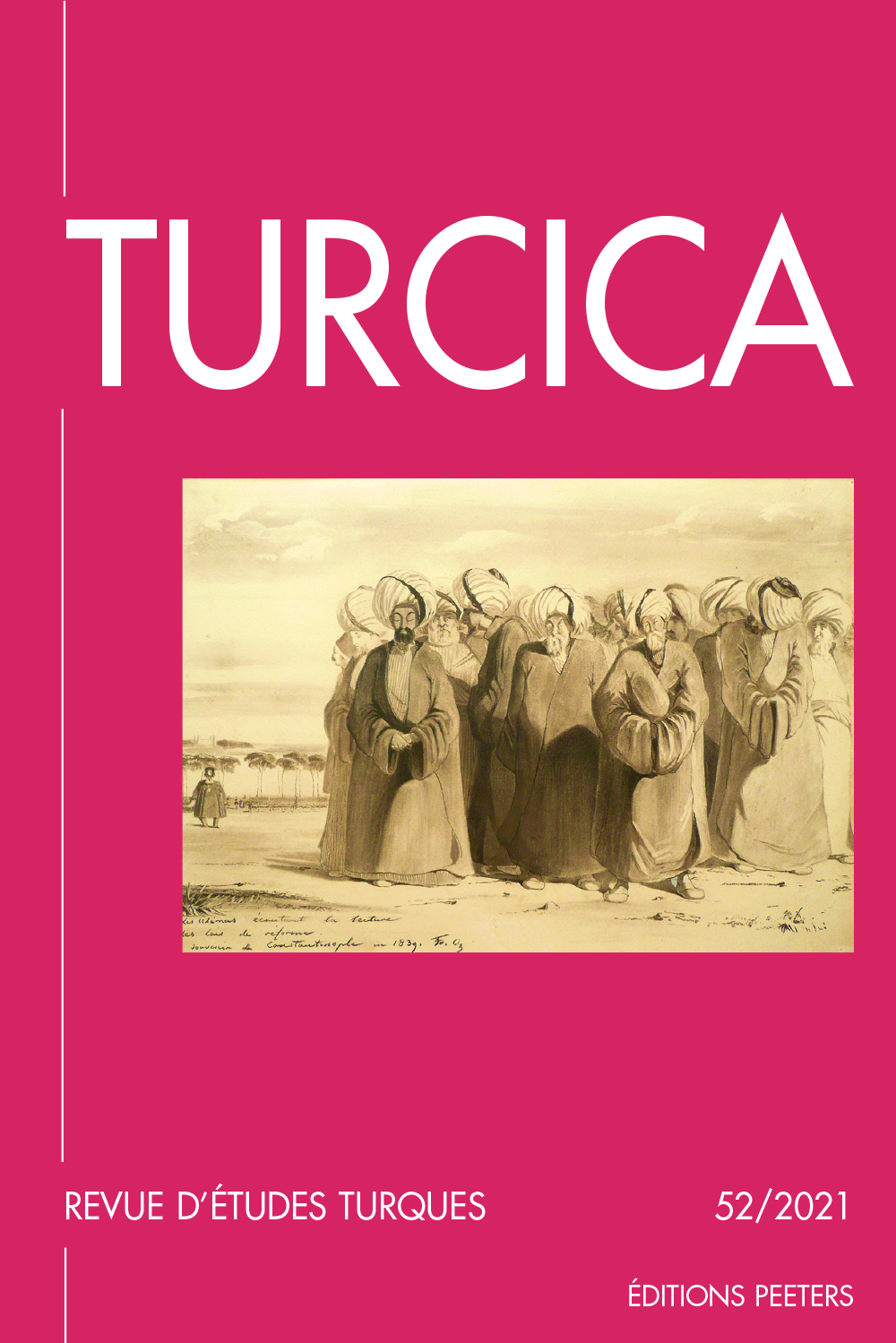 Document Details :

Title: Les capitulations accordées à la nation française en 1569
Subtitle: Essai de contextualisation et édition critique
Author(s): IŞIKSEL, Güneş
Journal: Turcica
Volume: 53 Date: 2022
Pages: 137-173
DOI: 10.2143/TURC.53.0.3291335

Abstract :
Considéré comme un traité sans importance, voire le doublon insipide du traité signé entre François Ier et Süleymân Ier – alors qu'il est pratiquement avéré que les capitulations de 1536 n'ont existé qu'à l'état de projet –, l''ahdnâme de 1569 n'a jamais fait l'objet d'une édition critique et d'une étude approfondie. Il offre cependant des pistes nouvelles non seulement pour comprendre une étape importante dans l'évolution des relations entre les deux entités politiques au XVIe siècle, mais encore pour l'évaluation du développement historique des documents qu'on appelle génériquement les capitulations, étant donné que le texte de 1569 constitue le modèle des capitulations ultérieures accordées aux Français comme aux Britanniques et Néerlandais, parmi d'autres. Dans cet article, nous ferons d'abord le point sur les accords antérieurs, ratifiés ou non, entre les deux cours afin de saisir au mieux les particularités de l'acte de 1569.


---

Often viewed as a secondary treaty, or at least as a pale copy of the agreement between Francis I and Süleymân I, the 'ahdnâme of 1569 has never become the object of a critical edition. This omission is especially surprising as it is quite certain that the text known as the capitulations of 1535/1536 must have been a mere draft, which Sultan Süleymân never ratified. By contrast, a study of the capitulations of 1569 offers new perspectives on an important stage in Franco-Ottoman relations. Moreover, the study undertaken here sheds new light on the historical development of the documents generically called 'capitulations'. In fact, the text of 1569 is the prototype of most of the later capitulations granted to France, as well as to England and the Dutch Republic among others. In this article, we first revisit the previous agreements, ratified or not, between the two powers, and then assess the peculiarities of the document under study.


Download article