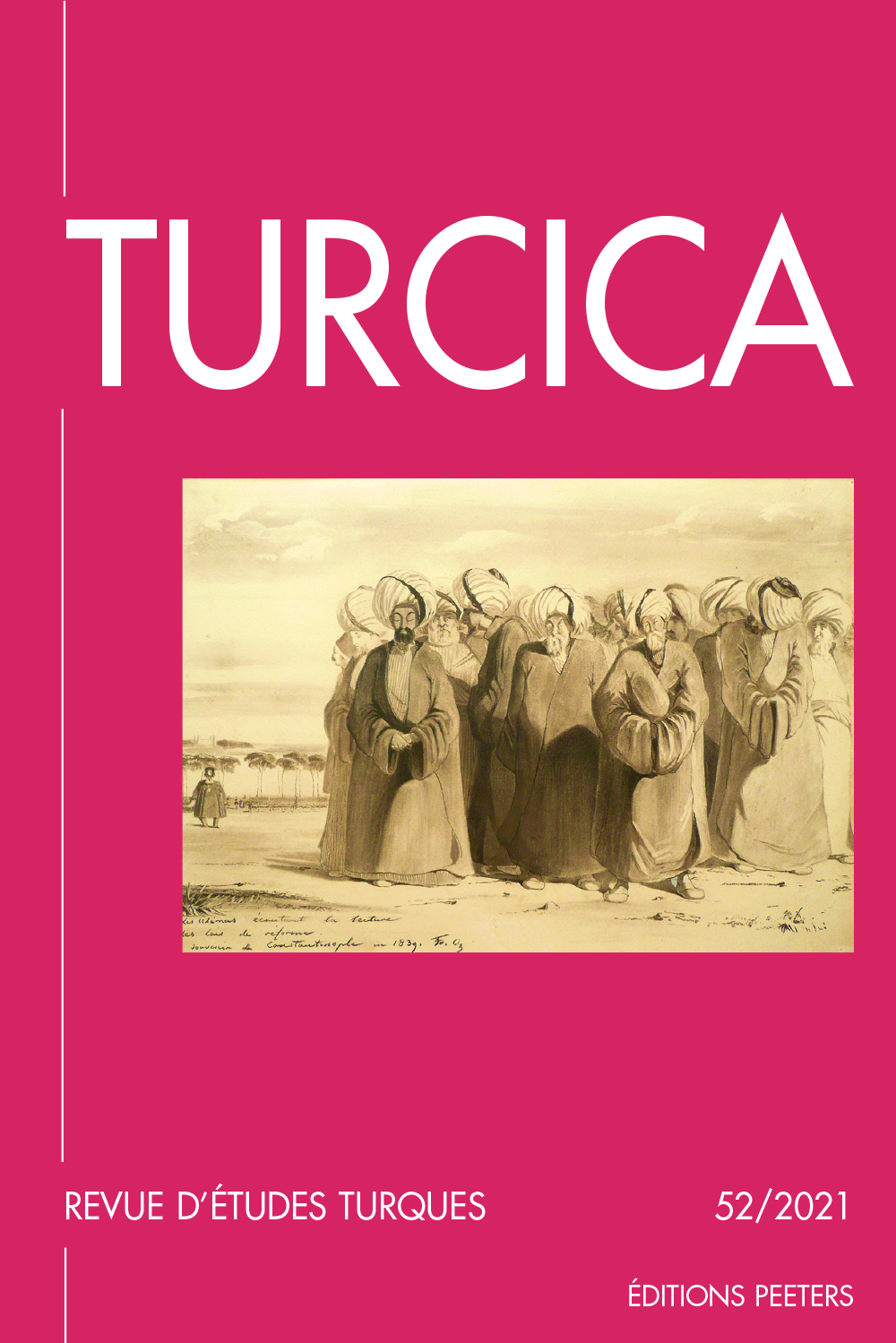 Document Details :

Title: Armenian Elites, Architectural Transference, and Restoration of Order in the Civil Architecture of Post-Massacre Bitlis and Erzurum
Author(s): WHARTON-DURGARYAN, Alyson
Journal: Turcica
Volume: 53 Date: 2022
Pages: 45-101
DOI: 10.2143/TURC.53.0.3291332

Abstract :
This article looks to civil architecture in Bitlis and Erzurum – namely to the Bitlis municipality and government house built in 1897-98 and to the Erzurum government house and municipality constructed in 1889, the subsequent government house of 1904, and the final (and present) government house of 1920. Charting the relationship of these new buildings with the architecture of the Armenian communities and the changing fortunes of these communities following the rise of the revolutionary parties, the Hamidian Massacres (1894-96) and the increased 'securitization' of the urban environment in the Eastern provinces, the article argues for a more widespread appreciation of the impact of local social dynamics on the development of the architecture of the state. Architectural borrowing between Armenian communal buildings and civic architecture in Bitlis and Erzurum shows how Armenians were at the vanguard of developing new forms of civic representation in the Ottoman East, – often at unexpected times and in hostile environments. These buildings communicate that, at crucial times in the histories of these two cities, the loyalty of Armenian elites was harnessed by the state, but also that the 'rival symbols' that they developed in their communal buildings were appropriated in case of their becoming too salient or powerful.


---

Cet article est consacré à l'architecture civile à Bitlis et Erzurum, et plus précisément à la mairie et à la préfecture construites à Bitlis en 1897-98 et, à Ezurum, à la mairie et à la préfecture de 1889, à la nouvelle préfecture de 1904 et enfin à la préfecture définitive, bâtie en 1920. À partir de l'analyse de la relation entre ces nouveaux bâtiments et l'architecture et les fortunes changeantes des communautés arméniennes locales, dans le contexte de la montée des partis révolutionnaires, des massacres hamidiens de 1894-96 et de la sécurisation croissante de l'environnement urbain dans les provinces orientales, l'autrice engage à prendre plus largement en considération l'impact des dynamiques sociales locales sur le développement de l'architecture étatique. Les emprunts architecturaux entre les monuments communautaires arméniens et l'architecture civile à Bitlis et Erzurum montrent comment les Arméniens se trouvaient à l'avantgarde du développement de nouvelles formes de représentation civique dans les provinces orientales de l'Empire ottoman, souvent dans des moments inattendus et dans un contexte hostile. Ces bâtiments montrent que, à des moments cruciaux de l'histoire de ces deux villes, la loyauté des élites arméniennes fut utilisée par l'État, mais aussi que les «symboles rivaux» qu'ils développèrent sur leurs bâtiments communautaires furent récupérés s'ils devenaient trop visibles et puissants.


Download article