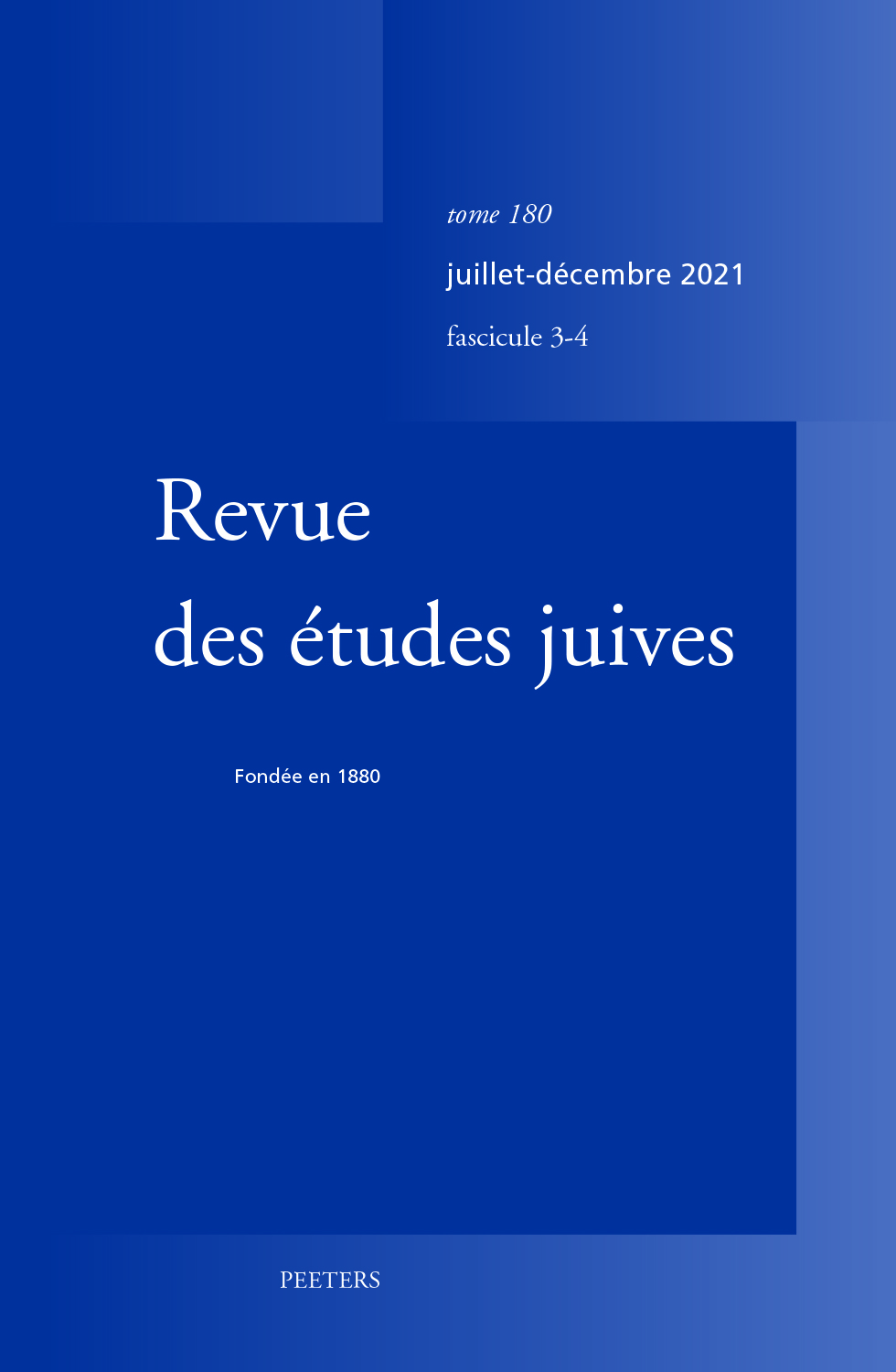 Document Details :

Title: Droit rabbinique transnational à l'ère de l'impérialisme européen
Subtitle: Deux sagas de conflits testamentaires
Author(s): ABENSOUR, Gabriel
Journal: Revue des Études Juives
Volume: 181 Issue: 3-4 Date: juillet-décembre 2022
Pages: 405-428
DOI: 10.2143/REJ.181.3.3291303

Abstract :
Cet article se base sur deux sagas judiciaires témoignant de l'impact des mutations socio-légales des juifs du Maroc sur l'autorité rabbinique. S'étendant sur une période allant de 1897 à 1902, elles concernent des litiges sur des affaires d'héritages présentées au tribunal rabbinique de Mogador-Essaouira, ville portuaire du Maroc où l'impérialisme européen était fortement implanté au sein de la communauté juive. Bien que purement locales, ces deux affaires dégénérèrent en polémique transnationale, impliquant des rabbins du reste du Maroc, mais aussi des émissaires rabbiniques de Palestine (šadarim) et des rabbins de Gibraltar, de Jérusalem, de Tibériade et d'ailleurs. Cet article analyse les stratégies juridiques et discursives mises en place par l'ensemble des acteurs, parties et rabbins, comme intrinsèquement liées à l'impérialisme européen, aux nouveaux rapports de force en découlant et au développement d'un pluralisme juridique endogène parmi les communautés juives d'Afrique du Nord.


---

This article is based on two juridical sagas reflecting the impact of socio-legal changes among Moroccan Jews on rabbinic authority. Spanning a period from 1897 to 1902, they concern disputes over inheritance cases presented to the rabbinical court of Mogador-Essaouira, a Moroccan port city where European imperialism was strongly entrenched in the Jewish community. Although purely local, both cases turned into transnational polemics, involving rabbis from the rest of Morocco, but also rabbinic emissaries from Palestine (šadarim) and rabbis from Gibraltar, Jerusalem, Tiberias and elsewhere. This article analyzes the legal and discursive strategies used by all actors, parties and rabbis, as intrinsically linked to European imperialism, to the new balance of power arising from it, and to the development of an endogenous legal pluralism among the Jewish communities of North Africa.


Download article