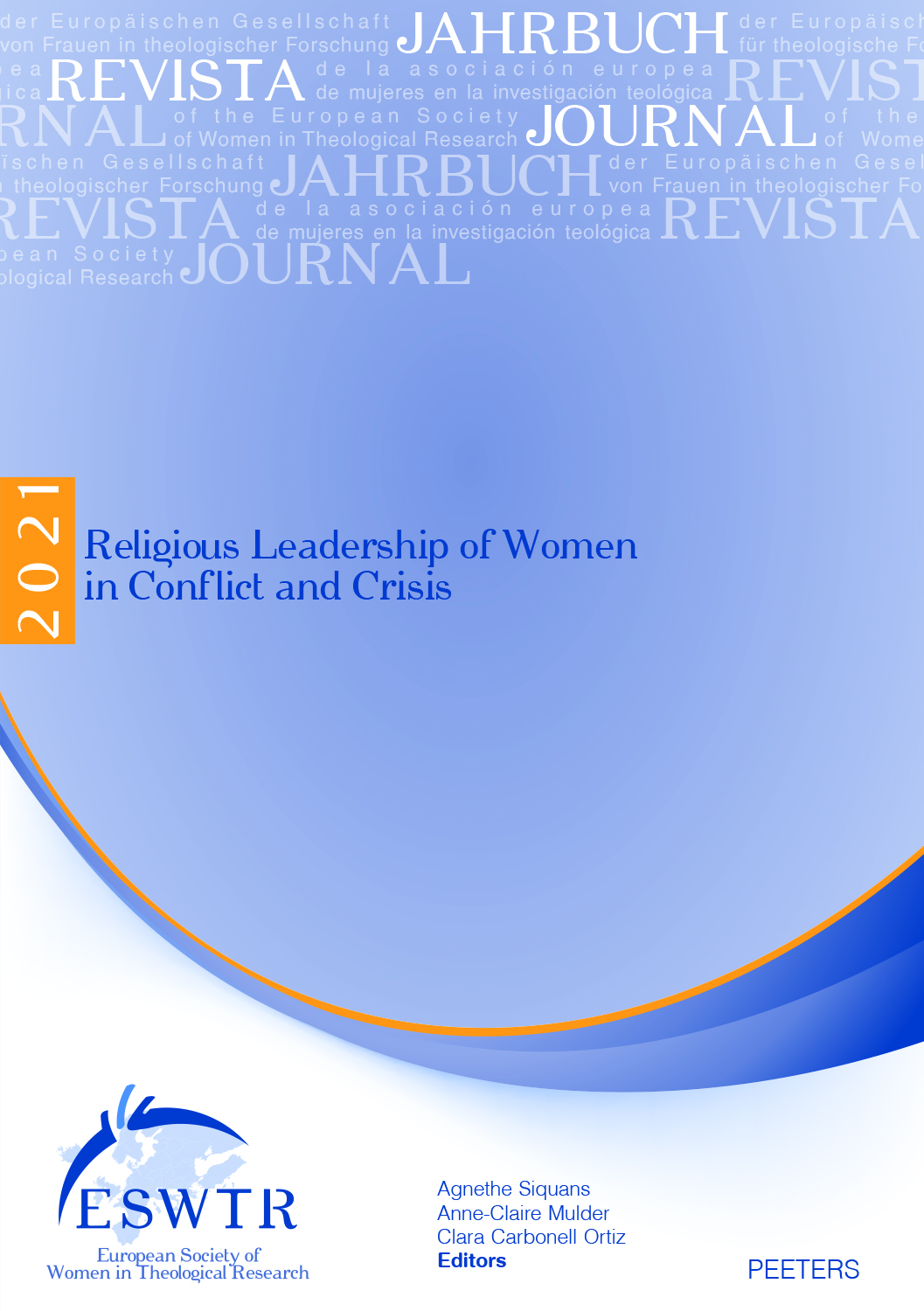 Document Details :

Title: African Female Theologians Telling Stories
Subtitle: 'Connected but Disconnected'
Author(s):
Journal: Journal of the European Society of Women in Theological Research
Volume: 30 Date: 2022
Pages: 123-159
DOI: 10.2143/ESWTR.30.0.3290964

Abstract :
The most well-known voices on the Dutch theological landscape are generally those of Dutch citizens with a European background. As African women theologians, we have had to navigate the space of 'insider-outsiders' as we engage the Dutch and Flemish theological and academic landscapes. African Female Theologians in Europe (AFTE) was formed to help support the visibility of theologians who experience being 'outsider-insiders'. It is a space designed to specifically recognise and support the contribution of women theologians in the Netherlands and Belgium. In June 2021, AFTE organised its first symposium in order to explore the theme 'Connected but Disconnected'. The symposium sought to critically explore how African Female Theologians (as insiders-outsiders), in discussion with some Dutch sisters, negotiate the (dis)connections we encounter as we participate in Dutch/Flemish theological discourse. This special collection of essays presents some of the discussions that took place at this first symposium.


---

Die bekanntesten Stimmen der niederländischen theologischen Welt sind im Allgemeinen die Niederländischen mit ihrem europäischen Hintergrund. Als afrikanische Theologinnen mussten wir uns durch den Raum der 'Insider-Outsider' bewegen, während wir uns auf die niederländisch/flämische theologische und akademische Welt einließen. Die Vereinigung African Female Theologians in Europe (AFTE) wurde gegründet, um die Sichtbarkeit von Theologinnen zu unterstützen, die das 'Insider-Outsider' erleben. Dies ist ein Raum, der speziell dazu gedacht ist, den Beitrag von Theologinnen in den Niederlanden und Belgien zu würdigen und zu unterstützen. Im Juni 2021 organisierte die AFTE ihr erstes Symposium zum Thema 'Connected but Disconnected'. Das Symposium wollte kritisch untersuchen, wie afrikanische Theologinnen (als Insider-Outsiders) im Gespräch mit einigen niederländischen Schwestern die (Dis-)Verbindungen aushandeln, denen wir bei der Teilnahme am niederländisch/flämischen theologischen Diskurs begegnen. Diese spezielle Aufsatzsammlung stellt einige der Diskussionen vor, die auf diesem ersten Symposium stattfanden.


---

Generalmente, las voces mejor conocidas en el panorama teológico holandés son las de los holandeses que tienen un trasfondo europeo. Como mujeres teólogas africanas que habitan el contexto teológico y académico holandés/flamenco, nos vemos obligadas a navegar el espacio existente entre el estar dentro y el estar fuera. Teólogas Africanas en Europa (AFTE, por sus siglas en inglés) se formó para dar apoyo y visibilidad a las teólogas que experimentan esta tensión. Se trata de un espacio específicamente pensado para reconocer y fomentar las contribuciones de teólogas africanas en los Países Bajos y Bélgica. En junio de 2021, AFTE celebró su primer simposio con el objetivo de explorar el tema 'Conectadas. Desconectadas'. El simposio pretendía explorar críticamente, y en discusión con algunas teólogas hermanas holandesas, cómo las teólogas africanas, en tanto experimentamos el estar dentro y fuera simultáneamente, negociamos las (des)conexiones que encontramos al participar en el debate teológico holandés/flamenco. Esta especial colección de textos presenta algunas de las discusiones que tuvieron lugar en este primer simposio.


Download article