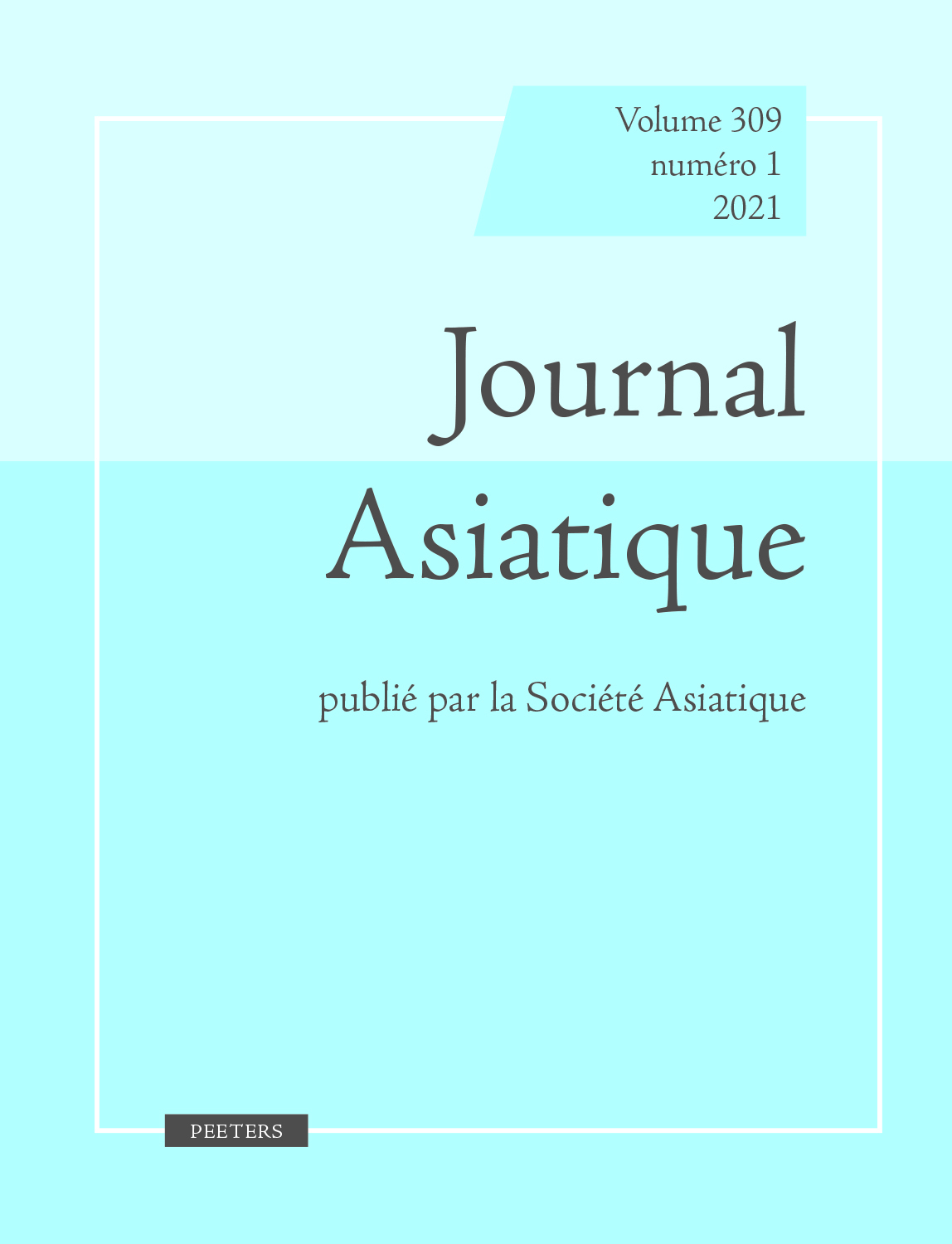 Document Details :

Title: Les annotations manuscrites d'un calendrier mandchou conservé à la Société Asiatique
Author(s): CROWTHER, Alice
Journal: Journal Asiatique
Volume: 310 Issue: 1 Date: 2022
Pages: 135-139
DOI: 10.2143/JA.310.1.3290955

Abstract :
La bibliothèque de la Société Asiatique conserve, parmi ses documents les plus précieux, un calendrier manchou daté de 1782. Ce calendrier mandchou (F° 315) porte sur l'année Qianlong 48 (1783). Des annotations manuscrites qui y ont été ajoutées en mandchou forment une sorte de journal des événements qui ont marqué l'année de leur auteur. La plus étonnante de ces annotations est celle qui indique la date du début de «notre année 1784», non pas selon le calendrier grégorien mais selon le calendrier julien. En combinaison avec d'autres informations fournies par les annotations, cela suggère d'une part que l'auteur des annotations appartenait à la «compagnie russe» des Huit bannières, qui était composée des descendants des soldats russes capturés sur la frontière à la fin du 17e siècle et, d'autre part, qu'à la fin du 18e siècle les soldats de cette compagnie gardaient toujours une connaissance du calendrier de l'Église orthodoxe.


---

The library of the Société Asiatique holds a Manchu calendar (F° 315) for the year Qianlong 48 (1783). Manuscript annotations have been added to it in Manchu, forming a sort of diary of the notable events of the author's year. The most surprising of these annotations is the recording of the date of the beginning of 'our year 1784' according to the Julian calendar. Together with other clues furnished by the annotations, this suggests that the author of the annotations belonged to the 'Russian Company' of the Eight Banners, which was composed of the descendants of soldiers captured on the frontier at the end of the 17th century and moreover that, at the end of the 18th century, the soldiers of this company still had knowledge of the calendar in use by the Russian Orthodox Church.


Download article