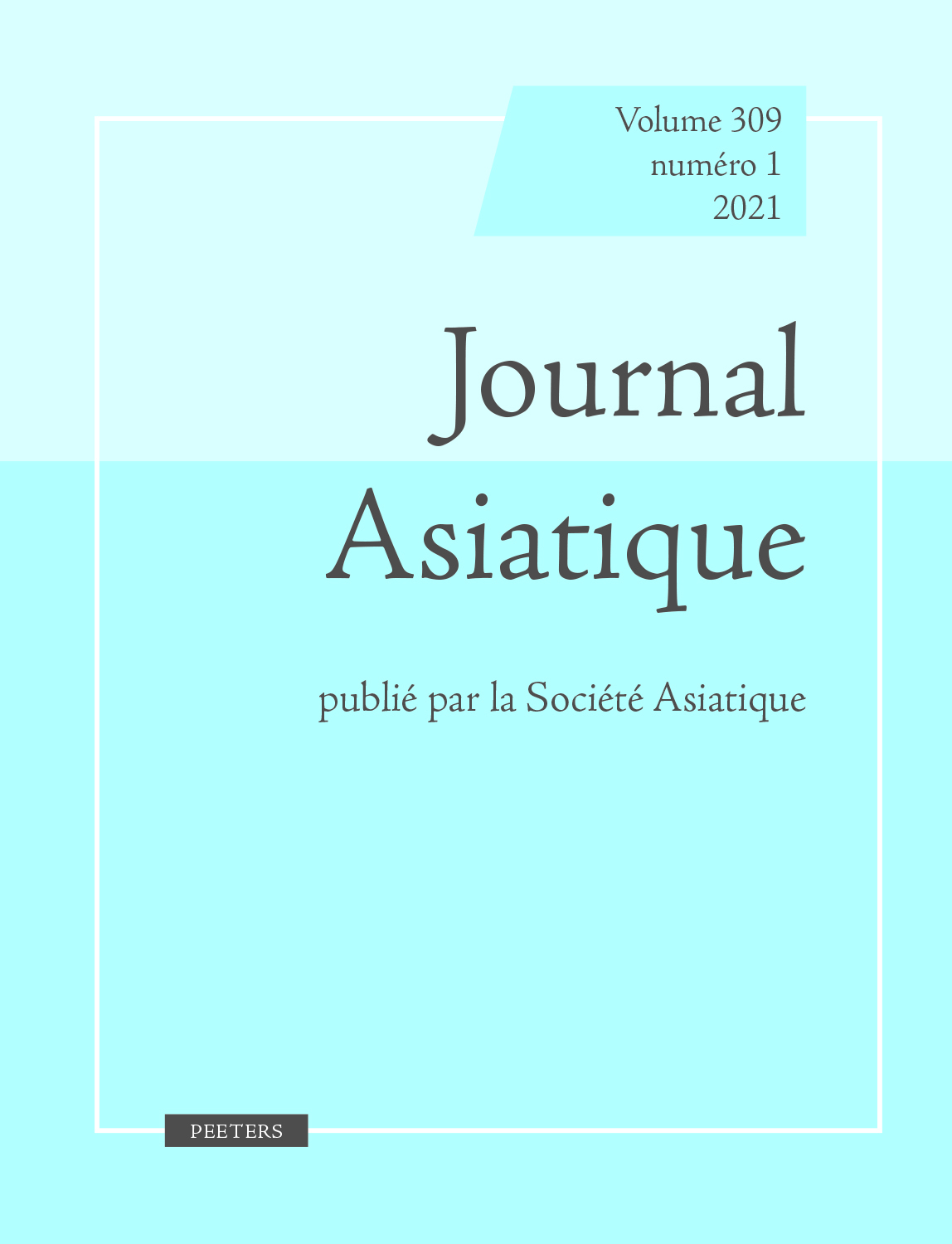 Document Details :

Title: Histoire plurielle des Mille et une nuits
Author(s): CHRAÏBI, Aboubakr
Journal: Journal Asiatique
Volume: 310 Issue: 1 Date: 2022
Pages: 27-53
DOI: 10.2143/JA.310.1.3290949

Abstract :
C'est moins par les textes arabes que les Nuits sont reconnues que par les traductions, et surtout celle de Galland, son sous-titre «Contes arabes» et ses ajouts de vrais contes populaires. À travers ce prisme, les Nuits sont devenues naturellement un recueil de «contes». Les textes arabes en revanche se présentent comme une Histoire exemplaire du monde revisitée par l'islam. Celui-ci joue en effet encore un rôle important dans l'histoire textuelle des Nuits, notamment dans le cadre d'une complémentarité entre le prologue des manuscrits de la branche syrienne (id. G), où Šahrazād apprend la médecine, et l'épilogue des manuscrits de la famille Kayseri, où Šahrazād prodigue des soins au roi par le rappel de sa propre histoire (récit miroir de l'«ancienne vie») sur la base de traditions indiennes. Ces versions fournissent à Šahrazād un rôle davantage marqué par son féminisme. Au roi dans le prologue de G qui cite un verset coranique pour dénigrer les femmes, Šahrazād réplique dans l'épilogue de Kayseri par un autre verset qui rachète les femmes, inscrivant le débat sur le rôle des femmes au coeur de l'islam. Les textes les plus connus des Nuits (famille ZER) ont fait d'autres choix et sont plus conservateurs. En somme, une pluralité de visions qui ne peut être comprise qu'à travers une histoire plurielle des Nuits.


---

It is less through the Arabic texts that the Nights are recognized than through the translations, especially that of Galland, its subtitle 'Arabian Tales' and its additions of real folk tales. Through this prism, the Nights naturally became a collection of 'tales'. The Arabic texts, on the other hand, are presented as an exemplary history of the world revisited by Islam. Indeed, Islam still plays an important role in the textual history of the Nights, especially in the context of a complementarity between the prologue of the Syrian branch manuscripts (id. G), where Šahrazād learns medicine, and the epilogue of the Kayseri family manuscripts, where Šahrazād heals the king through the recollection of his own history (mirror narrative of the 'old life') based on Indian traditions. These versions provide Šahrazād with a role more marked by her feminism. To the king in the prologue of G who quotes a Qur'anic verse to denigrate women, Šahrazād counters in the epilogue of Kayseri with another verse that redeems women, placing the debate over the role of women at the heart of Islam. The best-known Nights texts (ZER family) have made other choices and are more conservative. In sum, a plurality of visions that can only be understood through a plural history of the Nights.


Download article