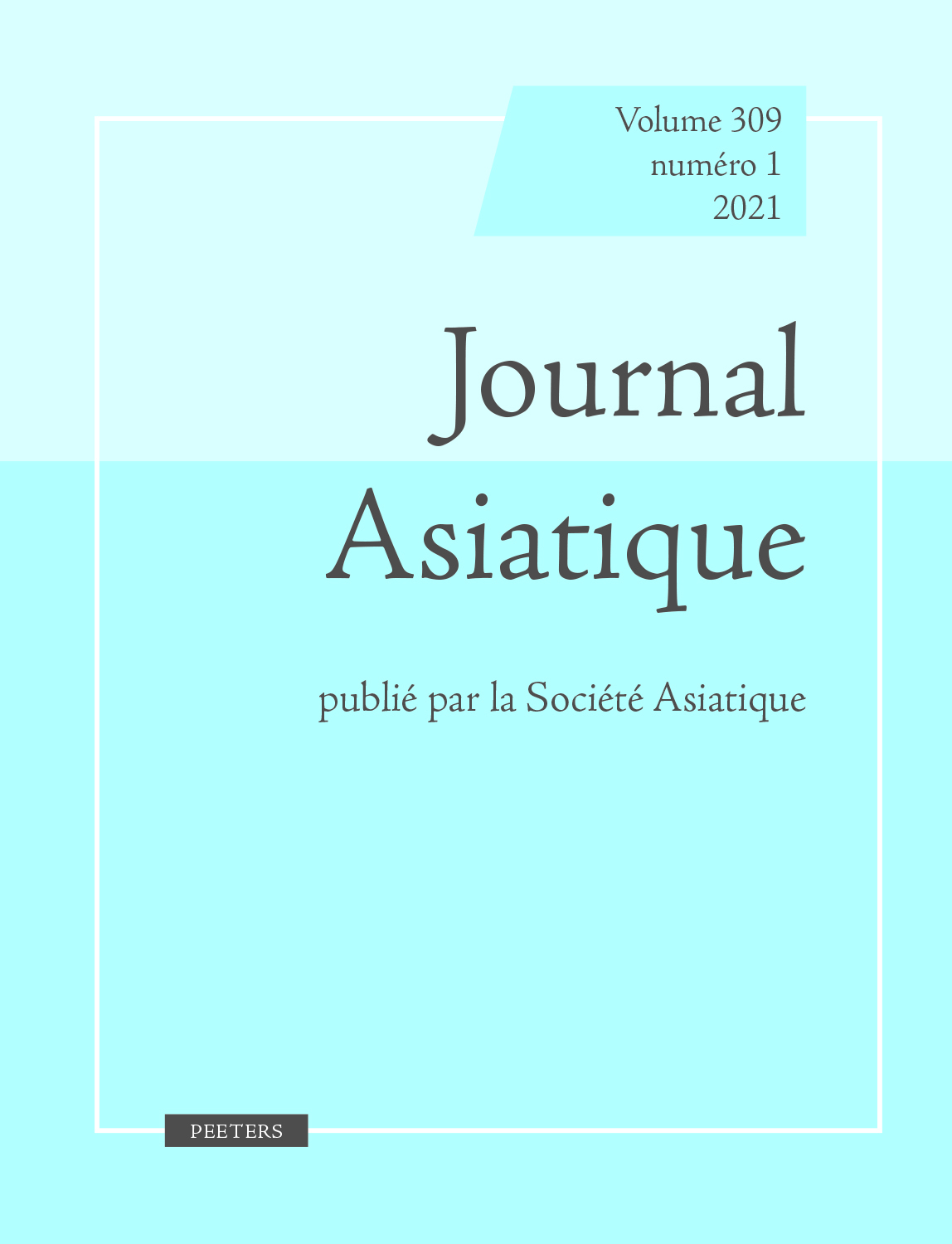 Document Details :

Title: Fragments caucasiens de démonologie clinique
Author(s): MAHÉ, Jean-Pierre
Journal: Journal Asiatique
Volume: 310 Issue: 1 Date: 2022
Pages: 1-7
DOI: 10.2143/JA.310.1.3290946

Abstract :
Envoyé, de 1925 à 1930, par la Fédération soviétique de Transcaucasie, pour diffuser, parmi les tribus montagnardes géorgiennes, les bienfaits de la médecine moderne, le Docteur Todoradze comprit vite qu'il ne convaincrait jamais ses interlocuteurs, car ils avaient beaucoup mieux à lui proposer: le chamanisme caucasien. Quittant la seringue et le stéthoscope pour le carnet de notes de l'ethnologue, il transcrivit toutes les pratiques encore vivantes au début du XXe siècle. Notre regretté collègue Georges Charachidzé les a remarquablement analysées en 1968. Les Arméniens, dont les attaches caucasiennes sont plus récentes, ne connaissent aucune forme de chamanisme. S'étant constitué une ample littérature médicale fondée sur les théories grecques puis syro-arabes, ils n'ont conservé, dans les couches profondes des croyances et superstitions populaires, que des fragments de médecine mythologiques. Écrit en lettres invisibles sur le front de chaque individu, l'arrêt du destin précise, à la minute près, la durée de la vie. On peut le déchiffrer grâce à des pratiques divinatoires. Quoique, dans l'Arménie païenne, ni les dieux ni les hommes ne puissent infléchir cet oracle, le christianisme a propagé l'idée que le Dieu tout-puissant rallonge ou abrège à son gré la vie des bons et des méchants. On peut lutter contre les démons des fièvres et des épidémies grâce à diverses prières occultes, consignées dans de grands rouleaux magiques, largement illustrés. On y rencontre le «démon des fausses-couches» ou «l'ange de la mort». On apprend à «engrillager» le mal derrière des «prières croisées». On y lit la légende de Cyprien le Mage, un des ancêtres littéraires du Docteur Faust.


---

Sent, from 1925 to 1930, by the Soviet Federation of Transcaucasia, to spread, among the Georgian mountain tribes, the benefits of modern medicine, Doctor Todoradze quickly understood that he would never convince his interlocutors, because they had much better things to offer him: Caucasian shamanism. Leaving the syringe and the stethoscope for the ethnologist's notebook, he transcribed all the practices still alive at the beginning of the 20th century. Our late colleague, Georges Charachidzé, analyzed them remarkably in 1968. The Armenians, whose Caucasian ties are more recent, do not know any form of shamanism. Having built up an extensive medical literature based on Greek and then Syro-Arabic theories, they have preserved, in the deep layers of popular beliefs and superstitions, only fragments of mythological medicine. Written in invisible letters on the forehead of each individual, the decree of fate specifies, to the minute, the duration of life. It can be deciphered through divinatory practices. Although in pagan Armenia neither gods nor men could change this oracle, Christianity propagated the idea that the Almighty God lengthens or shortens the lives of the good and the bad at will. The demons of fevers and epidemics can be fought with various occult prayers, recorded in large, widely illustrated magic scrolls. One meets the 'demon of miscarriage' or the 'angel of death'. One learns how to 'cage up' evil behind wire netting by means of 'crossed prayers'. One reads the legend of Cyprian the Magus, one of the literary ancestors of Doctor Faustus.


Download article