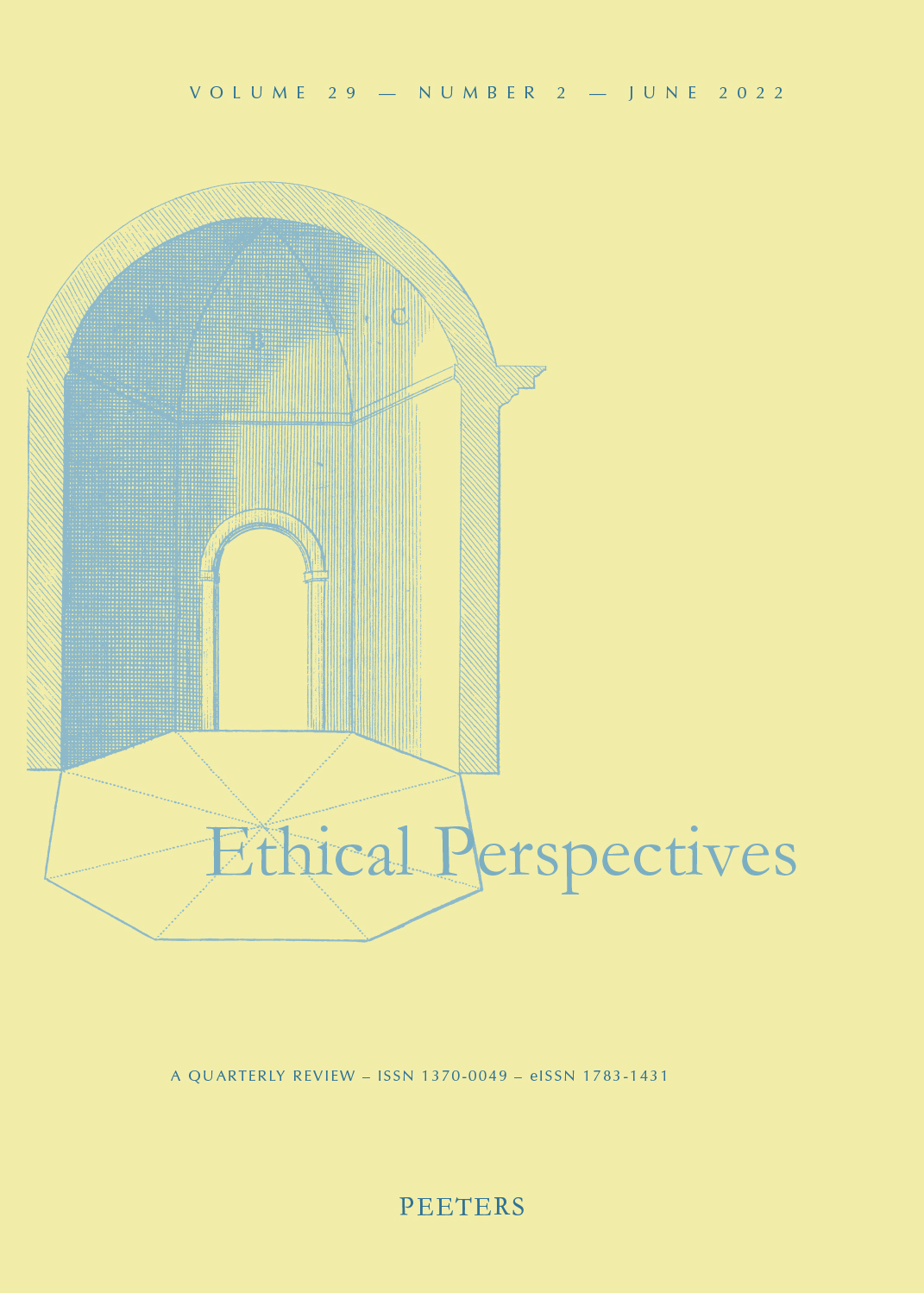 Document Details :

Title: Camera Iuridica
Subtitle: A Plea against Legally Thought Business Ethics
Author(s): JANSEN, Bart , JEURISSEN, Ronald
Journal: Ethical Perspectives
Volume: 29 Issue: 2 Date: 2022
Pages: 197-229
DOI: 10.2143/EP.29.2.3290919

Abstract :
The question concerning the relationship between business ethics and law is important because business ethics and law both provide a framework for the normative assessment of business behaviour. Both define obligations, entitlements, and ideals for businesses and their stakeholders, but do so in different ways. The content, methods, and functions of the two institutions are partly similar and partly different. Sometimes they act in harmony, and at other times they seem to function as opposites. A better understanding of the relationship between business ethics and law can be helpful to business policy makers and stakeholders in making better decisions and developing more effective policies on normative issues in business. This contribution argues that within business ethics there is an increasingly important role for a juridified form of business ethics. Examples include codes of ethics, corporate governance codes, case management, and alternative dispute resolution. This contribution begins with an overview of what we consider to be the standard view of the relationship between business law and business ethics in the existing scholarly literature. First, the different positions that law and ethics can take in relation to each other are discussed, namely reinforcing, complementary and opposing. Then, the perceived differences and similarities in terms of content, procedures and functions of business law and business ethics are discussed. In the final section, we discuss how we view business ethics in a legal sense. Intermediary institutions play an important role in a 'legally thought business ethics'. We critique this legally thought business ethics from a critical legal Foucauldian perspective.


Download article