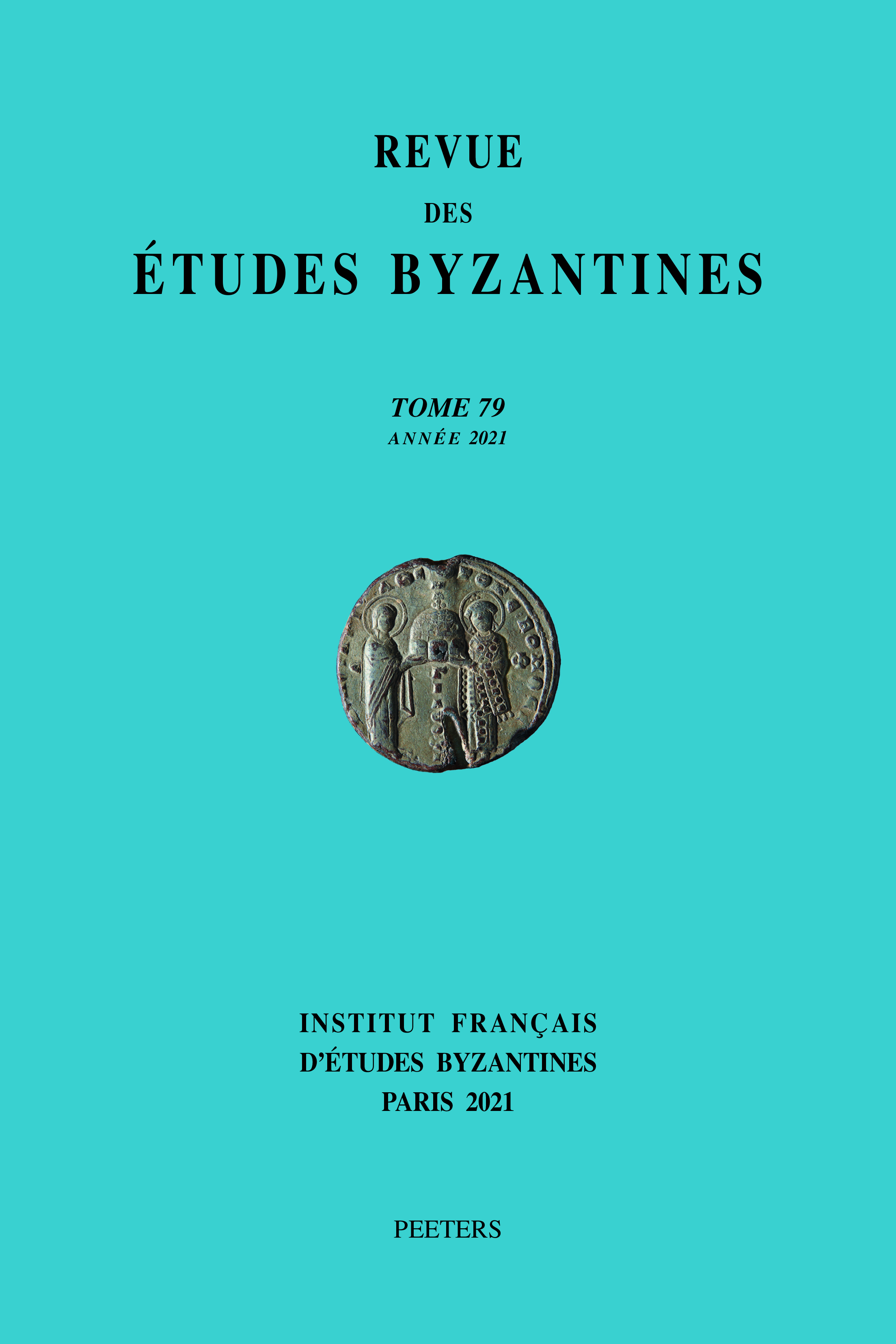 Document Details :

Title: The Office of the Byzantine Kensor/Κένσωρ and its Representatives
Author(s): GKOUTZIOUKOSTAS, Andreas , WASSILOU-SEIBT, Alexandra-Kyriaki
Journal: Revue des Études Byzantines
Volume: 80 Date: 2022
Pages: 113-127
DOI: 10.2143/REB.80.0.3290898

Abstract :
The paper examines the Byzantine institution of kensor and the persons appointed to this position. The office first appears in the Escurial Taktikon (971-973) and is mentioned mostly in 11th-century seals and written sources, from which it cannot be deduced that it was a judicial officer, as has been argued by certain scholars, but only that several kensores had legal training. The seal of the protokensor Nikolaos Chrysoberges and the mention of a 'tagma' of kensores on the seal of Ioannes Pentailas, in combination with the etymology of the term, lead us to the proposition that it had something to do with the keeping, revising and checking of tax lists. Finally, for the first time, a complete list of kensores is presented in alphabetical order, after a systematic review and critical (re)examination of the sigillographic material.


---

L'article examine la fonction byzantine du kensôr et les personnes qui l'ont occupée. Cette charge apparaît d'abord dans le Taktikon de l'Escorial (971-973) et est pour l'essentiel mentionnée dans des sceaux et des sources écrites du 11e siècle; on ne peut en déduire que le kensôr était un officier de justice, comme ont cherché à le montrer certains savants, mais seulement que plusieurs kensôres ont eu une formation juridique. Le sceau du prôtokensôr Nikolaos Chrysobergès et l'attestation d'un tagma des kensôres sur le sceau de Iôannès Pentailas, mis en relation avec l'étymologie du mot, nous conduisent à proposer l'hypothèse que la fonction ait pu avoir un lien avec la tenue, la révision et la vérification des listes fiscales. Enfin, pour la première fois, nous présentons une liste complète, dans l'ordre alphabétique, des personnes qui ont occupé la fonction de kensôr, après révision systématique et réexamen critique du matériau sigillographique.


Download article