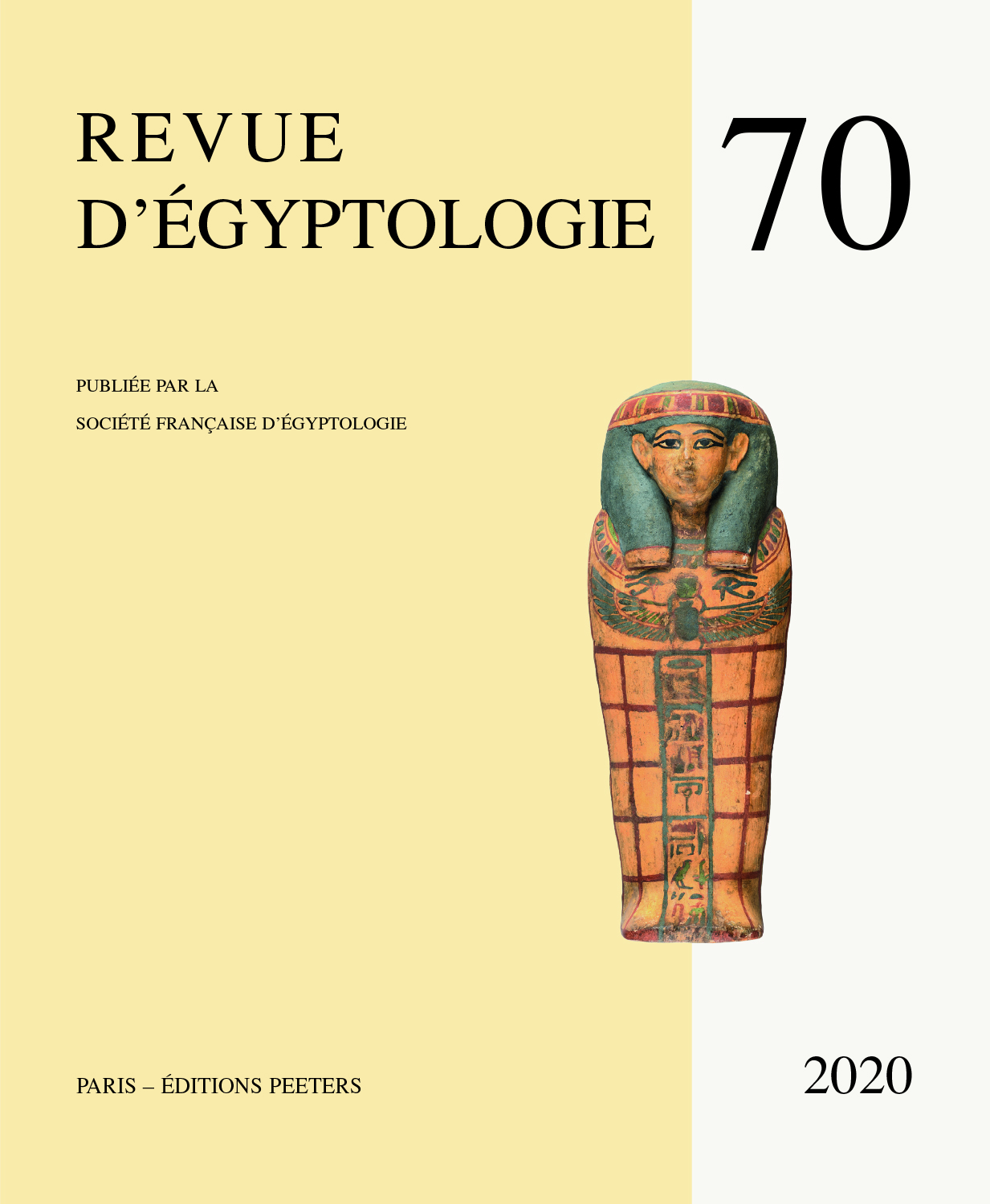 Document Details :

Title: Fake News and Rumors in the Diplomatic Correspondence between Egypt and the Other Great Powers during the XIVth and XIIIth Centuries BCE
Author(s): ABO-ELEAZ, Mohy-Eldin E.
Journal: Revue d'Égyptologie
Volume: 71 Date: 2021
Pages: 1-17
DOI: 10.2143/RE.71.0.3290667

Abstract :
As in the present day, fake news and rumors were among the issues that could threaten peaceful relations between countries during the Ancient Ages. This could have serious consequences for international relations. This paper aims to provide an analysis of the diplomatic activity in the ancient Near East, particularly as practiced between Egypt and the other Great Powers during the XIVth and XIIIth centuries BCE, focusing on examples of fake news, rumors and disinformation in their correspondence. The main source of evidence for this study is the record of Egyptian-Babylonian and Egyptian-Mittanian communications provided by the Amarna Letters. The study considers how the Late Bronze Age kings consciously coped with false information from their allies, and what was the point of including false information in the letters and how did the recipients attempt to counter rumors, gossips, fake news and resolve any misunderstandings that might result from such news, along with their interest in maintaining international peace during this period.


---

Comme de nos jours, fausses nouvelles et rumeurs faisaient partie, dans l'Antiquité, des problèmes susceptibles de menacer les relations pacifiques entre pays. Cela pouvait avoir de graves conséquences dans les relations internationales. Cet article propose une analyse de l'activité diplomatique dans le Proche-Orient ancien, notamment telle qu'elle était pratiquée entre l'Égypte et les autres grandes puissances au cours des XIVe et XIIIe siècles avant notre ère, en se concentrant sur des exemples de fake news, de rumeurs et de désinformation dans leur correspondance. La principale source de preuves sur laquelle s'appuyer est l'enregistrement des communications égypto-babyloniennes et égypto-mittaniennes que fournissent les Lettres d'Amarna. L'étude examine la manière dont les rois de l'âge du bronze tardif ont consciemment fait face aux fausses informations de leurs alliés; elle examine aussi l'intérêt d'inclure de fausses informations dans les lettres et la manière dont les destinataires ont tenté de contrer les rumeurs, les commérages, les fausses nouvelles et de résoudre tout malentendu pouvant résulter de ces nouvelles, enfin leur intérêt à maintenir la paix internationale durant cette période.


Download article