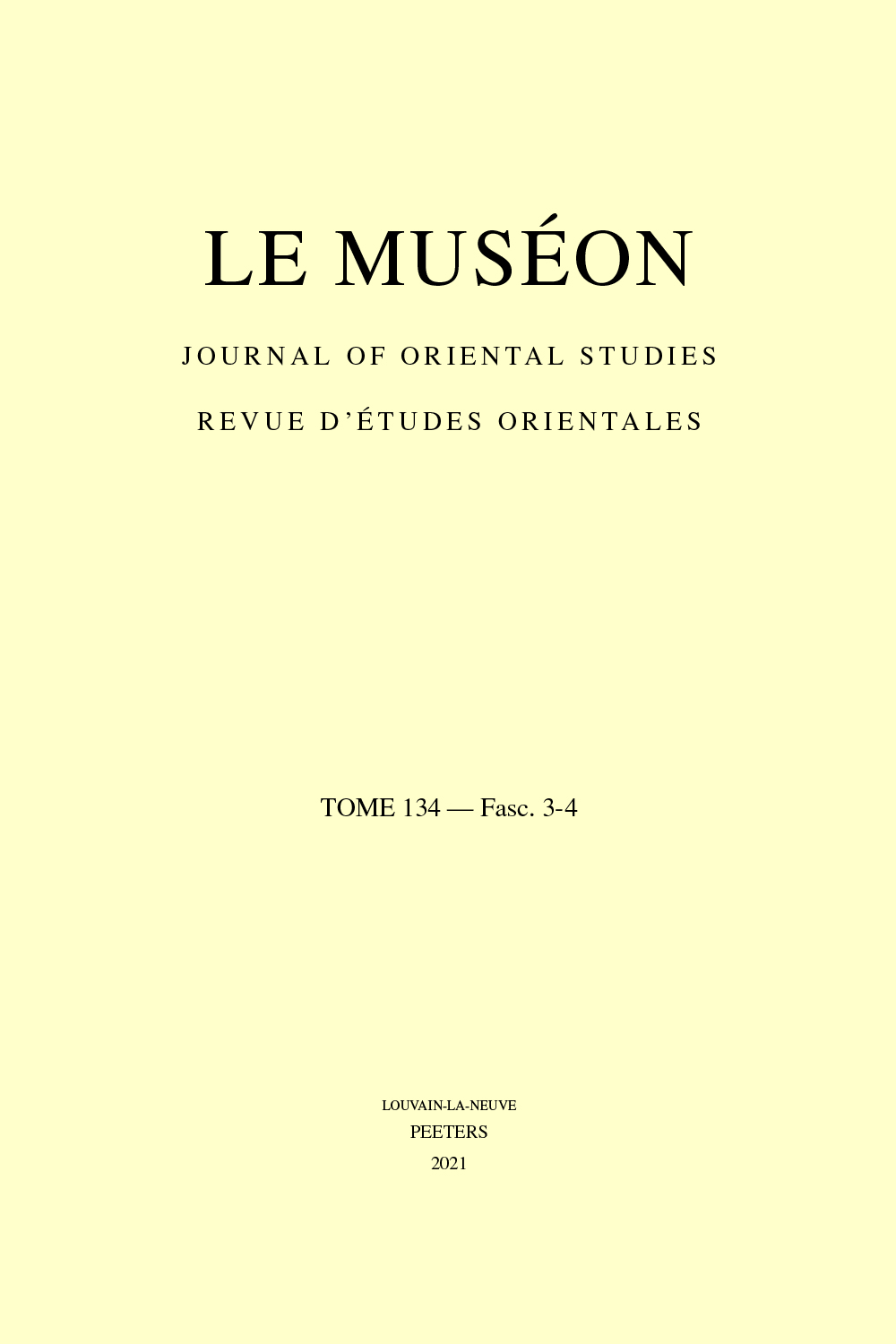 Document Details :

Title: Marvels and Morals
Subtitle: Narrative Structure and Didactic Principles in 'Ağā'ib al-Hind
Author(s): RON-GILBOA, Guy
Journal: Le Muséon
Volume: 135 Issue: 1-2 Date: 2022
Pages: 243-271
DOI: 10.2143/MUS.135.1.3290657

Abstract :
The fourth/tenth century work 'Aǧā'ib al-hind, barrihi wa-baḥrihi wa-ǧazā'irihi ('The Marvels of India, its Land, Sea, and Islands'), ascribed to the sea captain (nāḫudāh) Buzurg ibn Šāhriyār al-Rāmhurmuzī, contains some 136 narratives and descriptions of the marvelous phenomena purportedly found in and around the Indian ocean. Although known to scholars for well over a century, the work's literary aspects have received scant attention in previous scholarship. This article sheds a new light on the work's literary character, by analyzing the narrative structure of its maritime adventure tales. The narrative analysis offered here (informed by C. Bremond's narratological model) shows that all the maritime adventure tales in 'Aǧā'ib al-hind revolve around an encounter between seafarers and strange phenomena or 'marvels'. Two narrative patterns are detected: in one, the seafarers take heed of the phenomenon and act prudently toward it, which leads to their salvation; in the other, the seafarers ignore the phenomenon and act rashly, which leads to their demise. The tales are thus shown to emphasize moral and didactic principles such as patience and perseverance (ṣabr), observation (i'tibār), and moral responsibility (taklīf). A comparison of one of the tales with its parallels in the Sindbād cycle and in al-Tanūḫī's al-Faraǧ ba'd al-Šidda further demonstrates the moral and didactic principles that underlie the narratives of 'Aǧā'ib al-hind.


Download article