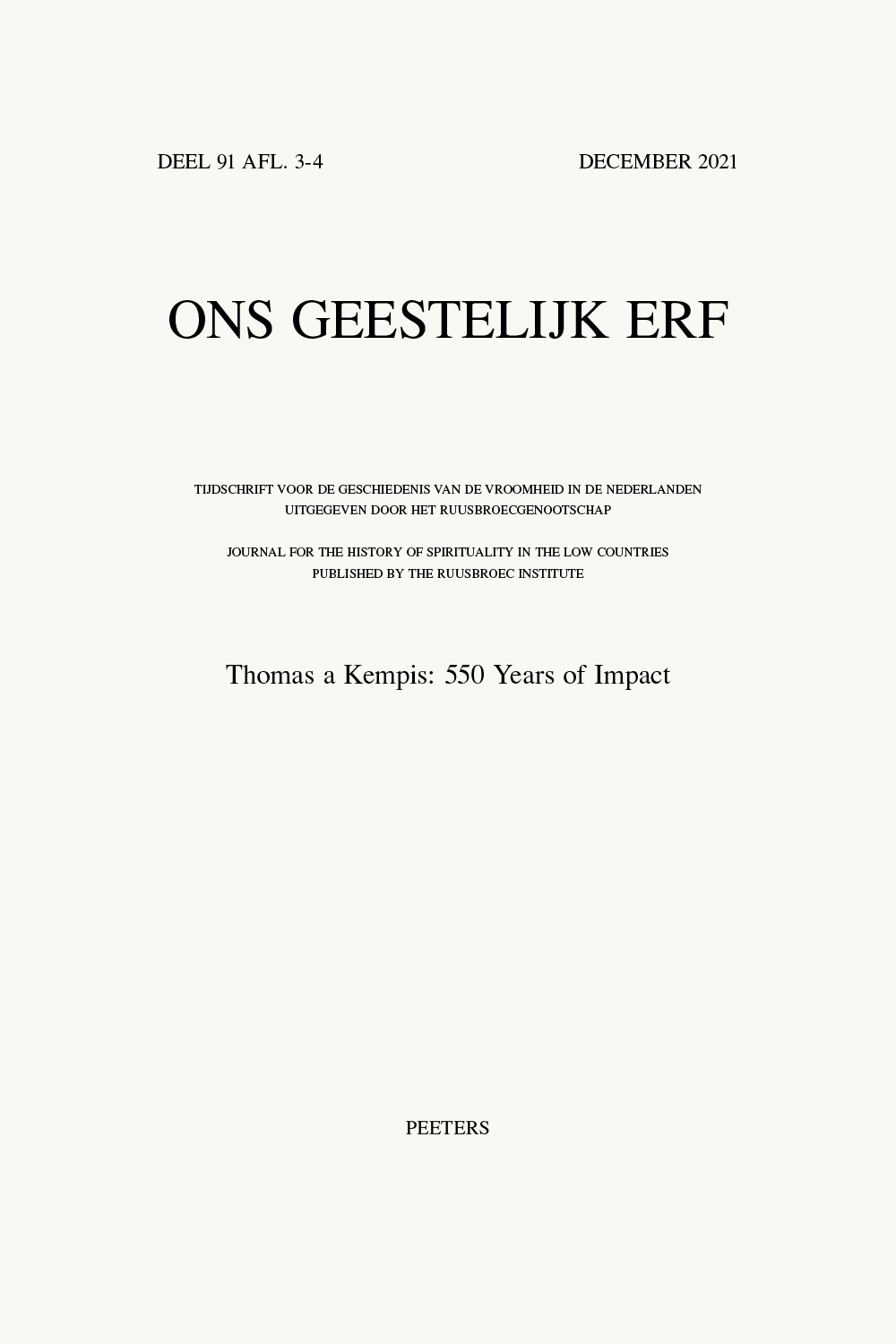 Document Details :

Title: In het spoor van Erasmus
Subtitle: Het Nieuwe Testament in de edities van de Vorstermanbijbel
Author(s): VERMEULEN, Louis
Journal: Ons Geestelijk Erf
Volume: 92 Issue: 1 Date: 2022
Pages: 1-57
DOI: 10.2143/OGE.92.1.3290343

Abstract :
Of all the New Testament editions published in the Low Countries during the first decades of the sixteenth century, Vorsterman's series is probably the most diverse. From 1528 to 1534 a handful of editions were issued with important changes in the choice of source texts, method of translation, use of annotations and the way the texts were presented. In this contribution I want to demonstrate that these changes are not the result of the translators' fickleness, but of their high aspirations. My research shows that they decided to hold on to two enduring standards: the first and most important was the Vulgate, the second – of far less importance – was Erasmus' Novum Testamentum, at least the Latin text version, perhaps also the Greek text version, and certainly the comprehensive Annotationes that the great humanist added to his later editions. In the course of its development, the text continued to rest primarily on authority of the Vulgate, but that did not prevent the lasting influence of Erasmus. In general, we may conclude that on the background of editing these translations a 'project' existed in which the influence of Erasmus and of biblical humanism is unmistakably present.


Download article