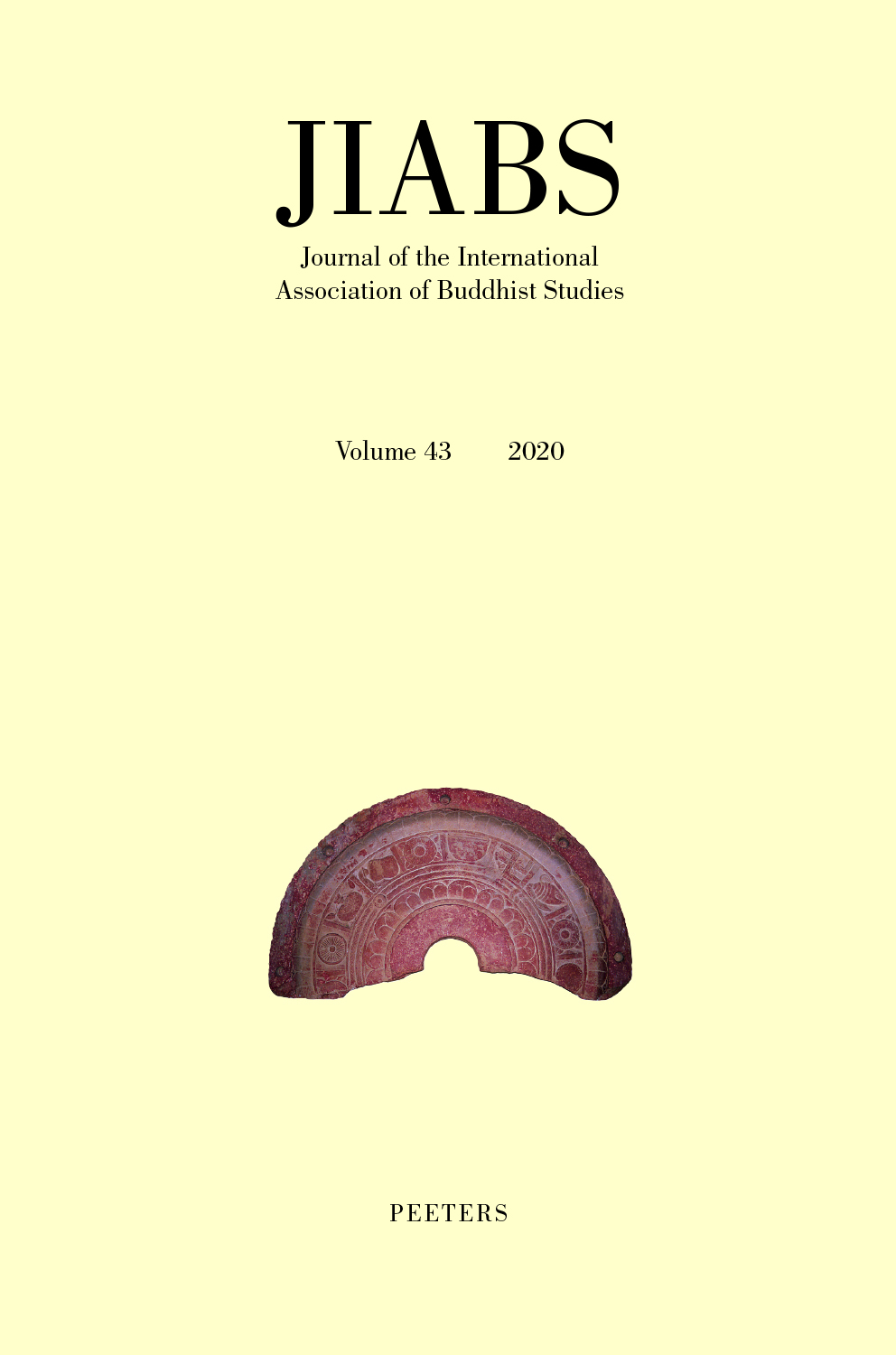 Document Details :

Title: Production of Tantric Buddhist Texts in the Tangut Empire (11th to 13th c.)
Subtitle: Insights from Reading Karakhoto Manuscript ф 249 + ф 327 Jingang haimu xiuxi yi [The Ritual of the Yogic Practice of Vajravārāhī] in Comparison with Other Tantric Ritual Texts
Author(s): MEINERT, Carmen
Journal: Journal of the International Association of Buddhist Studies
Volume: 44 Date: 2021
Pages: 441-484
DOI: 10.2143/JIABS.44.0.3290299

Abstract :
Thanks to imperial patronage in the Tangut Empire (ca. 1038-1227, known in Chinese sources as Xixia 西夏) – situated at the crossroads of Central Asian, Tibetan, and Chinese cultures and languages in Eastern Central Asia – Tantric Buddhist texts were for the first time in history systematically translated from Tibetan into Chinese. This process began in the second half of the 12th century. The presence of Tibetan masters at the Tangut court established a trend that was continued for centuries to come by Mongol, Manchu, as well as Chinese rulers. We do not know yet enough about the actual translation processes from one language to another to safely reconstruct the contexts. Nonetheless, it is worthwhile to enhance our knowledge of the earliest production process of Tantric Buddhist manuscripts in the Tangut Empire. The present article takes a ritual text related to the female deity Vajravārāhī, namely the Karakhoto manuscript ф 249 + ф 327 金剛亥母修習儀 Jingang haimu xiuxi yi [The Ritual of the Yogic Practice of Vajravārāhī] and other similar ritual texts, as a case through which we may study the production and usage of tantric materials at the very beginning of this transmission from Tibetan to Chinese. I will also investigate interesting features related to how tantric texts were translated and provide further insights through a structural analysis of the text. The study thereby contributes to our understanding of how Tantric Buddhist texts were created to meet local needs.


Download article