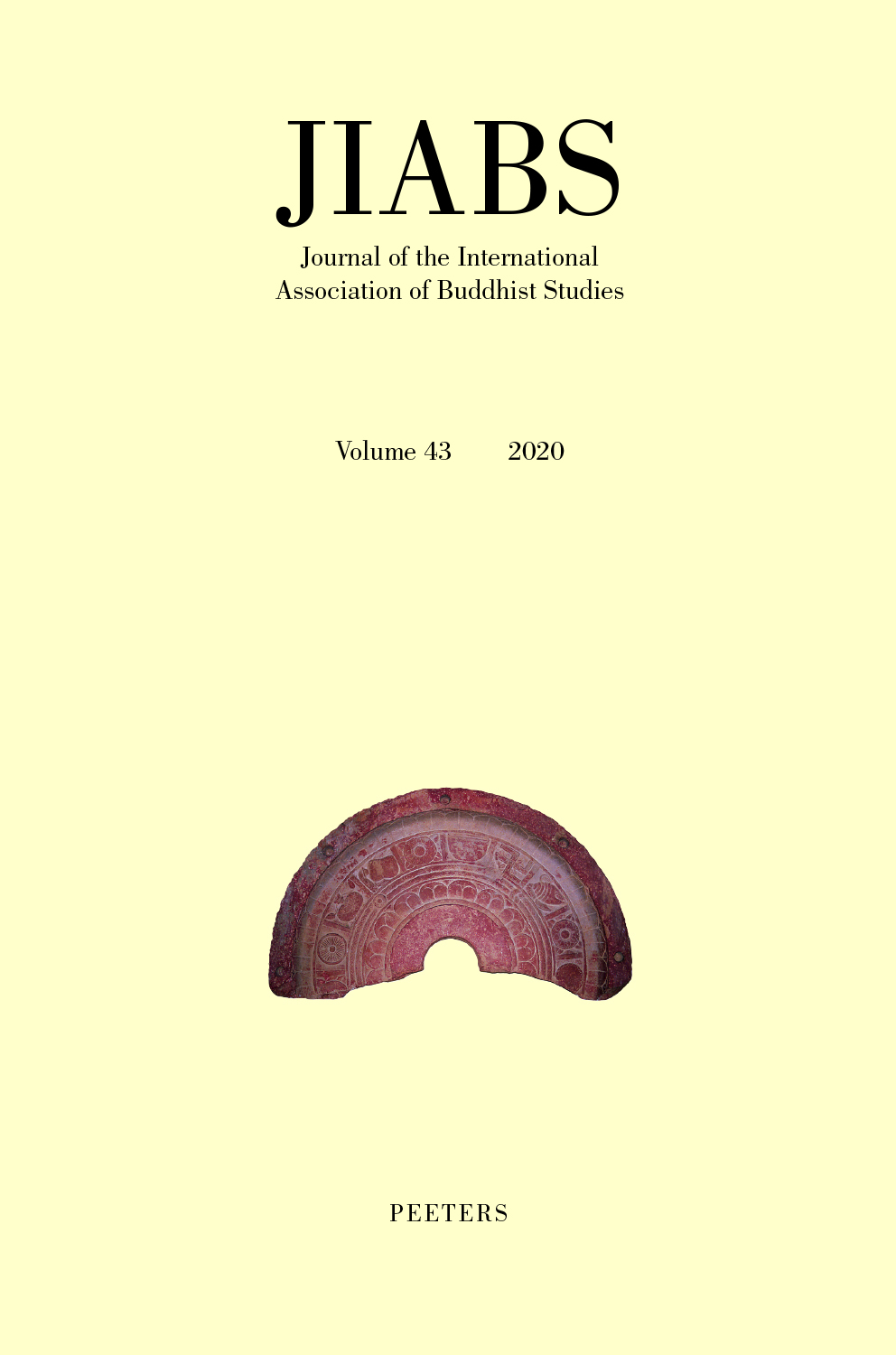 Document Details :

Title: Surely you're Joking, Mr. Nāgasena!
Subtitle: Once Again on Menander's Questions and Nāgasena's Replies
Author(s): KACHRU, Sonam
Journal: Journal of the International Association of Buddhist Studies
Volume: 44 Date: 2021
Pages: 275-309
DOI: 10.2143/JIABS.44.0.3290294

Abstract :
This essay revisits the opening dialogues in The Questions of Menander, by which title I shall mean an overlapping stretch of The Questions of Milinda and the Scripture of the Monk Nāgasena (*Nāgasenabhikṣusūtra). In this work, Nāgasena, I argue, is more interested in a semantic implication of the ontological thesis that there are no selves than he is in the thesis itself: it is the intelligibility and not alone the truth of not being a self that is in question. It is my goal in this essay to offer a new perspective on this dimension of the conversations. To do so, I offer a reconstruction of the text's use of what I'll characterize as frames of discourse, taking up for reflection the possibility, meaning, and salience of ontological commitments which are made available in different frames. My goal is the recovery of this orientation and a reconstruction of the meta-philosophical tool of frames. The essay considers the problem to which the frames are a solution, and then tracks the frames within early conversations in the text. I discuss the following three conversations: the conversation between Menander and Nāgasena conducted in public; a private conversation between Menander and Nāgasena; and lastly, the spontaneous conversation on the road between Anantakāya (Antiochus), a member of the King's party, and Nāgasena. In conclusion, I step outside of the text, as it were, to offer a hypothesis about the possible sociological and historical significance of this meta-philosophical device.


Download article