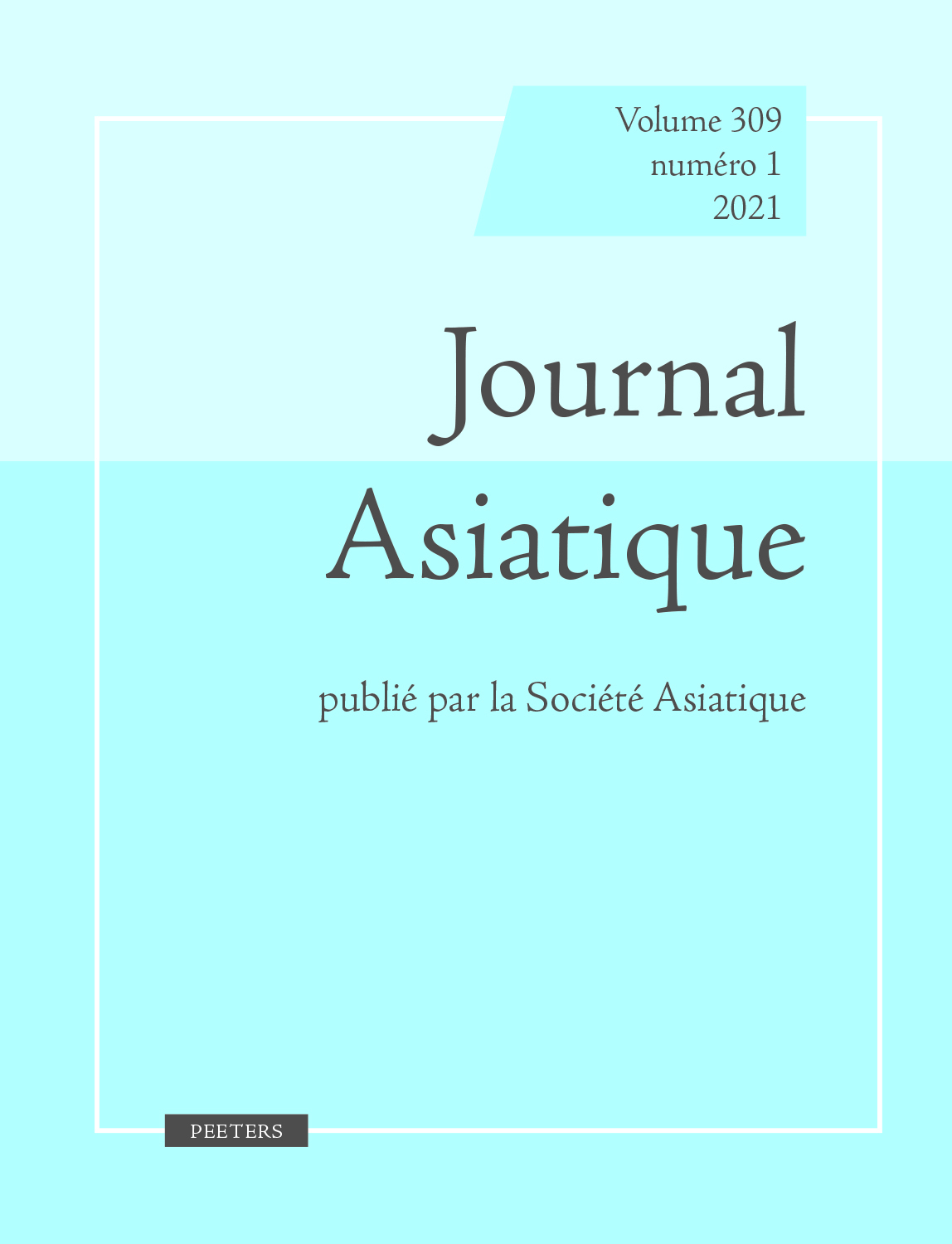 Document Details :

Title: The Corpus of Letters in Abū Naṣr al-Sarrāj al-Ṭūsī's Kitāb al-Luma'
Author(s): SALAMAH-QUDSI, Arin
Journal: Journal Asiatique
Volume: 309 Issue: 2 Date: 2021
Pages: 159-173
DOI: 10.2143/JA.309.2.3290263

Abstract :
This paper examines Abū Naṣr al-Sarrāj al-Ṭūsī's (d. 378/988) corpus of letters and pieces of correspondence included in his Kitāb al-Luma'. Al-Sarrāj is the earliest Sufi figure whose work emphasized the significance of Sufi letters as a source for Sufi symbols and secret theories. Both the motivation for and the manner in which he cites this bulk of letters differ from those of other Sufi authors who include similar types of material in their compilations. Based on al-Sarrāj's work, the current article questions some methodological and thematic aspects of the exchange of letters during Sufism's formative stage. Issues of selection, transmission and integration of this kind of material into Kitāb al-Luma' are examples of the methodological aspects while issues of themes, persons and implied relationships relate to thematic ones. The study uses two major methods. The first is philological-stylistic whose focus is the structures and narrative discourses of these letters while the other is socio-historical that seeks to place al-Sarrāj's letters in the broader context of early medieval Islam. By giving letters a prominent place in his work, al-Sarrāj celebrates Sufi epistolography and displays its relevance in establishing Sufi communal life and identity.


Download article