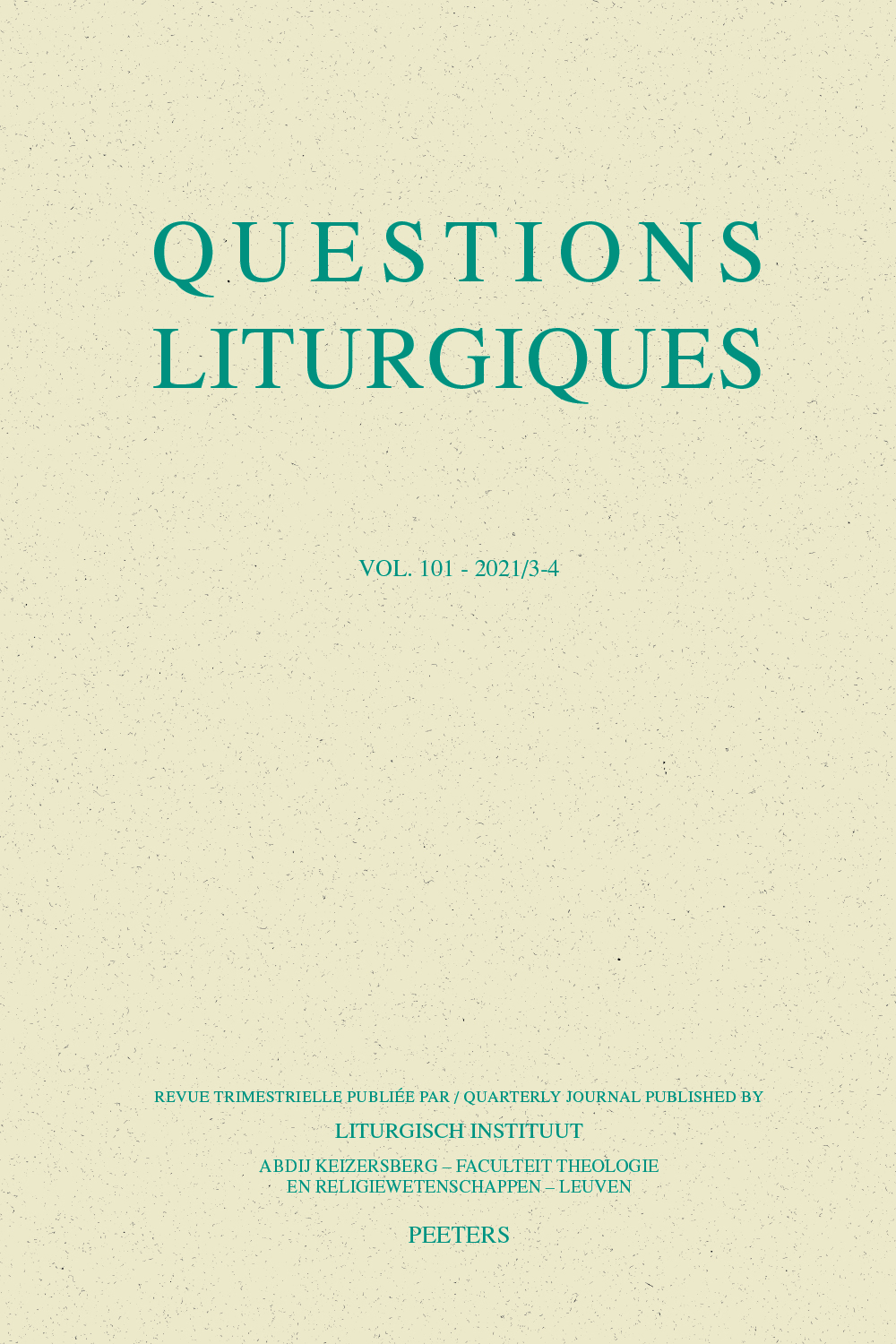 Document Details :

Title: À un clic de distance
Subtitle: Formation liturgique en ligne?
Author(s): CARDITA, Ângelo
Journal: Questions Liturgiques/Studies in Liturgy
Volume: 101 Issue: 3-4 Date: 2021
Pages: 221-245
DOI: 10.2143/QL.101.3.3290087

Abstract :
Cette étude soutient que la question de la formation et de l'enseignement liturgiques – soit à distance ou dans un contexte classique – doit se subordonner à l'enjeu de la complexité de la nature de la connaissance en question. Envisageant de façon particulière l'enseignement à distance (EAD), on commence par discuter les termes du débat autour de l'EAD. Ensuite, on présente les divers modèles de formation liturgique qui se sont développés depuis le début du XXe siècle, pour interroger leur capacité d'intégration des différences entre l'enseignement en ligne et l'enseignement présentiel. Finalement, on explore l'enjeu de la nature et de la complexité des connaissances liturgiques, dans le but d'élaborer une réponse à la question fondamentale: comment reconnaître les savoirs liturgiques et comment assurer la compétence et la maîtrise liturgiques d'un point de vue pédagogique?


---

This study argues that the question of liturgical formation and teaching – whether at a distance or in a traditional context – must address the complexity of the nature of the knowledge in question. Looking specifically at distance education (DE), the paper begins by discussing the terms of the DE debate. Next, the various models of liturgical education that have developed since the beginning of the twentieth century are presented, with a view to investigating their ability to integrate the differences between online and face-to-face education. Finally, the nature and complexity of liturgical knowledge is explored, with the aim of developing an answer to the fundamental question: how to recognize liturgical knowledge and how to ensure liturgical competence and mastery from a pedagogical point of view?


Download article