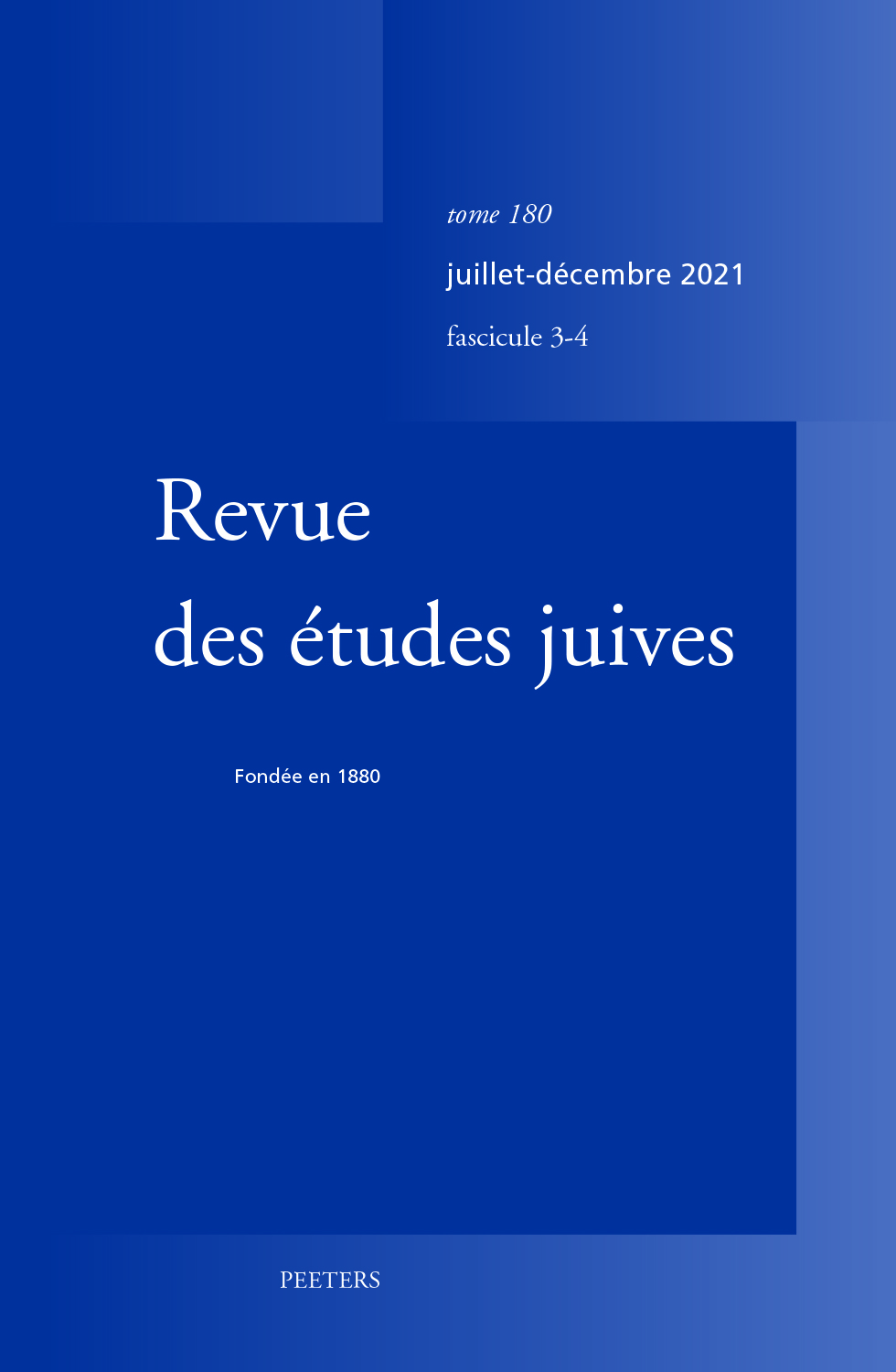 Document Details :

Title: The Pronunciation of Biblical Hebrew among Algerian Jews
Author(s): AÏM, Emmanuel
Journal: Revue des Études Juives
Volume: 180 Issue: 3-4 Date: juillet-décembre 2021
Pages: 387-406
DOI: 10.2143/REJ.180.3.3290063

Abstract :
Studies on the traditional pronunciation of Biblical Hebrew among North African Jews have tended to concentrate on the Moroccan and Tunisian traditions. This paper focuses on the Algerian traditions. This field of research has hardly received attention since the publications of Father Bargès and Marcel Cohen issued in 1848 and 1912, respectively. The Algerian pronunciation is not homogeneous: Algerian Jewry consisted of several communities that differed in culture and language as well as Biblical Hebrew pronunciation. The North Algerian traditions, that is, those of the districts of Oran, Algiers and Constantine, are the ones investigated in this study. Evidence is based upon the author's own experience and upon ethnomusicological and private recordings that reflect the pronunciations used in the 1950s and 1960s. Specific features, influence of the French language and, to a lesser extent, deviations from more ancient stages and further evolutions are discussed.


---

La prononciation traditionnelle de l'hébreu biblique chez les Juifs d'Afrique du Nord a été l'objet d'un certain nombre de travaux. Cependant, si les traditions du Maroc et de Tunisie ont retenu toute l'attention qu'elles méritent, celles d'Algérie n'ont été que très rarement prises en compte. D'ailleurs, depuis la parution en 1848 de l'article de l'abbé Bargès et celle en 1912 du livre de Marcel Cohen (consacré au judéoarabe algérois mais contenant également quelques pages sur le sujet), aucune étude spécifique n'a été entreprise. Dans cet article, nous analysons les traditions de l'Oranie, de l'Algérois et du Constantinois. Nous nous basons sur notre propre expérience ainsi que sur des enregistrements, ethnomusicologiques et privés, qui reflètent les prononciations des années cinquante et soixante. Sont également examinés l'influence de la langue française et, dans une moindre mesure, les changements par rapport aux prononciations plus anciennes et les évolutions plus récentes.


Download article