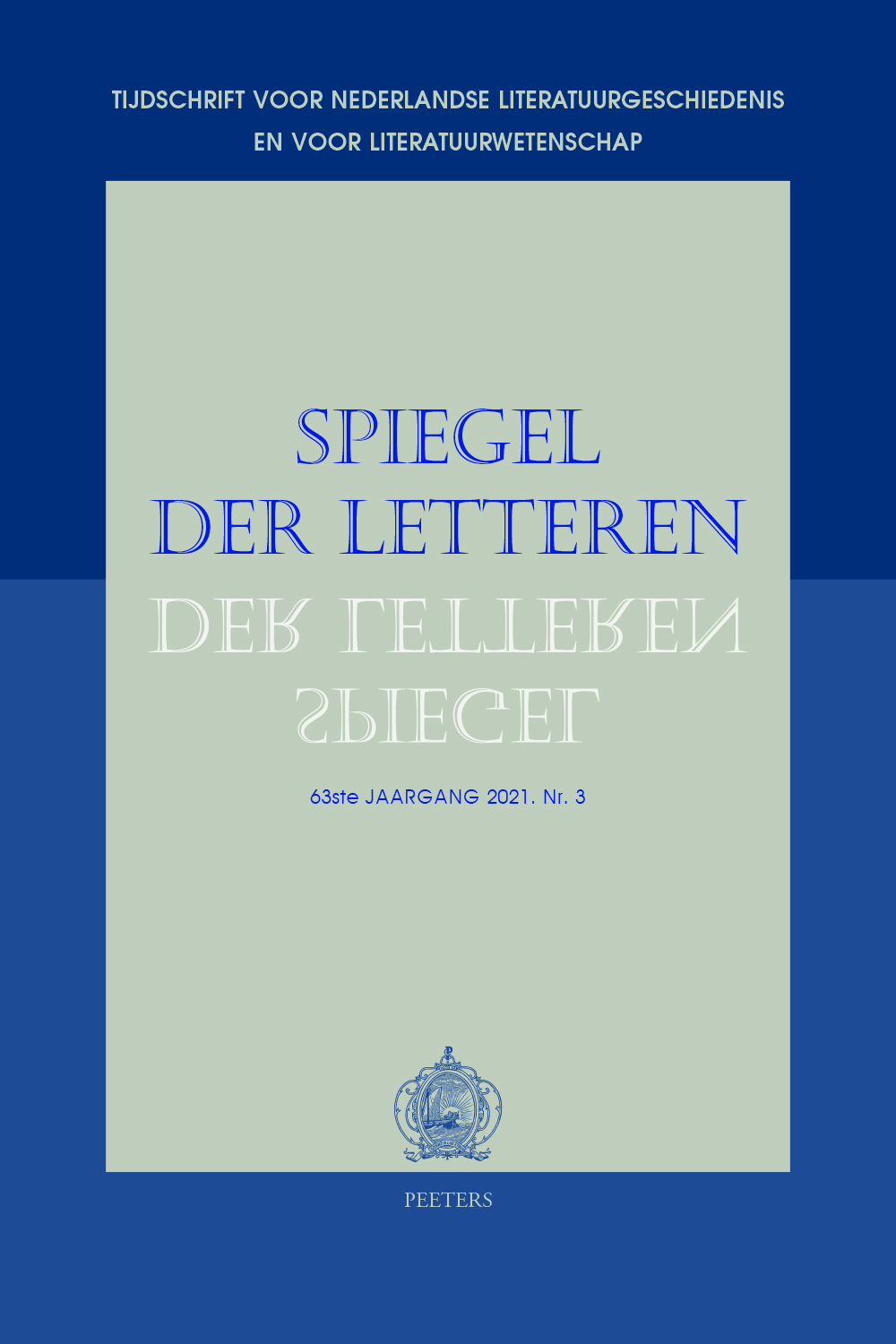 Document Details :

Title: 'Instructie hoedanich 't spel van de H. Genoveva dient vertoont te worden'
Subtitle: Een vroege regisseurstekst uit de Lage Landen
Author(s): MOORS, Sofie
Journal: Spiegel der Letteren
Volume: 63 Issue: 3 Date: 2021
Pages: 141-179
DOI: 10.2143/SDL.63.3.3290010

Abstract :
One of the seventeenth-century manuscripts of the chamber of rhetoric De Goudbloem from Sint-Niklaas, is found to contain an exceptional version of the play De heylighe Genoveva (1664), as it includes both a sketch of the stage and specific stage directions for every individual scene. There is no other known early modern text from the Dutch language area that is accompanied with stage directions. The objective of this contribution is twofold. I examine how the temporal conventions of the performance context, dramaturgy and scenography were applied in this play. Then, I determine whether the stage directions can shed light on the evolution of those conventions in the second half of the seventeenth century. It has been found that the stage directions confirm the idea that the late seventeenth-century Southern Dutch theatrical practice was undergoing a gradual transition from rhetorical to renaissance theatre. Traces of such a transition can primarily be found in their practice of dramaturgy. Over time, the theatrical conventions were adapted under the influence of French-classicism in which the genre of tragedy became vital. However, the genre of tragicomedy – with a myriad of instances with visual spectacle – remained, which can be seen in Wouthers' Genoveva. This gradual transition can also be found in the staging. The design of the stage moved towards a perspectivist stage, which is one of the most important innovations of the renaissance theatre. Nevertheless, the instructions show that older features, such as the use of curtains and compartments, were also maintained.


Download article