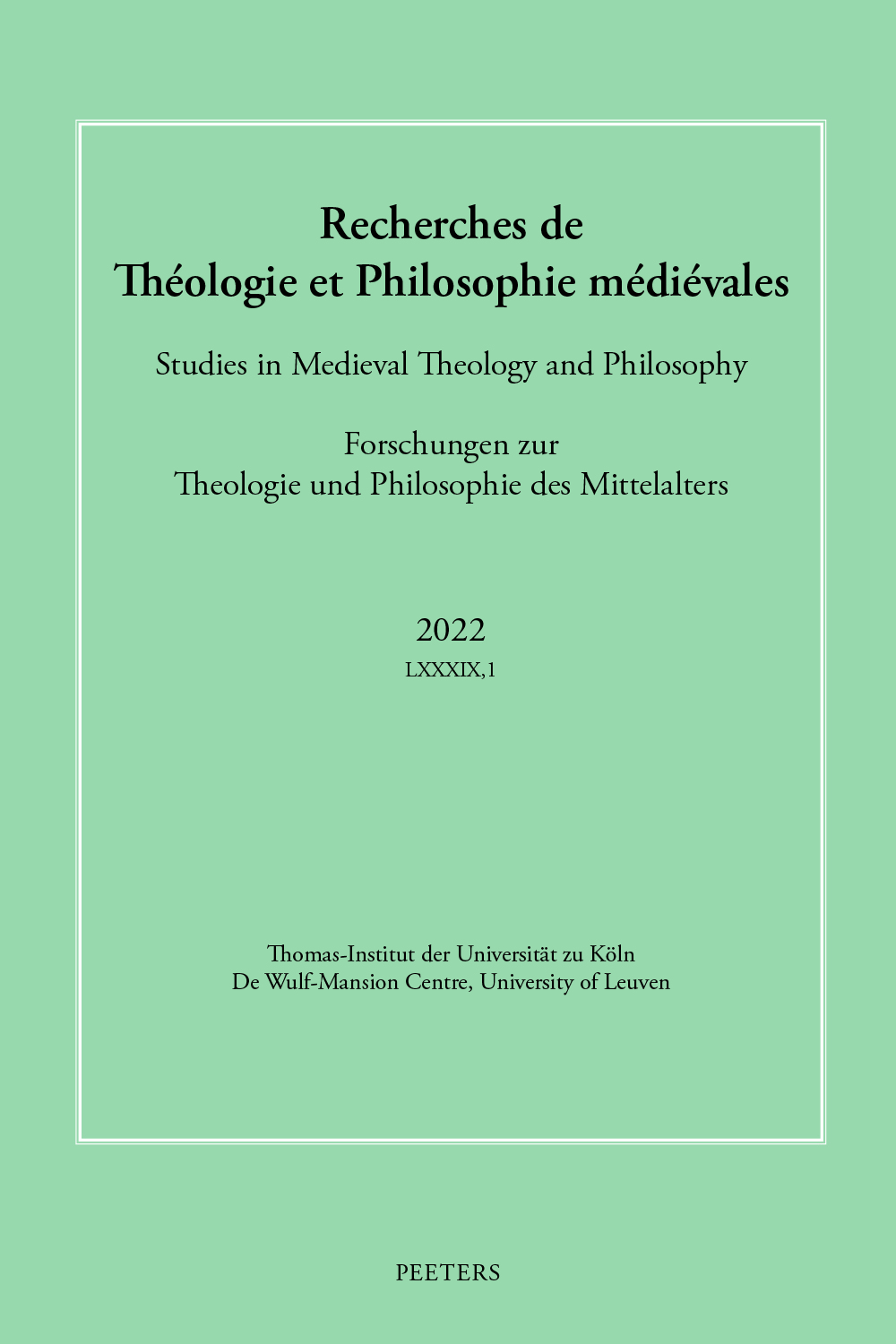 Document Details :

Title: Aquinas's Theory of Decision and its Aristotelian Origins
Subtitle: The Role and Nature of Consent
Author(s): DI BASILIO, Giulio
Journal: Recherches de Théologie et Philosophie Médiévales
Volume: 88 Issue: 2 Date: 2021
Pages: 419-440
DOI: 10.2143/RTPM.88.2.3290005

Abstract :
Aquinas presents his account of human action in questions 6-17 of the Prima Secundae. According to Aquinas, human action can be broken down into a series of steps leading to the performance of a given act. The degree of sophistication of his account has repeatedly led critics to call into question its plausibility. Some have put down his views to the uncritical acceptance of components which derive from, and originate in, different and heterogeneous traditions. This article focuses on Aquinas's understanding of consent (consensus) as part of his account of human action (q. 15). Contrary to what commentators have claimed, it is argued that consent is not a useless duplication of decision (electio). On the contrary, Aquinas has a perfectly plausible story to tell about the distinction between, and the respective roles of, consent and decision. To defend this conclusion, the article draws attention to the Aristotelian origins of Aquinas's understanding of consent.


Download article