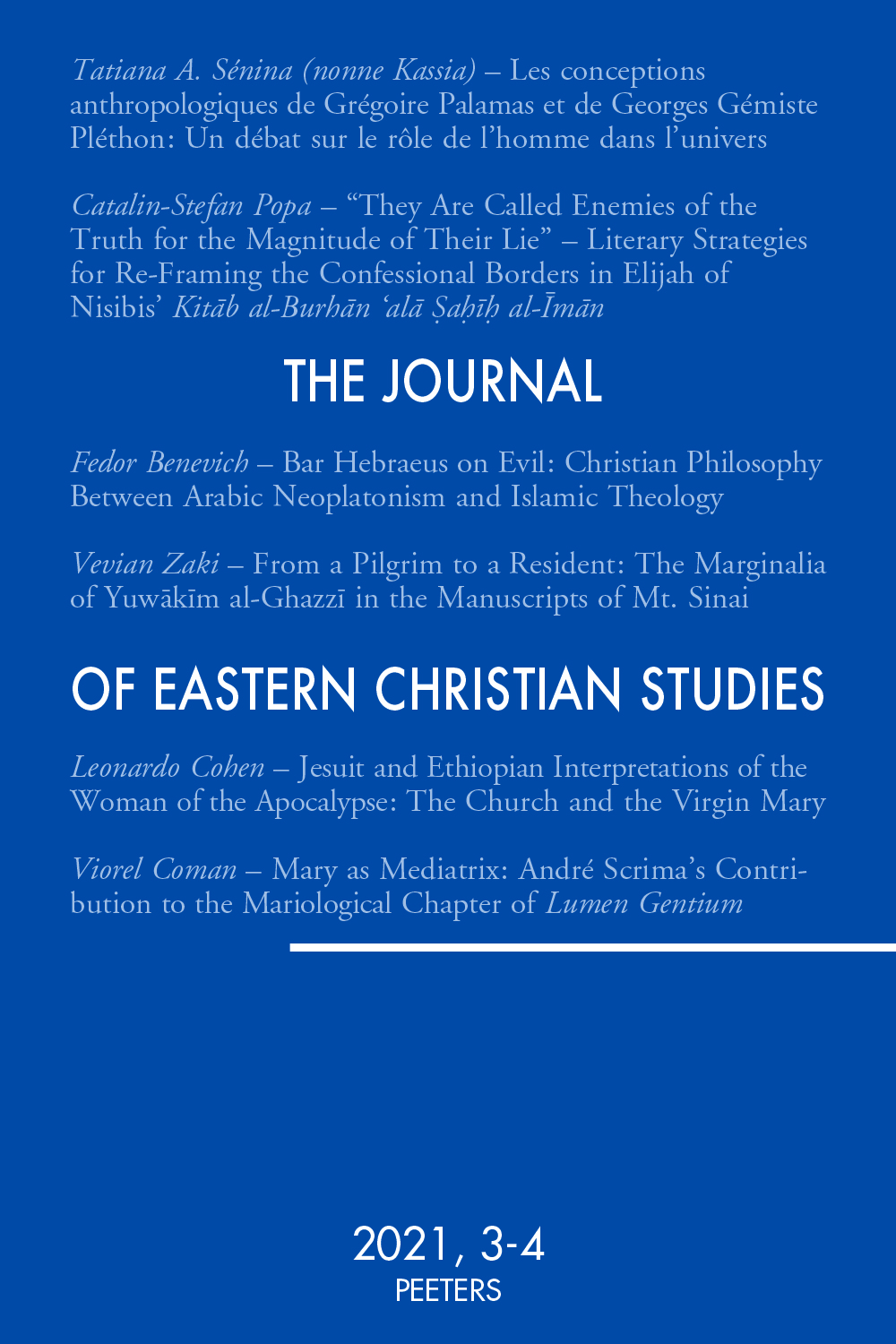 Document Details :

Title: Jesuit and Ethiopian Interpretations of the Woman of the Apocalypse
Subtitle: The Church and the Virgin Mary
Author(s): COHEN, Leonardo
Journal: Journal of Eastern Christian Studies
Volume: 73 Issue: 3-4 Date: 2021
Pages: 263-290
DOI: 10.2143/JECS.73.3.3289999

Abstract :
As in other regions of the world, the Jesuits in Ethiopia entered into dialogue and negotiation with the local tradition. They dedicated themselves to 'Catholicizing' local Christianity. In the first decades of the seventeenth century, important Catholic literature was translated into the Ethiopic language. Some of these works were produced by prominent authors of the Catholic Reform, while others were composed by Jesuit missionaries who arrived and operated in Ethiopia during the same period. The Jesuits attempted to restore in Ethiopia what they viewed as 'orthodox Christianity' and to return the 'schismatic' Ethiopian Church to the righteous path of Catholicism. The present paper deals with the Jesuit interpretation of the woman of the Apocalypse as an expression of the Virgin Mary. The woman of the Apocalypse represents an interesting case study in which two different Christian traditions were confronted, each providing its own explanation of the same symbol. The Jesuit literature and iconography in Ethiopia delineated a clear line between Judith, the Virgin Mary, and the woman of the Apocalypse. Therefore, the missionaries attempted to introduce new meanings to specific passages of the scriptures, and to propose new representations of the Virgin Mary. This specific case also suggests, that Catholic literature could have penetrated and influenced later Ethiopian literature, even after the expulsion of the Jesuits from the country (1632). The Ethiopian Orthodox Church perceived Catholicism as a bitter rival at that time, and the doors of the country remained closed to foreign missionaries during the Gondärine period. Nevertheless, it is possible that ideas and paradigms brought to Ethiopia by Jesuit missionaries permeated the local tradition.


Download article