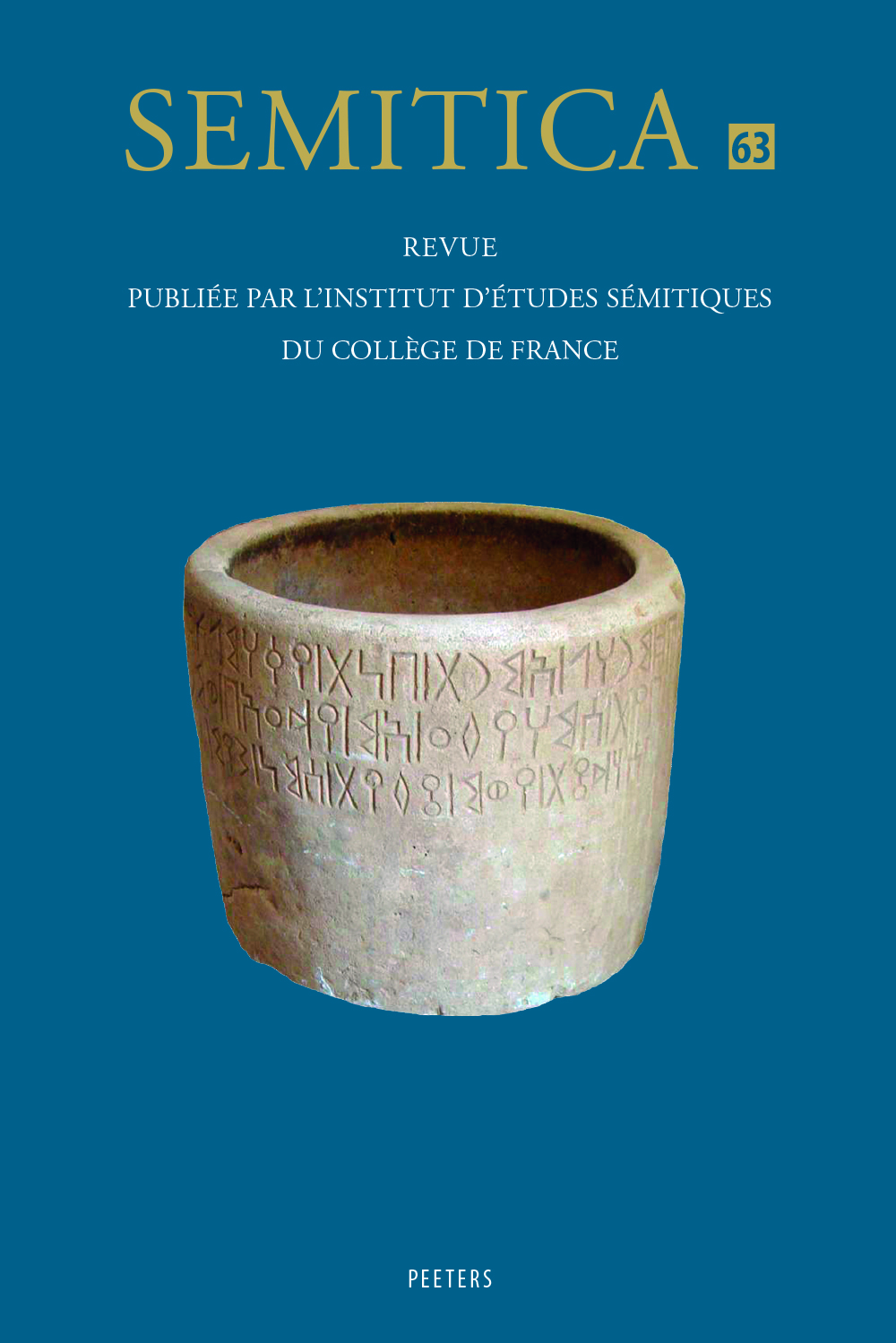 Document Details :

Title: Observations on the Deeds of Isaac in Genesis 26
Author(s): RACHMUTH, Moshe S.
Journal: Semitica
Volume: 63 Date: 2021
Pages: 169-181
DOI: 10.2143/SE.63.0.3289901

Abstract :
Assuming that Genesis 26 originates from the 7th century BCE, and that it encouraged Israelite settlement between Beer-Sheba and Rehoboth, what was the mechanism that connected the text with the relocation? It is argued here, following Hermann Gunkel and Erich Auerbach, that the Israelites believed in the biographies of the patriarchs predestining the tribal and national events in the lives of their descendants. Therefore, it was in King Manasseh's interest, during the Pax Assyriaca, to distribute the itinerary of Isaac that is the core of Genesis 26, among the people that he, King Manasseh, wanted to move from Northern Israel to the valley of Beer-Sheba. With this move, the presented analysis challenges the position that Genesis 26 sprang from an oral tradition.


---

En supposant que Genèse 26 date du VIIe s. av. n. è. et encourage un peuplement israélite entre Beer-Shéva et Rehovot, quel mécanisme relie le texte à ce déplacement? La présente étude suggère qu'il était dans l'intérêt de Manassé, durant la Pax Assyriaca, de répartir l'itinéraire d'Isaac parmi la population qu'il souhaitait déplacer du nord d'Israël à la vallée de Beer-Shéva. Genèse 26 ne serait donc pas issu d'une tradition orale.


Download article