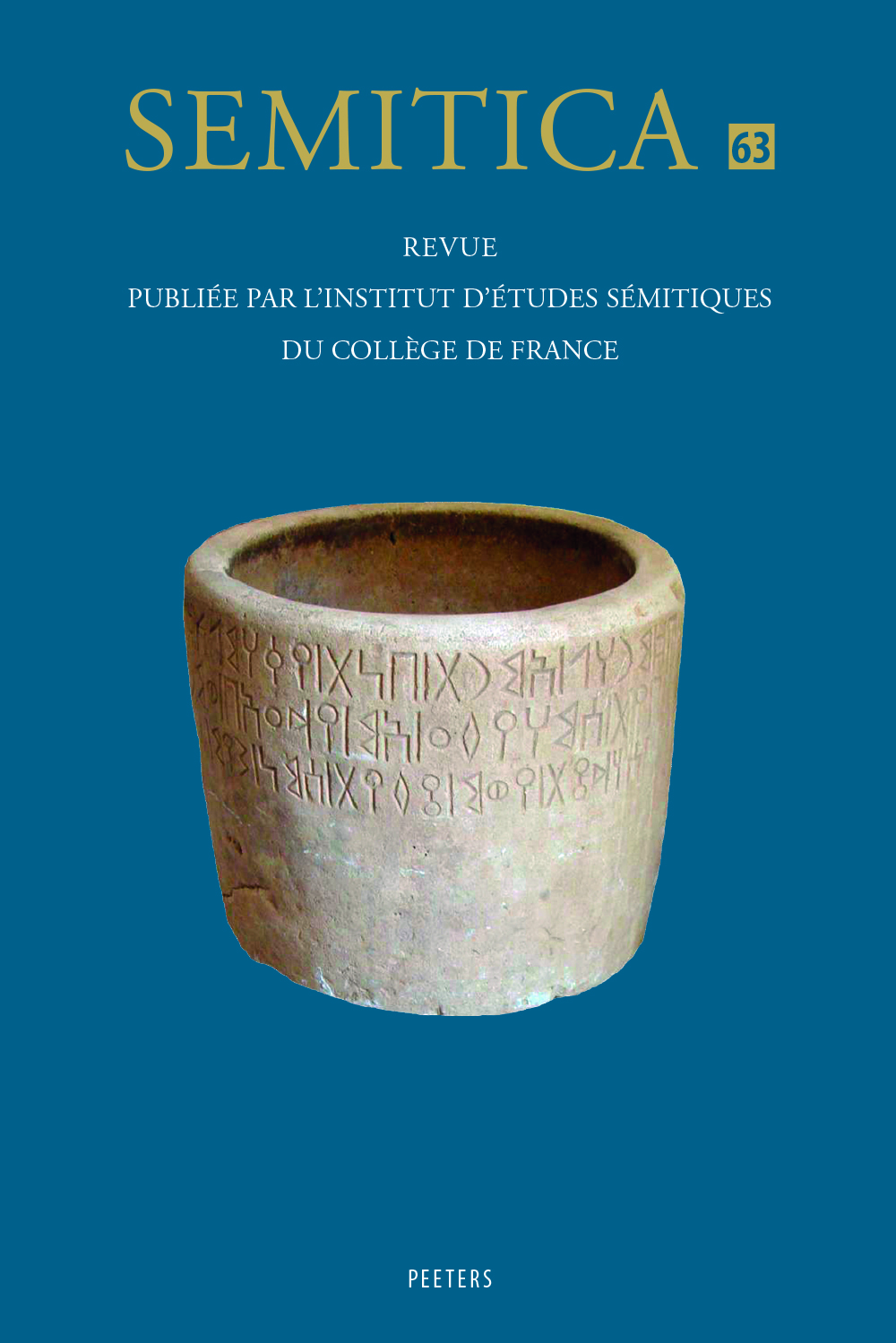 Document Details :

Title: God's Best 'Frenemy'
Subtitle: A New Perspective on YHWH and Baal in Ancient Israel and Judah
Author(s): STAHL, Michael J.
Journal: Semitica
Volume: 63 Date: 2021
Pages: 45-94
DOI: 10.2143/SE.63.0.3289896

Abstract :
This article advocates an integrated approach to the historical study of YHWH and Baal worship in ancient Israel and Judah that prioritizes, not the Hebrew Bible and the kingdom of Judah, but the non-biblical evidence and the kingdom of Israel. Adopting this approach, I provide a new reconstruction of the history of YHWH and Baal worship in ancient Israel and Judah that challenges dominant scholarly models of YHWH's historical origins as a storm god whose worship is said to have originated among non-Israelite/non-Judahite peoples in Bronze Age Arabia. This historical reconstruction proposes that YHWH — a deity firmly rooted in the central Israelite hill country during the Iron Age — only formally became Israel's god during the ninth century BCE, when Samaria's Omride kings deliberately modeled the local deity YHWH on the more popular Levantine warrior stormgod Baal(-šamêm). Furthermore, I argue that YHWH only officially became Judah's patron god and the primary deity of the Jerusalem temple under the direct influence of Omride Israel's YHWistic political-religious reforms. Ultimately, I conclude that Baal worship was traditional in ancient Israelite and Judahite religion down to the end of the monarchic period, at which point small circles of Judahite scribes began to advocate historically innovative political-religious ideologies pitting the Israelite deity YHWH against the allegedly 'foreign' god Baal.


---

Cet article invite à une étude historique des cultes de Yhwh et de Baal dans les royaumes d'Israël et de Juda qui accorde la priorité, non à la Bible hébraïque et au royaume de Juda, mais à la documentation non-biblique et au royaume d'Israël. Selon la reconstruction historique ainsi proposée, Yhwh n'est formellement devenu le dieu d'Israël qu'au IXe siècle avant Jésus-Christ, lorsque les Omrides l'ont modelé sur le dieu levantin de l'orage Baal(-šamêm). De même, Yhwh n'est devenu la divinité tutélaire de Juda que sous l'influence des réformes politico-religieuses omrides. Le culte de Baal est resté traditionnel en Israël et en Juda jusqu'à la fin de l'époque royale, où de petits cercles de scribes judaïtes ont commencé à promouvoir une idéologie politico-religieuse opposant le dieu israélite Yhwh à la divinité soi-disant «étrangère» Baal.


Download article