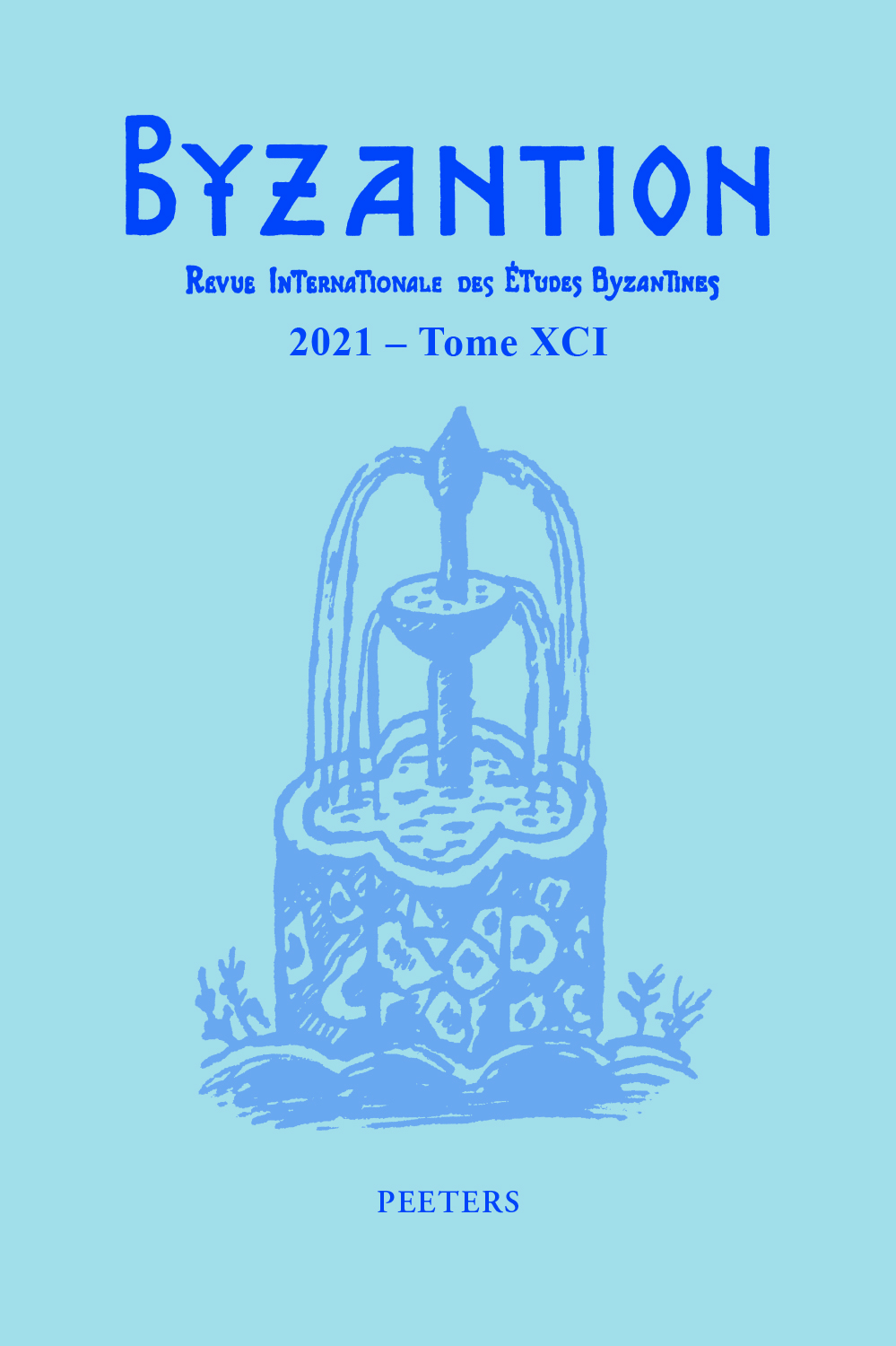 Document Details :

Title: Exploring Emotions in Late Byzantium
Subtitle: Theodore Metochites on Affectivity
Author(s): XENOPHONTOS, Sophia
Journal: Byzantion
Volume: 91 Date: 2021
Pages: 423-463
DOI: 10.2143/BYZ.91.0.3289891

Abstract :
This article explores the dynamic display of affective experiences and phenomena in the edited work of the Constantinopolitan scholar and statesman Theodore Metochites (1270-1332). In the light of a background analysis of the way Metochites defines and theorises emotions, I argue that the author's affiliation with psychological dualism and the anthropological distinction between mind, soul, and body becomes central to his understanding of the origins and function of affectivity, especially in his focus on the interplay between perception and emotion. I also show that Metochites' notion of affectivity encompasses a range of emotive elements, such as the cognitive aetiology of emotions, their subjective phenomenology conveyed particularly through metaphors and images rooted in aspects of daily experience, and a rich repertoire of the localisation of emotions inspired by classical (esp. Homeric) precedents. The religious space is just one of the settings in which emotions are enacted and reflected upon, either as persuasion strategy or in emotion-eliciting scenarios pointing to the significance of obedience to the divine. Metochites' other writings (esp. their proems) are also replete with emotive material, with the author either admitting to noble feelings (e.g. spiritual pleasure and joy) or negotiating the disquieting impact of the despair, malice and vanity that afflicted Palaiologan society and politics. The wider aim of this contribution is to stimulate further research into late Byzantine emotionology, a subject which is still at an embryonic stage.


Download article