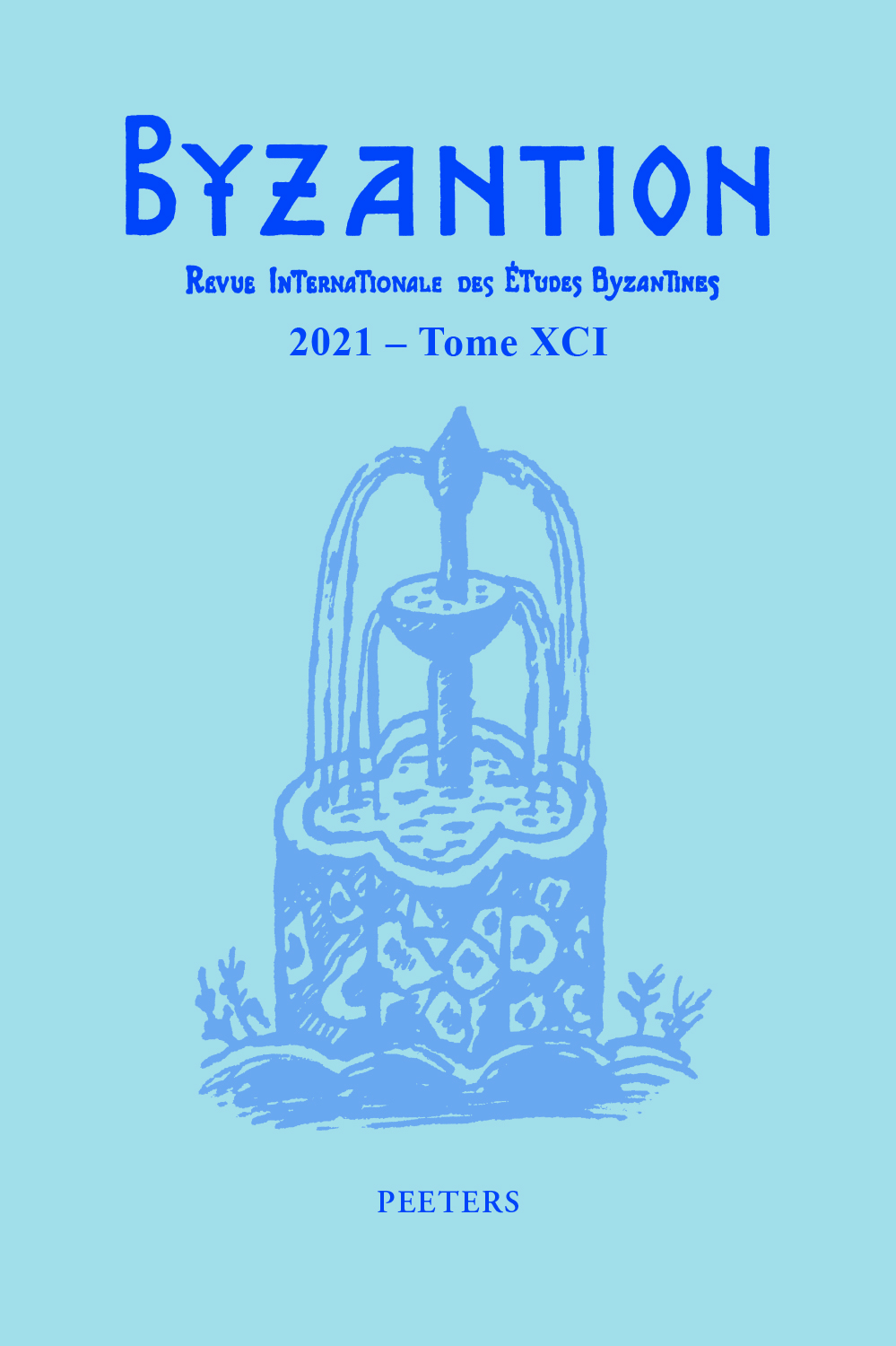 Document Details :

Title: Éditer les chaînes exégétiques grecques
Subtitle: Quelle place pour les mises en page?
Author(s): LORRAIN, Agnès
Journal: Byzantion
Volume: 91 Date: 2021
Pages: 219-263
DOI: 10.2143/BYZ.91.0.3289883

Abstract :
Unlike Latin glossed Bibles or the Talmud, Greek exegetical catenae have largely been edited without regard to their layout, except for the editions of Donatus of Verona (1532) and Marguerite Harl (1972). In this article, we question the reasons for this situation and whether it is advisable to change the current approach. On the basis of several examples, the different ways of editing catena material are analysed – editions of fragmentary works and anthological editions, the creation of new catenae, editing the catenae themselves – and we underline the relationship between these different forms of editions and the way these compilations are approached. Older catena editions generally do not reflect the layout and reading aids of the manuscripts but adapt to the needs of their readers. Taking as a model the anthological editions of the mid-twentieth century which reflected the changing scholarly attitude towards editing, more recent catena editions also reproduced the layout of those editions of fragments and thus remain visually focused on individual extracts, giving the reader a fragmented perception of the catenae. Building on work begun in a previous study on the articulation between layouts and the the way in which catenae were redacted, we explore ways to take visual elements into account in future editions and discuss the difficulties, limits and possible implications of such a decision, in relation to the editing methods adopted for the text. Finally, we present four samples of editions which take into account the layout of the corresponding catenae, those being chosen specifically for the ease of their technical realization (different sorts of alternating catenae), in order to illustrate the role of visual details for the understanding of catenae and their use. We conclude with the advantages of this approach for the study of catenae: not only can this kind of editions offer modern readers an experience of the visual characteristics and their role in the shaping of the work, but the analysis involved beforehand also leads to a deeper understanding of these manuscript books and their use.


Download article