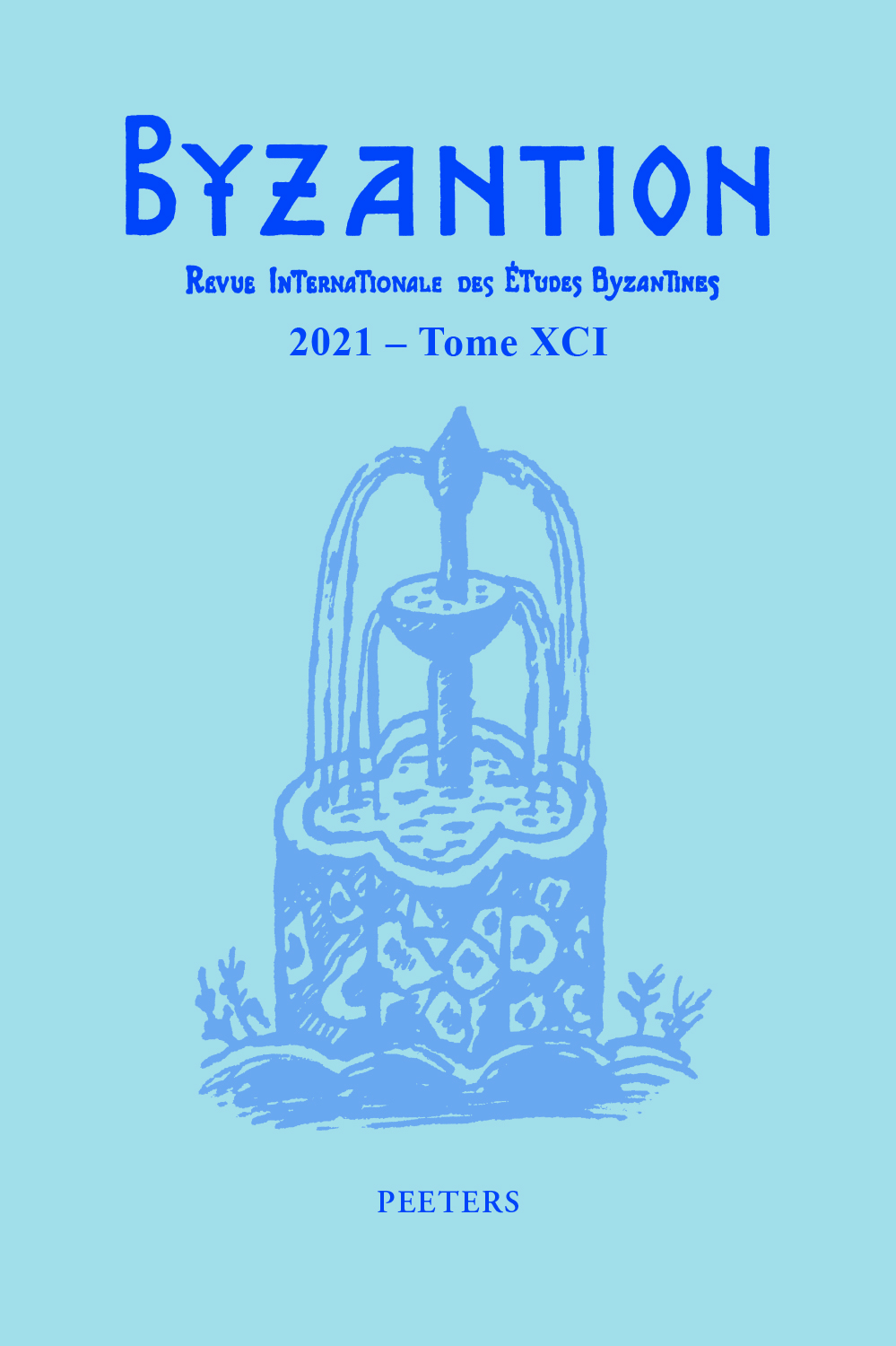 Document Details :

Title: Defending Orthodoxy in Verse
Subtitle: The Poetry of Patriarch Germanos II (Including Two Unpublished Poems)
Author(s): KUBINA, Krystina
Journal: Byzantion
Volume: 91 Date: 2021
Pages: 197-217
DOI: 10.2143/BYZ.91.0.3289882

Abstract :
Germanos II (r. 1223-1240) was patriarch of Constantinople in Nicaea in a time of political instability as several states competed to claim rulership over the former territories of the Byzantine Empire. During his patriarchy, he helped the Nicaean empire gain supremacy over its rival state Epirus and handled the contentious relationship with the Latin Church. Best known for his sermons and treatises, Germanos also left a small poetic corpus, consisting of a canon, some hymns and a catanyctic poem as well as epigrams and metrical prefaces. The patriarch used his verses to communicate and publicly defend his positions on Nicaean supremacy and the Latin Church. This poetry idiosyncratically included theology and ideology in high-register poems. Two epigrams for a crozier, a gift to the new metropolitan of Thessalonike, underline his claim for the submission of the Epirote church under his governance. His liturgical poems endorsed Orthodoxy and rebuked historic heresies. A cycle of epigrams for the Church of the Holy Fathers in Nicaea takes the same stance against heretics and was likely inscribed in this church as a constant reminder of Nicaea's prominence in the Christian world. Two other poems (an epigram and a metrical preface), edited here for the first time, show how the private or public context influences the relation between devotion and polemics. This article undertakes an analysis of Germanos' poetry as an essential part of his political and theological agenda.


Download article